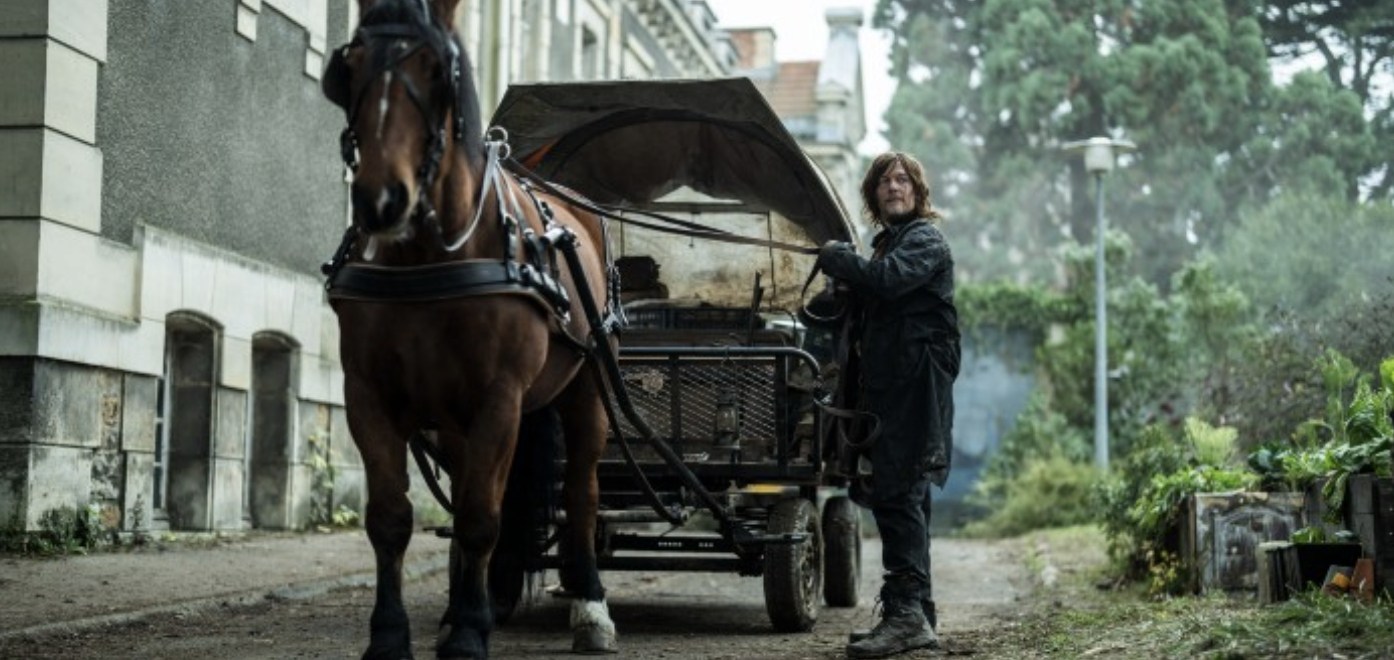 You gotta feel for Fear The Walking Dead. The show finally hit its stride a few seasons ago, and a final season will premiere on Mother's Day this year, but the franchise's fans have largely moved on to thinking about the other spinoffs on the way. First up will be The Walking Dead's Negan and Maggie spinoff, Dead City, with an even more disgusting Walker take than fans have seen before now, and we've stomached the Meat Grinder scene. Then before Rick Grimes returns for his spinoff with Michonne, we'll see Daryl In Paris.
Since we don't really know the title of the spinoff yet, and Norman Reedus won't get his wish of "Boom Boom," god only knows what the title truly shall be. Perhaps I shall obnoxiously wish for "Can we get the man a crossbow and a Vespa?" From there, we know that French zombies aren't as glam as they should be, and since I'm here to discuss any little tidbit available on this show, let's circle back and revisit a gem dug up by Comic Book.
As Reedus has previously declared, he pointed towards how Daryl actually "smiled a little bit" in The Walking Dead series finale, and "and that tone kind of makes it into the spin-off a little bit." Reedus also added, "The tone is much different, the [cinematography is] much different. The lighting's different. We're in castles, and the storyline has a religious vibe to it. Part of the story is me around a bunch of people speaking French. I'm trying to figure out like, 'Is this gonna be a fight?'"
This actually sounds like high comedy in a way, although I'm not suggesting that this spinoff will be categorized as comedy. But it could be lighter, and if Daryl keeps smiling, so be it. Also, no way in heck does Daryl Dixon know how to speak any French at all, and that's fine. It's not as though he's Emily Cooper heading over to France to take the marketing world by storm and intentionally doing so while not speaking the language.
As for how he gets to France, that detail remains a tantalizing mystery. AMC has revealed that he simply washes ashore and has no idea how he got there. As though he went exploring after the events of The Walking Dead and, like Bugs Bunny, took a wrong turn at Albuquerque or something.
However, the Dixon spinoff series does sound like a refreshing turn on the franchise. I have fingers crossed that he'll venture into the catacombs because that would be wicked cool, and Reedus has explicitly promised, "We're destroying the Louvre and stuff." Reedus will be surrounded by French actors, including Clémence Poésy (The Essex Serpent, In Bruges) and Adam Nagaitis (Chernobyl, The Terror). So far, it doesn't look like we'll see Melissa McBride's Carol, but Reedus has cautioned people not to draw conclusions on that note. Hopefully, we'll receive a premiere date soon.
(Via ComicBook)