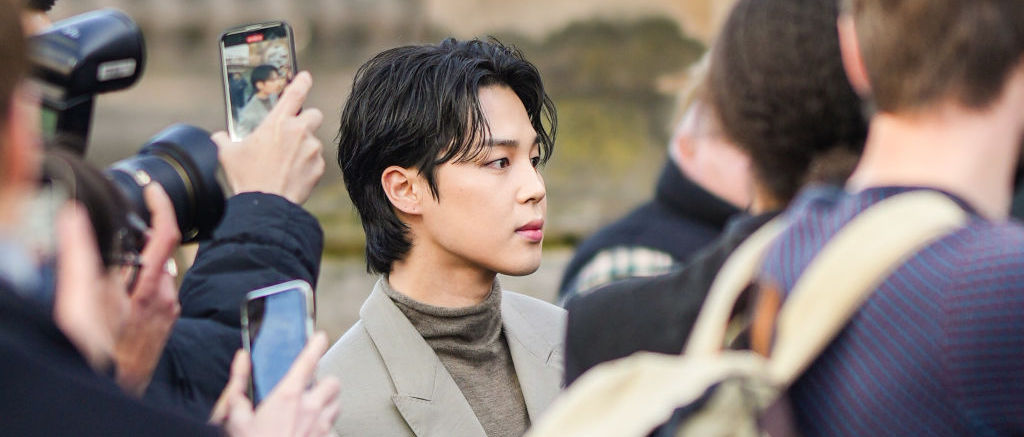 Just a few days after Jimin announced that his debut solo album, Face, will drop next month, he also revealed the tracklist and production credits. And BTS fans will be pleased to hear that RM is listed as assisting on three of the songs: "Face-Off," "Like Crazy," and the "Like Crazy (English Version)," according to a tweet from the label.
They also note that the album will feature production from "Pdogg, GHSTLOOP, EVAN, Supreme Boi, BLVSH, and Chris James."
The top part of the tracklist poster appears to give more insight into Jimin's intentions on the songs.
"Circle of Resonance," it says. "Reflection of vulnerable minds and unexposed wounds. Face, the reflection of myself in an unfamiliar appearance / Face of facing the deepest part of inner-self."
However, fans seem to be most intrigued by the inclusion of "Set Me Free Pt. 2," which appears to be a possible connection to another BTS member's song. As a fan pointed out, Suga (under his side project Agust D) dropped a track called "Interlude: Set Me Free" on 2020's D-2.
Didnt yoongi make a song called set me free

— zainab⁷ (@bbabyyoongii) February 23, 2023
Continue scrolling for the complete tracklist.
1. "Face-Off"
2. "Interlude: Dive"
3. "Like Crazy"
4. "Alone"
5. "Set Me Free Pt. 2"
6. "Like Crazy (English Version)"
Face is out 3/24 via BigHit. View more information about it here.