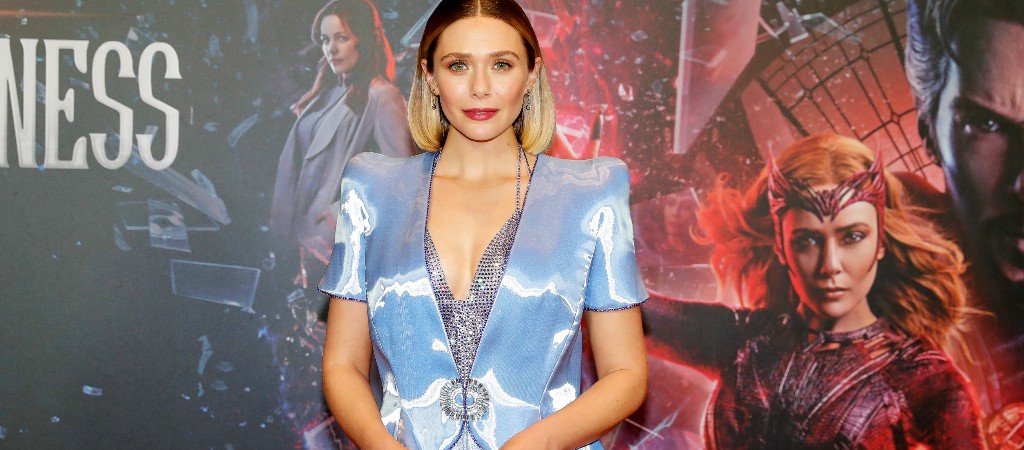 While Elizabeth Olsen is currently promoting her role in Love and Death, the real-life story of ax-murdering housewife Candy Montgomery, fans are still focused on her other jaded housewife character, Wanda Maximoff aka The Scarlet Witch.
Olsen stopped by a fan convention in Ohio where she was asked about what Wanda is up to these days and what kind of storyline Olsen would want to see from the character. In typical Marvel fashion, she doesn't reveal too much, but the fact that she's open to returning as Wanda at all is a pretty good sign, considering the fact that she was less than thrilled about her involvement in the past.
Still, she has ideas for where Wanda's story could go. "Well, honestly, if I were to tell you exactly what I would want, I think I would be spoiling something," Olsen revealed, before confirming that the actors do get a say in their superhero storylines. "Because Kevin Feige genuinely asks us what we want to do with the character. Then, he does it. I don't know if I can share. I just want to come back!" she added.
Mrs. Witch was last seen in last year's Doctor Strange in the Multiverse of Madness where she was visited by Doctor Strange and tried a bunch of black magic trickery that resulted in beautifully messy chaos. Meanwhile, a series based on Kathryn Hahn's Agatha Harkness is still in the works, so we might get a rematch between the two witches sometime soon, along with some Aubrey Plaza. But maybe not that soon.