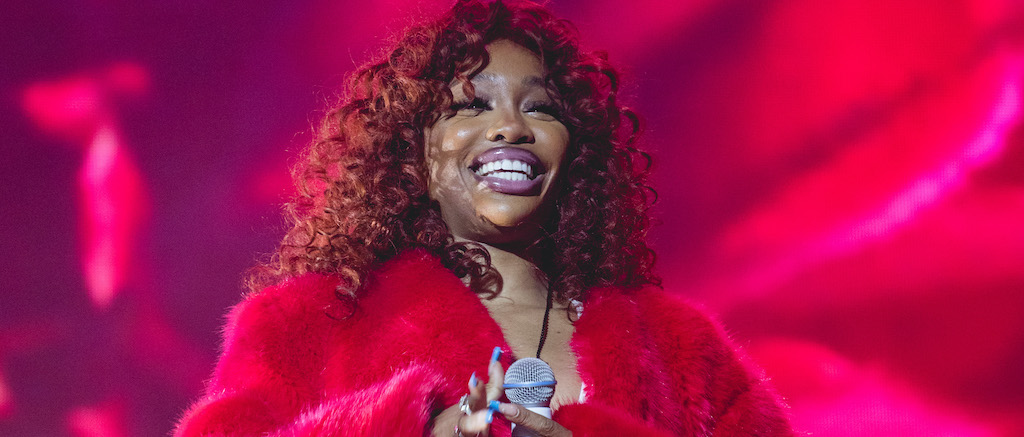 In a recent interview with the The Los Angeles Times, SZA got very candid about her meteoric rise from an alternative R&B star to a pop phenomenon. However, it was the TDE singer's statement about her recent album, S.O.S., and the 2024 Grammys that stood out. SZA said she doesn't want to speculate on her fate at next year's award show for fear of manifesting herself as an outcome similar to this year's award show where Beyoncé — who was nominated for record, song, and album of the year— failed to win any awards in the main categories that night.
"Beyoncé — she's so much bigger than a[n] f*cking Grammy," SZA said. "She's Beyoncé! She's done it for women, she's done it for Black people, she's done it for artists. She's done so much for the world by just being herself."
SZA also touched on the rampant misogyny running throughout the music industry. "I was tired and angry, " she said. "I feel like men just pick on women so much in music, it's corny. Women sell so much music! A lot of y'all that are talking down on women — we sell more records than you. We literally make more money."
The singer also touched on the extreme misogyny that Megan The Stallion has experienced for nearly two years since being shot in the foot by Tory Lanez and the accompanying trial that followed.
"Why did we require so much from Megan to have empathy for her?" SZA said. "It was inhumane how it all went, with the bizarre level of scrutiny on her sex life. But justice was served. I hope that Megan's somewhere healing."