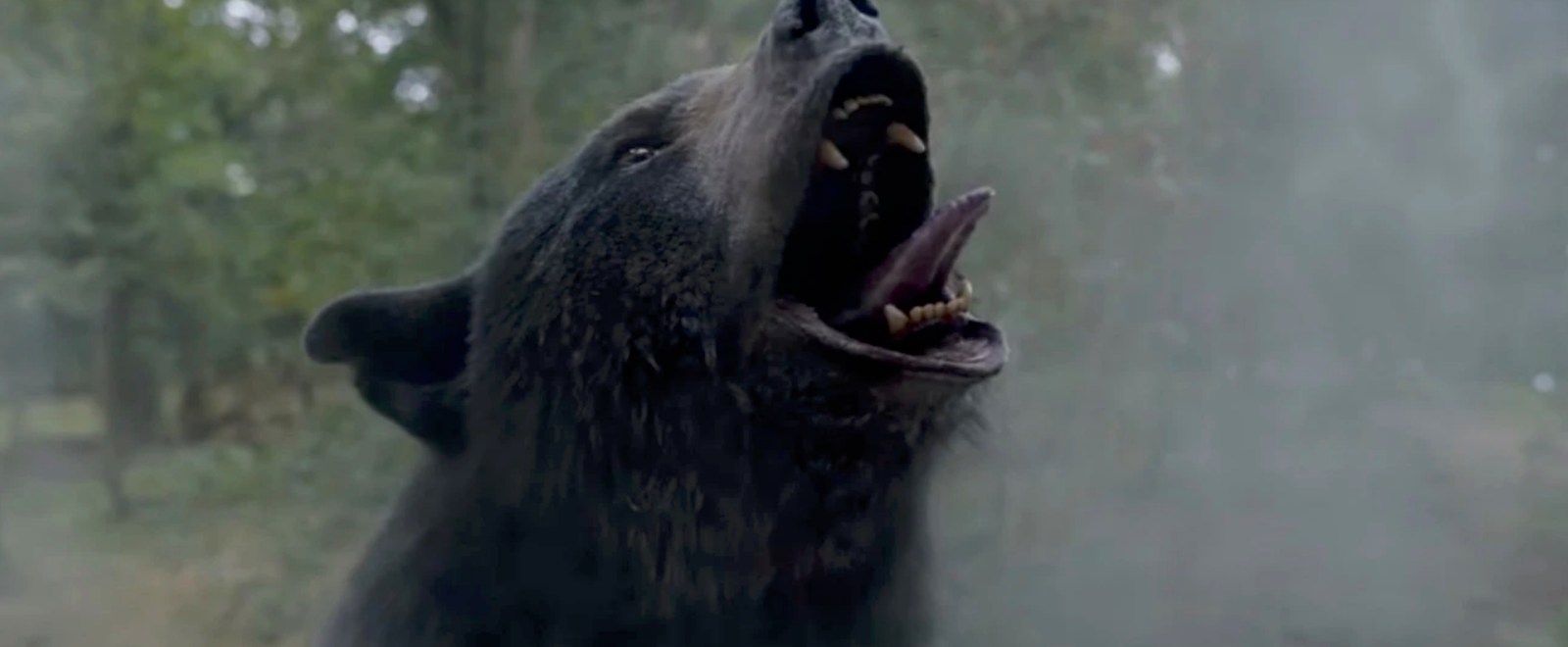 In the battle of the animal movies, the drug-addicted bear crushed the half-man, half-ant. Cinema is back.
Ant-Man and the Wasp: Quantumania dropped 69 percent in its second weekend at the box office, from $105 million to $32 million. That's not great! In fact, it's the biggest weekend-to-weekend decrease in the 15-year history of the Marvel Cinematic Universe. Meanwhile, Cocaine Bear — which had a much smaller budget than Ant-Man and the Wasp: Quantumania — outperformed expectations: the Elizabeth Banks-directed film about a bear… that does cocaine made $23.1 million at the domestic box office (it was tracking to open in the $15 million to $17 million range).
Sensing an opportunity, the Asylum — the studio behind The Fast and the Fierce, 18-Year-Old Virgin, and Titanic II — has found its next low-budget ripoff. Replace a bear with an alligator and cocaine with meth, and you've got Attack of the Meth Gator. "Hold our bear… I mean, beer. Coming for your life this summer," the Asylum tweeted. It's not a bit: "This is real! We're pumping the meth into Floridas fresh water reserves as we speak!"
Like Cocaine Bear, Meth Gator is very loosely based on a true story.
The Lorretto Police Department has a reasonable request: please don't flush your meth down the toilet. "On a more or less serious note: Folks please don't flush your drugs m'kay," LPD wrote on Facebook. "Now our sewer guys take great pride in releasing water that is cleaner than what is in the creek, but they are not really prepared for meth."
Hold our bear… I mean, beer.

Coming for your life this summer.

— The Asylum (@theasylumcc) February 24, 2023