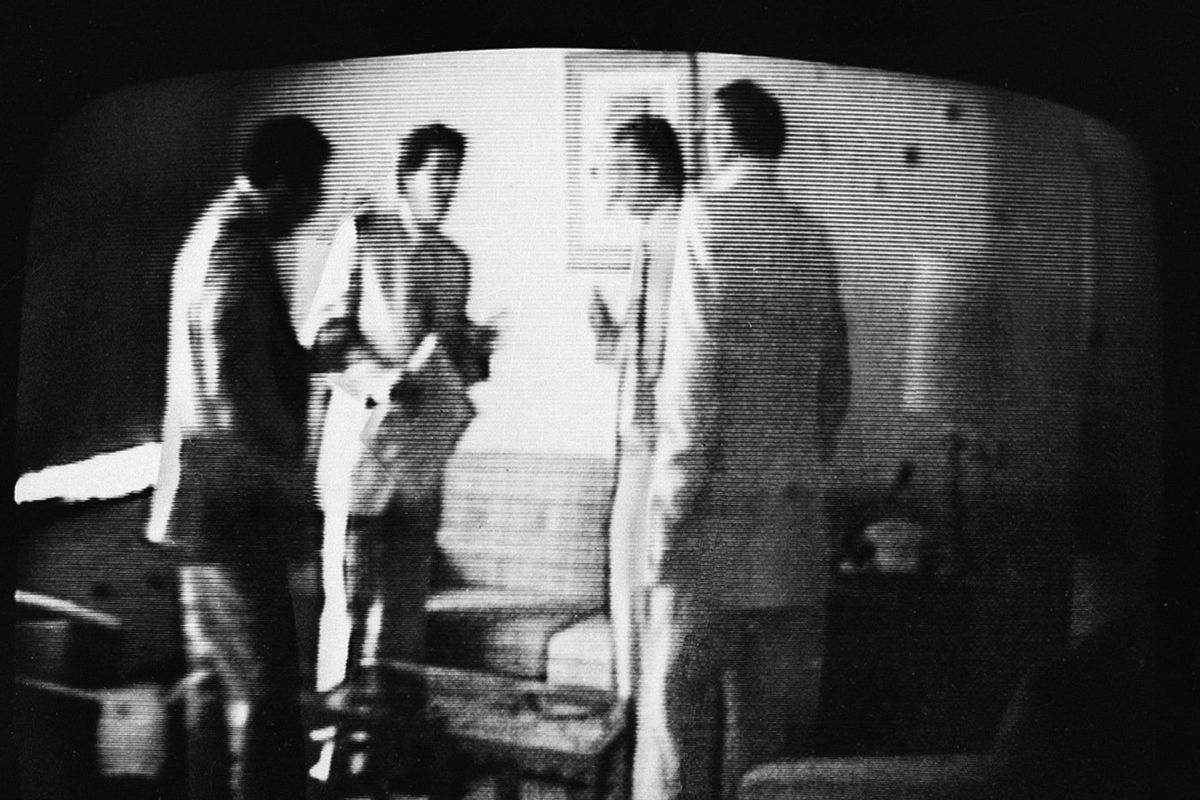 In the late '70s, the FBI started the ABSCAM operation in an attempt to catch New York City underworld figures dealing in stolen art. Agents had no idea that it would grow to ensnare prominent national leaders and open the public's eyes to rampant corruption.
To connect the bureau with crooks willing to sell stolen works of art, the FBI enlisted the talents of con man Mel Weinberg, who was facing prison time for fraud and willing to lend his talents to settle for probation.
---
"Mel was a fabulous con man," former FBI agent John Good, mastermind of the operation, told Inside Jersey. "He was a very, very intelligent guy. A little on the crude side, but with a magnificent ability to con people. He was a significant part of the case. Without him, it's unlikely we ever would have had a case."
If this story sounds familiar, Christian Bale played Weinberg in "American Hustle," a fictionalized version of the ABSCAM operation.
The centerpiece of the operation was a fictional Arab sheik named Kambir Abdul Rahman who, with the help of a group of FBI agents posing as members of Abdul Enterprises, was looking to invest oil money in stolen works of art. The operation was a success, nabbing $1 million in stolen goods. The art thieves led investigators to criminals dealing in fake stocks and bonds, stopping the sale of nearly $600 million worth of fraudulent securities.
"From there, our investigation led to southern New Jersey, and on to Washington, D.C. Our criminal contacts led us to politicians in Camden willing to offer bribes to get our 'business' a gambling license in Atlantic City," the FBI wrote on its website.
What began as a scheme to nab shady art deals quickly evolved into a political scandal after the FBI realized that state and federal officials were more than happy to accept bribes to do favors for the fake sheik. After learning that Angelo Errichetti, the mayor of Camden, New Jersey, was on the take, Abdul Enterprises approached him about getting the phony oil baron a gambling license to buy a casino in Atlantic City.
"He was a nice guy. But he was just an unbelievable crook. He had no fear," Weinberg said about Errichetti. The mayor was later charged with promising a casino license for $25,000 upfront and a total payment of $400,000.
At one meeting, Errichetti intimated that he knew of congressmen who were willing to take bribes.
So the sheik and Abdul Enterprises approached Democratic Rep. Raymond F. Lederer of Pennsylvania who said he'd gladly sponsor legislation so the sheik could become a permanent resident of the U.S., if need be, for $50,000 upfront and another $50,000 upon delivery.
The agents then approached Democratic Rep. Michael "Ozzie" Myers of Pennsylvania with the same proposal. "I'm gonna tell you something real simple and short: Money talks in this business and bull**it walks. And it works the same way down in Washington," Myers told Abdul Enterprises. Before he left the meeting, he too was given an envelope containing $50,000 in $100 bills.
u201cOn February 2, 1980, the FBI released details of ABSCAM, an undercover operation targeting political corruption in government. Agents, disguised as sheiks, met with officials and offered money or other items in exchange for favors. More than 30 political figures were investigatedu201d

— RetroNewsNow (@RetroNewsNow)
1675390538
The sting would go on to nab Democratic Sen. Harrison A. Williams, Jr. of New Jersey after he promised to use his influence to aid the sheik in return for a multi-million dollar loan to a titanium mining corporation in which the senator had a secret financial interest.
Williams would be indicted and found guilty on nine counts, including bribery, receipt of an unlawful gratuity, conflict of interest and conspiracy to defraud the United States.
"When the dust settled, one senator, six congressman, and more than a dozen other criminals and corrupt officials were arrested and found guilty," the FBI says on its website. Of the six congressmen, two resigned, three were defeated when running for reelection and Myers was expelled by the House.
On February 2, 1980, NBC News shocked the world after making the ABSCAM operation public.
The ABSCAM operation was an overwhelming success, but it also faced accusations of entrapment from critics who believed that making bribes so easily available was unlawful.
But in the end, all of the convictions stuck. "It was so easy," Weinberg says of the investigation. "But it could never happen again."
One wonders if a similar sting was run today, how many in Congress would take the bait?