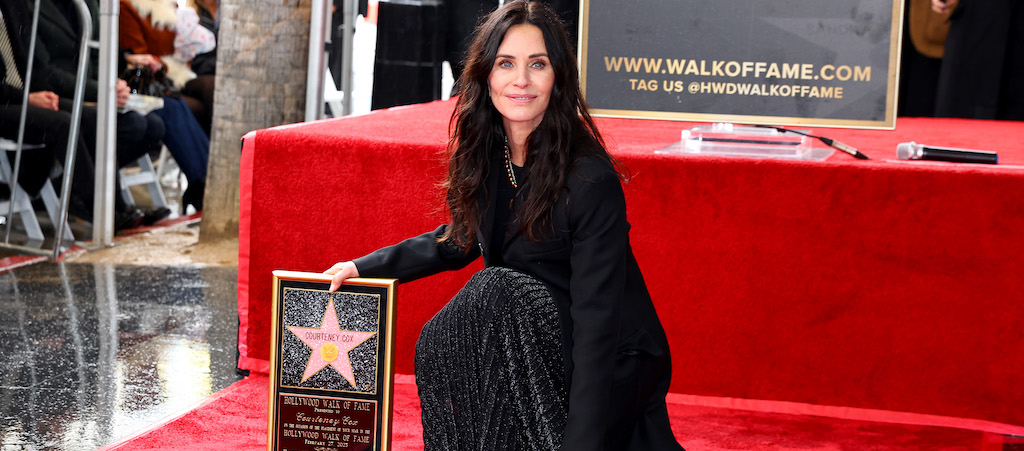 Prince Harry's new hit memoir, Spare, has been a fount of Piers Morgan-triggering tabloid fodder. There are some inevitable shocking stories about the Royal Family, from which he and his wife, Meghan Markle, are semi-estranged (though his dad is trying to lure him back for his coronation). There are also some more lighthearted passages. For instance, he claims he once did magic mushrooms while staying at the home of Courteney Cox, which sounds MadLibs-y enough to be true. Well, turns out it may be only partially legit.
The story as told by Prince Harry: He and some pals were crashing at the Friends' alum's home. One night their host had some friends over for a party. At one point in the evening, he and an unnamed reveler went to the kitchen. There, they found a box of "black diamond mushroom chocolates" in the fridge. Someone told them the shrooms were communal.
"My mate and I grabbed several, gobbled them, washed them down with tequila," wrote the Duke of Sussex, who claims he was soon hallucinating that Cox's trash can was talking to him.
In a new interview with Variety, though, Cox — who just nabbed her own star on the Hollywood Walk of Fame — poured a bit, if not a lot, of cold water over the fun tale.
"He did stay here for a couple of days — probably two or three. He's a really nice person," Cox told the publication. "I haven't read the book. I do want to hear it, because I've heard it's really entertaining. But yes, it's gotten back to me about it. I'm not saying there were mushrooms! I definitely wasn't passing them out."
In summary: There may or may not have been shrooms lurking in the refrigerator of the former Monica Geller, but she will neither confirm nor deny. Worth noting, though, that Prince Harry never said that she handed them out, so maybe he really did trip his balls off in the home of someone who acted in the movie where Kevin Costner and Kurt Russell are thieving Elvis impersonators.
(Via Variety)