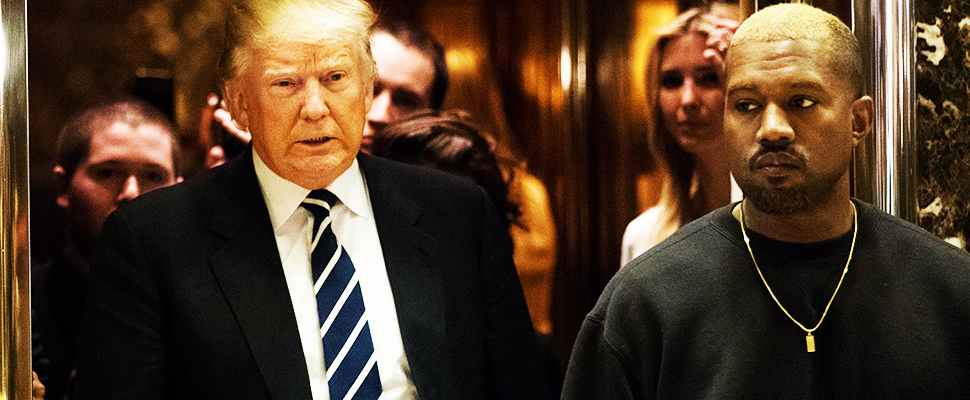 Donald Trump is no stranger to working with lawyers who are just as (in)famous as their clients (see: Rudy Giuliani — who could be as f**ked as his former client for his efforts to push The Big Lie). Still, many eyebrows were raised back in August when it was announced that the former president had hired Drew Findling to represent him when a grand jury was convened to determine whether Trump tried to illegally interfere with the results of the 2020 presidential election.
While Findling, an Atlanta-based criminal defense attorney, has successfully represented plenty of high-profile clients throughout his career, the self-described "#BillionDollarLawyer" is best known for his work with rappers and hip hop stars including Cardi B, Gucci Mane, Waka Flocka Flame, and Da Baby. Da Former President is kind of a new one. But as VICE reports, Findling sees a lot of similarities between defending Trump's phone call to Georgia election officials and asking them to "find" enough votes for him to win the state and using rap lyrics as evidence.
Put simply, according to VICE's Greg Waters, it comes down to context.
"When we look at the full context, that's when we realize there is no criminal case," Findling told VICE News in late 2022. "And that's one of the reasons that we jumped into this case when asked to."
While Trump has not officially been charged with anything yet, Fani Willis — the district attorney for Fulton County, Georgia — announced that at least a dozen people will soon feel the full weight of the law for interfering in the election and that Trump may very well be one of those people.
Of specific interest is Trump's hour-long phone call with Georgia Secretary of State Brad Raffensperger, during which the then-president told Raffensperger that, "I just want to find 11,780 votes, which is one more than we have, because we won the state." While such a statement has set off alarm bells elsewhere, Findling doesn't seem all that worried. And he's banking on his history of dissecting rap lyrics for legal purposes to help lawmakers see things his way.
"Prosecutors, first of all, don't know the first thing about lyrics," Findling told VICE. "They'll take out eight or nine words. They'll take out something that lasts a few seconds and say, 'Aha, this is evidence of some wrongdoing.' In like fashion, no one ever talks about the full 62 minutes. No one ever talks about the surrounding circumstances of those 62 minutes."
Trump, meanwhile — and perhaps unsurprisingly — sees nothing wrong with anything he did in the wake of losing the 2020 presidential election to Joe Biden. And has described his phone call with Raffensperger as "perfect" on multiple occasions, to anyone who will listen.
(Via VICE)