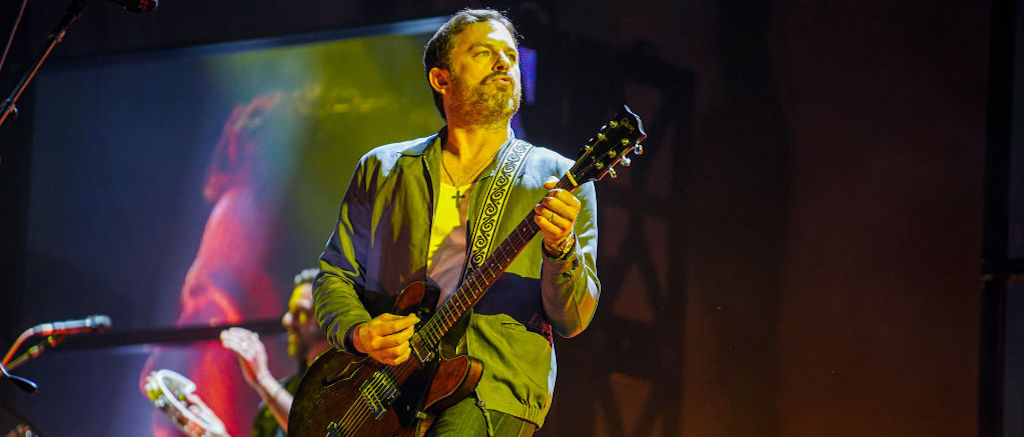 The Kings Of Leon announced on social media that they're returning to the UK for two shows at Wrexham's The Racecourse Ground.
Fans might recognize the venue, as it doubles as the one owned by Ryan Reynolds and Rob McElhenney (It's Always Sunny In Philadelphia). They first purchased the stadium in 2020, which hosts games for the sports team, before also creating a show based off their buying experience, titled Welcome To Wrexham.
In typical fashion, the comedic duo filmed a skit together to announce the special reveal. As they started talking about the city's history, an image of the flag was shown as Kings Of Leon's "Sex On Fire" played — signaling the grand reveal.
"That is a major band playing at Wrexham's football stadium, Rob," Reynolds jokes in the video.
"Correct, Ryan," McElhenney added. He also revealed that the city's own Declan Swans will be opening for Kings Of Leon at the two shows. "We're all very happy, Ryan."
"We are totally blown away by this opportunity!" Declan Swans commented on Reynolds' post. Held on May 27 and 28, pre-sale opens at 8am local time tomorrow (March 1), with general tickets becoming available at 9am on March 3. More information is available through the Kings Of Leon's official website.