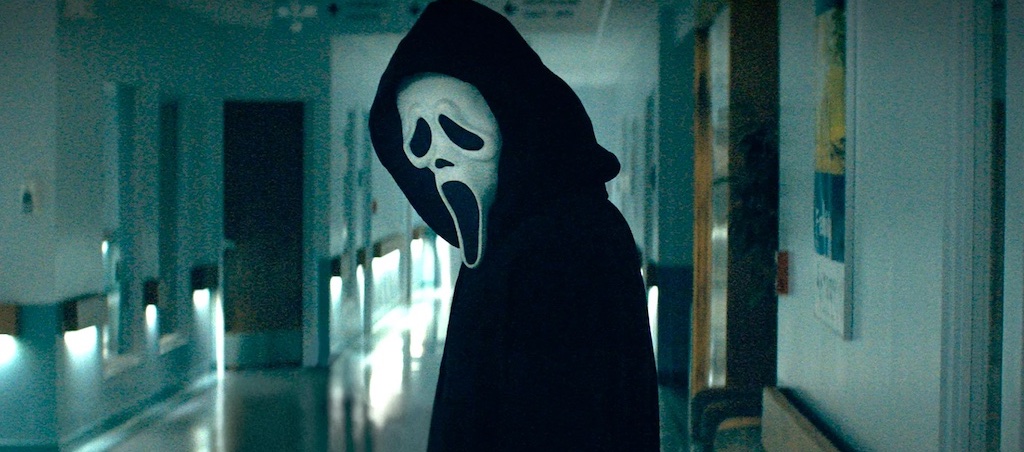 Courtney Cox is set to return to battle against Ghostface, the man who haunted your dreams as a child who is coming back to do it again, this time using the beautiful backdrop of the notoriously safe and clean New York City. What could possibly go wrong in a city where thousands of people pack themselves into an underground metal box for several hours a day with no exit? Nothing!
Cox will reprise her role as Gale Weathers in the sixth installment of the long-running slasher series where they will once again attempt to kill this dude and his Spirit Halloween discount mask. But, really, it doesn't seem like they are getting out of this one. Again.
Still, the movie promises to deliver some spooks and stabs, and for the first time, Cox is also in the dark with the rest of the viewers. "I have a really good scene with Ghostface and it was amazing," the actress told Variety. While Cox has starred in the past five sequels, she added that this time, the experience was a bit different. "I've obviously been stabbed many times and all that, but this time, to work with Ghostface and not know who's under the mask, it was really fun. Usually, by the time I'm getting stabbed, I know who it is," she said.
Scream 6 will bring the gang, including Jenna Ortega, to New York, where Gale's character now lives. "[Gale] still lives in New York, which is great because now the killer's in New York, just as Sam and Tara have moved there. It kind of fell right into her lap. She wrote a book. She told Sam that she wouldn't and then of course she did because I mean, someone was going to do it. So, she had to!"
Will Weathers live to see another movie? It's too soon to say, but Cox is on board to keep going. "I'm just so excited to be a part of something this long," she added. Hopefully, this isn't an indication that Gale will get axed by Mr. Face. Maybe the duo has a nice tourist day in Time Square before settling on a beautiful Central Park picnic. Maybe all Ghostface needs is a fresh start!
Scream 6 premieres in theaters on March 10th.