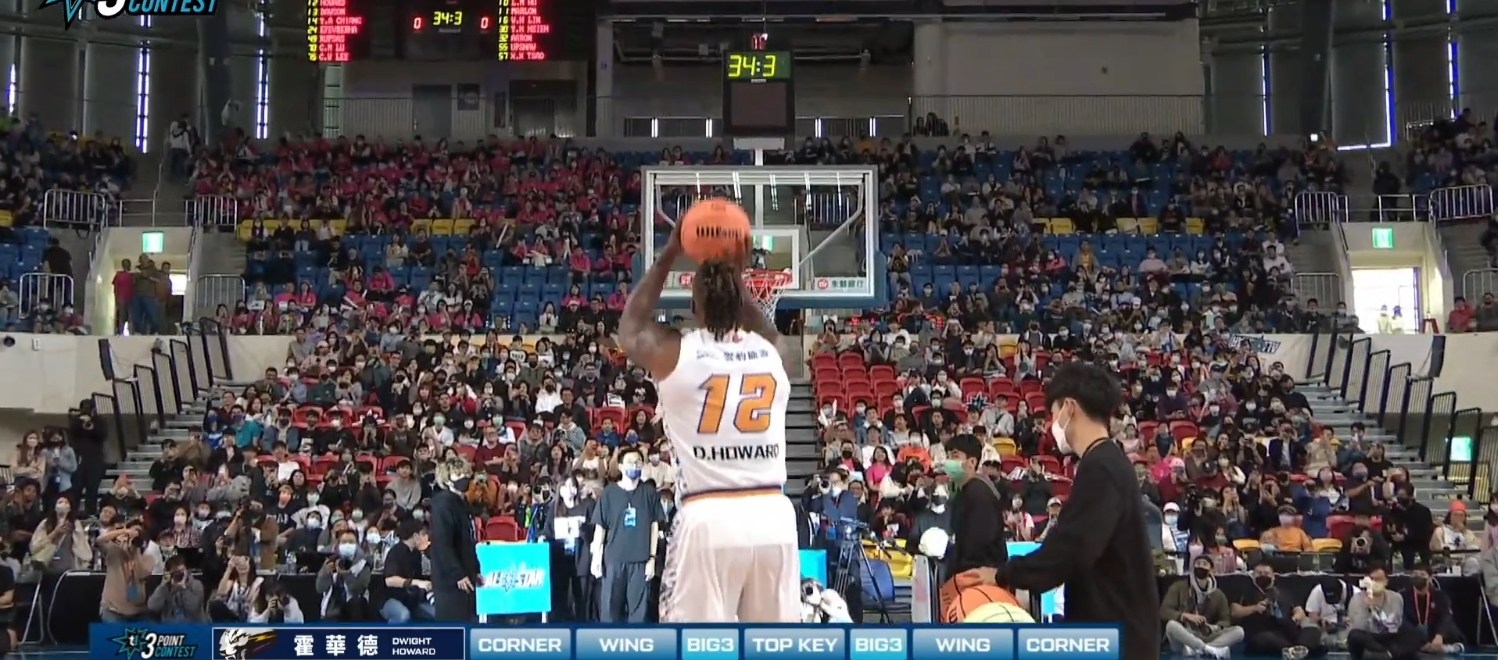 Dwight Howard's basketball playing career has continued over in Taiwan. While his team has struggled mightily and Shaquille O'Neal has used this as a way to continue his long-standing feud with his fellow ex-Magic and Lakers center, it seems like Howard is having a good time and putting up big numbers as a member of the Taoyuan Leopards.
His first year abroad included an All-Star nod, as Howard played in the inaugural T1 League All-Star Game on Tuesday. While his team lost — Team Infinity beat Team Beyond, 179-124 — the 8-time NBA All-Star won the game's MVP award with a 37-point, 13-rebound, 8-assist performance. But that wasn't all Howard did at the event, as he also participated in an NBA All-Star event that made its way over to Taiwan's showcase of its best basketball players.
That's right: Dwight Howard was in the Three Point Contest. Howard announced this back on Feb. 19 on his Instagram account — "I'm finally stepping out my comfort zone and doing what I know I could do despite what anyone has to say," he wrote — and despite never being known for his ability to knock down shots from deep, he didn't do too bad.
Howard's 15 points despite taking too long and not finishing the final rack even though he had 70 seconds to complete the round was better than the scores put up by Julius Randle (13) and Kevin Huerter (8) during the NBA's Three Point Contest earlier this month. Unfortunately for Howard, he was unable to get past the first round, as he would have needed to get 23 to move on.
As for the All-Star event that he's won back in the States, Howard wasn't a contestant in the Dunk Contest, as he instead judged the competition. He was, however, an important part of the final dunk of the evening, as the 6'2 Liu Chun-Ting of Tainan TSG GhostHawks jumped over Howard and threw down.
Lin did an admirable Mac McClung impression, as he was nearly perfect en route to winning the event.