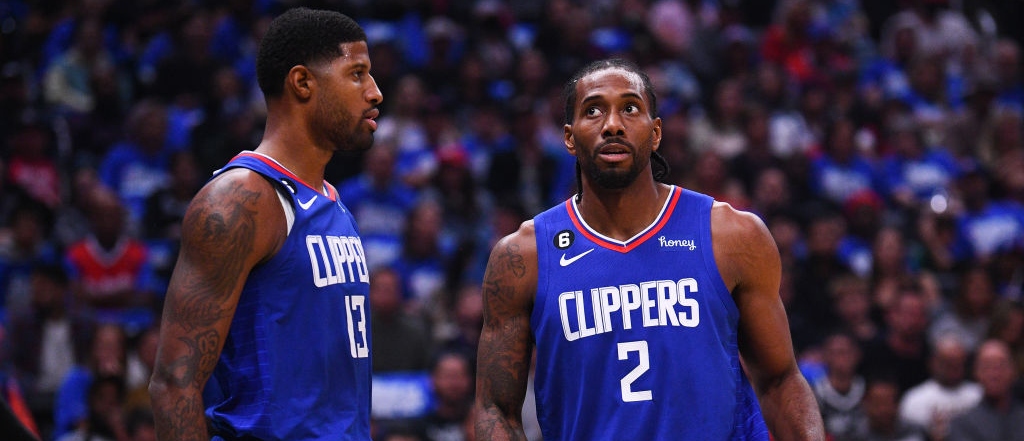 There was a time when Paul George was the leading man on a team that was a legitimate contender, as the Indiana Pacers reached back-to-back Eastern conference Finals in 2013 and 2014, only to run into the Big Three era Heat.
Now, he happily calls himself the No. 2 in Los Angeles to Kawhi Leonard, a role he willingly embraced when the Clippers came calling about a potential trade that would bring both him home alongside Leonard in 2019. To go from a budding superstar who was the central figure on a team to embracing a secondary starring role isn't something many players do willingly, particularly in their prime years, but George took a wide view and realized that, to try and win a championship, he just wasn't going to be able to do it as "The Guy."
On this week's Old Man and the Three podcast with JJ Redick, George explained the process he went through to come to that realization and the self-awareness and comfort in who he was as a person and player it required to willingly become the second fiddle.
Redick notes how rare it is for someone to have this mindset, because part of becoming an elite athlete is having such an insane self-confidence that it's almost impossible not to believe you should be "the guy." George, though, lived through that and I have little doubt running up against the Big Three era Heat shaped his view of what an elite team really looks like, and saw the sacrifices guys like Chris Bosh and Dwyane Wade made to make that possible. He also notes how his experience in OKC, where he had one of the best seasons of his career next to Russell Westbrook, showed him that playing off another star can bring out the best in him.
George also explains that, for all his success, he's never won a title at any level and just wants to figure out how to do that by any means necessary. He's made "a shit ton" of money, in his words, and just wants to find that way to a championship, which he thinks calls for him to take on that No. 2 role. It's admirable of George, and the truth is, the list of true No. 1 guys who have led teams to titles is very short. Of current players, that list is LeBron James, Stephen Curry, Giannis Antetokounmpo, Kawhi Leonard, and (depending on who you ask about that era of Warriors basketball) Kevin Durant.
That's five guys and it's really hard to be in that group — and most of them had All-Star assistance. Being the secondary star isn't a bad gig at all, and being "the guy" is only really a big deal when it comes time to talk about all-time legacies and stacking up greats against greats — as we've seen with the Durant "bus driver" debate in recent years. For George, he seems fine not being in those conversations and just wants his shot a jewelry. Whether this season will bring that opportunity in L.A. remains to be seen, but he hopes this is the year Kawhi is healthy enough for him to play that second role for the entirety of a postseason run.