As the winter begins to wind down, drinkers end up in a sort of… boozy holding pattern. The weather is often too cold for lighter spirits, but too warm for dark, long-aged, syrupy ones. This is why it's important to find that "end-of-winter sweet spot." And for that role, may we submit: tequila.
Whether you prefer it blanco, reposado, joven, añejo, or even extra añejo, tequila has a lot to offer in terms of sunny vegetal sweetness paired with warmer notes of oak, caramel, and vanilla — a nice combo as we head into spring and the warmer weather it brings. Sip it neat, on the rocks, or mix it into your favorite cocktail. There's no better way to say goodbye to cranky old man winter.
To find the best end-of-winter tequilas we went to the source for answers. We asked some well-known bartenders and spirits experts to tell us their picks for the best warming, flavorful tequilas to bridge to gap between the winter chill and the eventual warm, wet spring thaw. Keep scrolling to see them all.
La Gritona Reposado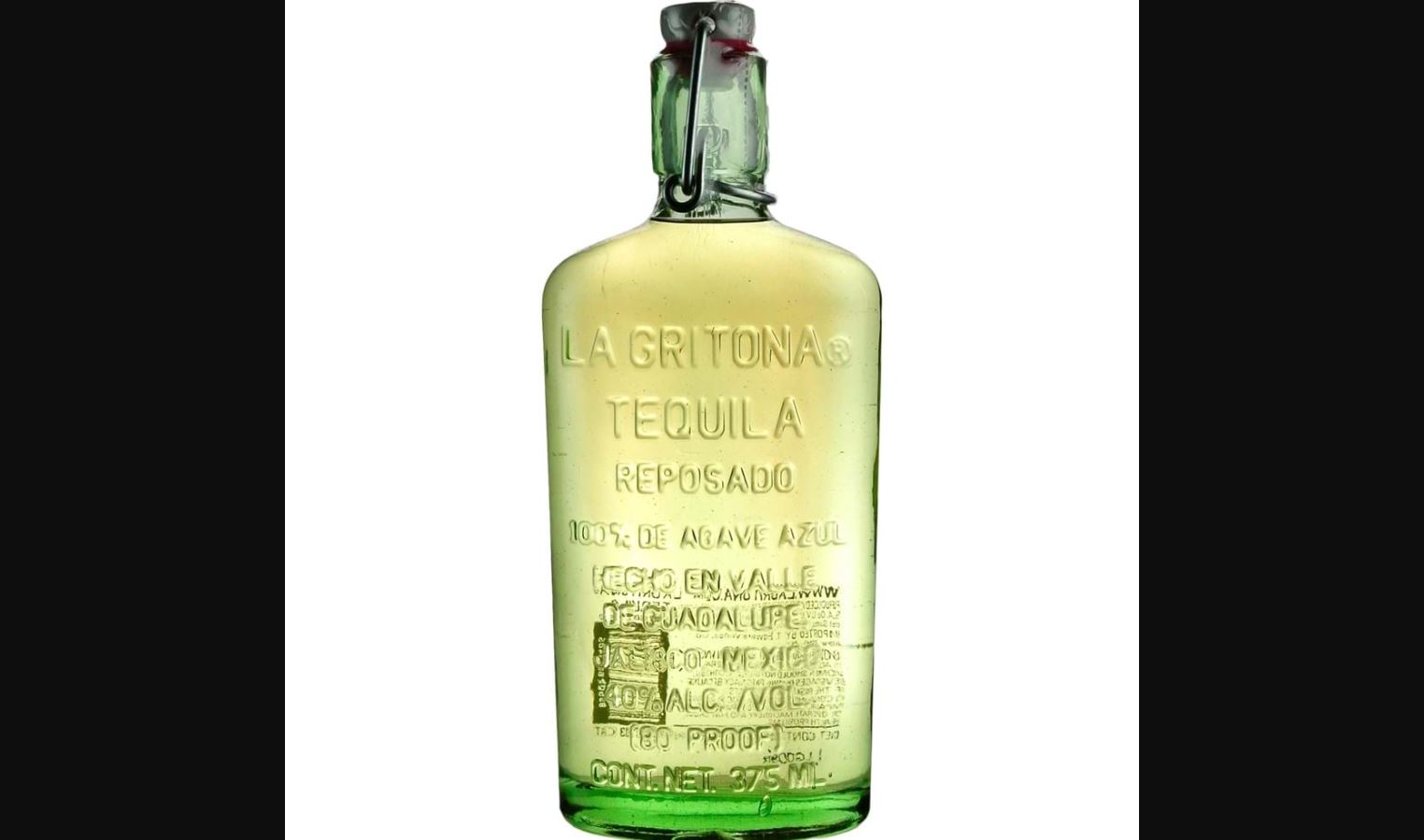 Shirley Leigh Wood Oakes, partner and CEO of Mezcal Campante in Ejutla, Oaxaca, Mexico
ABV: 40%
Average Price: $38
The Tequila:
La Gritona Tequila. It's super drinkable and makes for a great sharing tequila. Good for sipping and mixing. It's a well-balanced Reposado, that's not overwhelming. I'm a big fan of Reposado. Always have been. I find them much more interesting and this one is very easy to enjoy and use. The price point is also very good. It's also not a commercial brand. Female-owned and run by a small group of women. The bottles are hand blown from recycled glass in a community local to the production.
Tasting Notes:
What I like most is that I don't find it heavy on aromas and flavors like oak, vanilla, or dulce de leche which you often find in other tequilas of this expression.
Espolon Reposado
Patrick Banko, lead bartender at Stratus Rooftop Lounge in Philadelphia
ABV: 40%
Average Price: $24
The Tequila:
When it comes to spring and tequila, I feel that it is necessary to include an aged variety. The more popular tequila brands produce great reposado and añejo varieties. While still a popular brand, Espolon's reposado is definitely the tequila that I would grab on a cool day. Perhaps it gets slightly overshadowed by the bigger tequila brands but Espolon's reposado often flies under the radar.
Tasting Notes:
The barrel notes add a very pleasant sweetness to an already great product. Espolon does not contain any additives to their product which helps it stand out on its own. Espolon reposado contains very nice vanilla and medium warming notes which put it in first place for me.
Nosotros Reposado
Hakon Bream, restaurant and bar manager for Hotel San Luis Obispo in San Luis Obispo, California
ABV: 40%
Average Price: $40
The Tequila:
Nosotros Tequila. Nosotros is an amazing up-and-coming tequila that will soon be a household name nationwide. No matter what you're in the mood for, Nosotros has the answer.
Tasting Notes:
Nosotros bridges the gap between highland and lowland regions with their citrus and herbal blanco along with their butterscotch and cinnamon reposado. You probably never got a taste of Nosotros' first release of añejo because it got bought out by Tesla, but the good news, is the second and third releases are just as good, if not better.
Cascahuin Blanco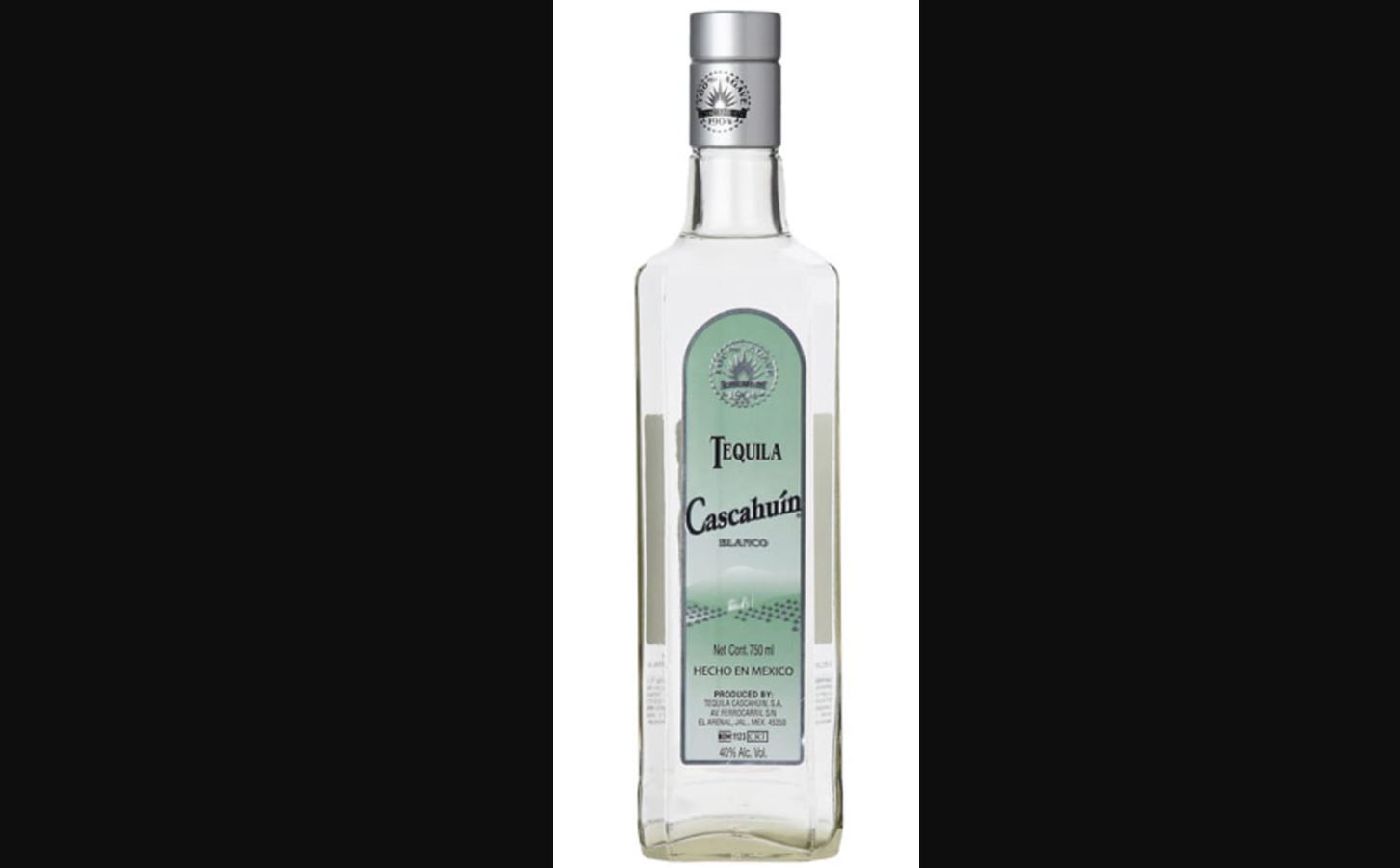 Max Stampa-Brown, beverage director and partner at The Garret Group in New York City
ABV: 40%
Average Price: $40
The Tequila:
Cascahuin Tequila Blanco is so intensely lovely. The market is so oversaturated with quick-draw tequila that the smaller producers making thoughtful products with care and patience really shine.
Tasting Notes:
Their blanco is wildly aromatic and drinks like a crisp white wine. Lots of stone fruit and citrus, plenty of herbaceous notes just overall a great tequila. I wouldn't even mix this with anything.
Volcan Reposado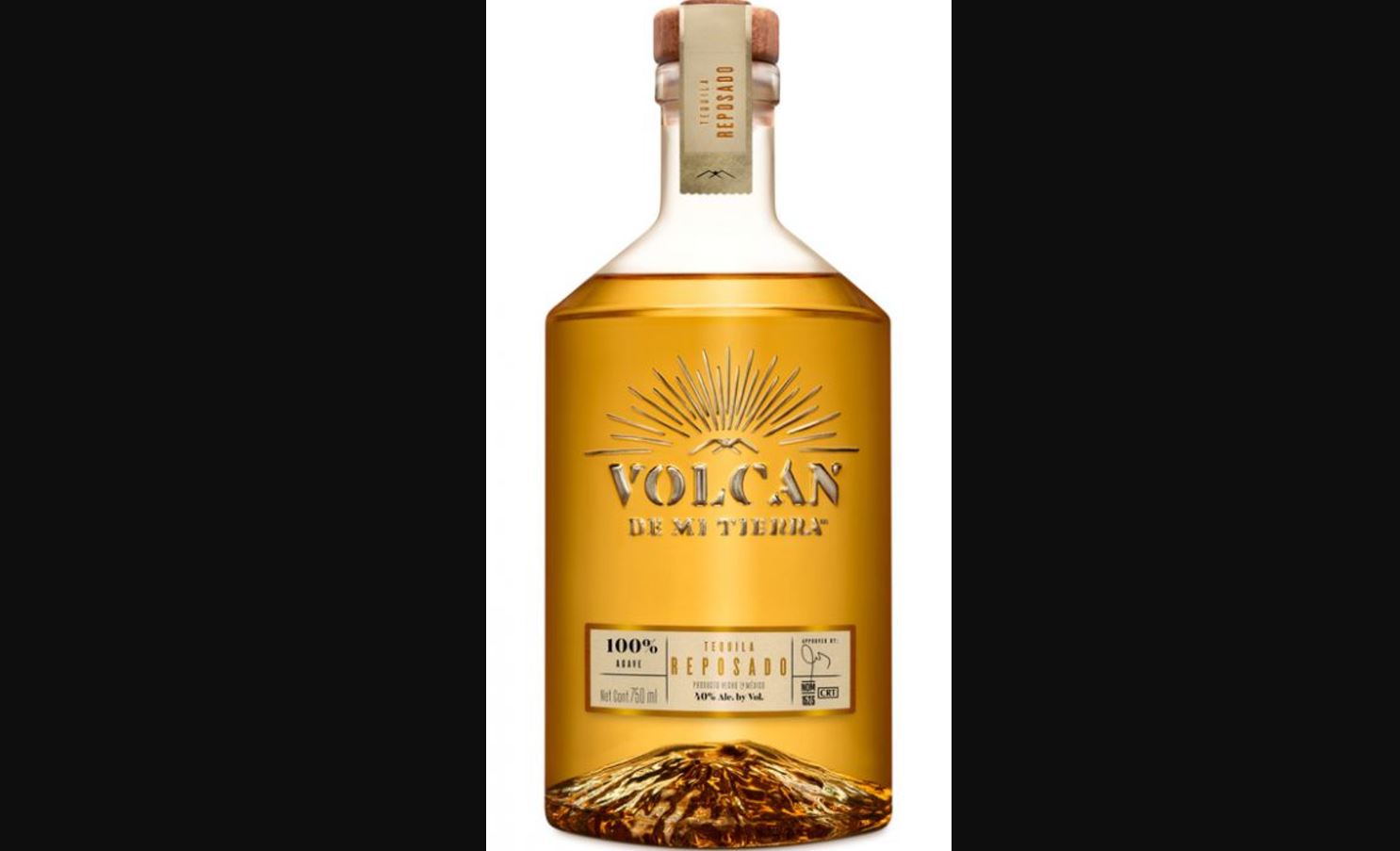 Donny Largotta, beverage director at Gansevoort Meatpacking in New York City
ABV: 40%
Average Price: $55
The Tequila:
My favorite tequila expression has always been reposado for as long as I can remember. One of my favorites would have to be Volcan Reposado. This goes perfectly in a Mexican mule, a spiked hot cocoa, or even a tequila old fashioned with black walnut bitters.
Tasting Notes:
It's great for spring due to its sweet, fruity flavors and notes of apples, peaches, black currant, floral, and honey. What I love most is it has a smooth subtle finish.
Don Fulano Añejo
Caleb Hallman, general manager at Happy Be at Walker Tribeca in New York City
ABV: 40%
Average Price: $90
The Tequila:
Don Fulano Añejo is an excellent spring tequila. It's a perfect choice for sipping on a chilly night before the weather turns. It's on the more expensive side so I'm sometimes hesitant to use it in a cocktail, but it goes really nicely in a hot chocolate with whipped cream.
Tasting Notes:
Its slightly longer aging process in French oak, wine casks, and Hungarian oak barrels gives it a very smooth flavor with notes of caramel, cinnamon, and butterscotch.
Ocho Extra Añejo
Greg Coll, food and beverage director at Dawn Ranch in Guerneville, California
ABV: 40%
Average Price: $180
The Tequila:
Ocho Tequila is no stranger to the spotlight, but their lesser-known Extra Añejo Tequila is a favorite of mine, but definitely on the pricier side.
Tasting Notes:
Aged in American oak whiskey barrels for three years with flavors of clove, pepper, vanilla, and anise, this tequila plus a cold day is a match made in heaven. Or any day for that matter.
El Tequileño Reposado
Raul Ayala, lead bartender at Shelby's Rooftop in San Francisco
ABV: 40%
Average Price: $30
The Tequila:
El Tequileño Reposado is one of those rare gems in the tequila world because of its quality and unbeatable price. Perfect for a hot toddy or spiked punch on a cold day before things really turn.
Tasting Notes:
Delicate notes of cooked agave and baked apple give you room for everything allspice and cinnamon.
Jose Cuervo Reserva de la Familia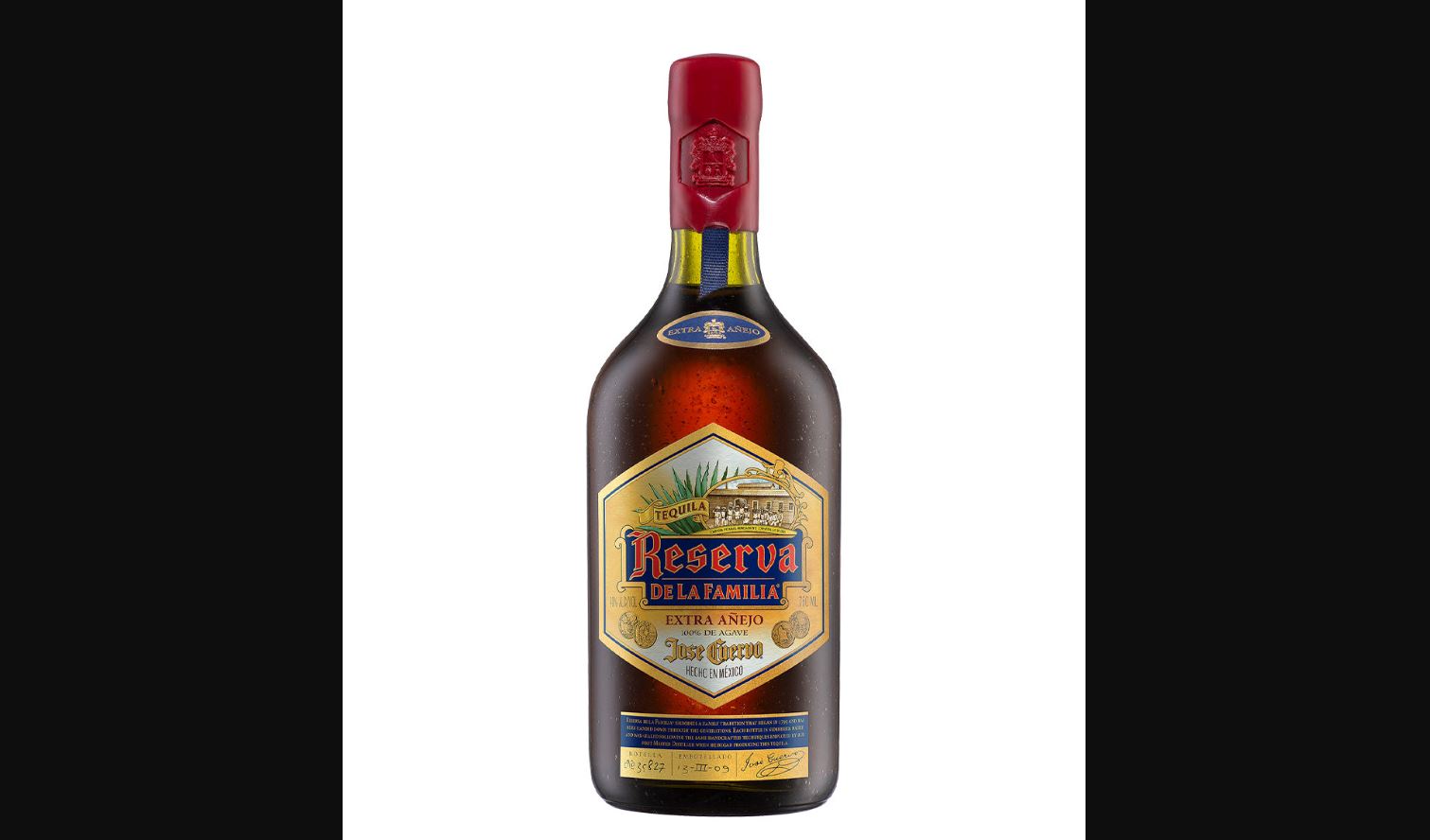 Melissa Chaney, bartender at Agua Caliente Casino in Cathedral City, California
ABV: 40%
Average Price: $185
The Tequila:
Cuervo de la Familia, hands down. De La Familia doesn't get marketed like the other Extra Añejos, but this is straight-up OG great tequila.
Tasting Notes:
Subtle hints of caramel, vanilla, and dried floral notes give it an exceptional taste served by itself, or in an Old-Fashioned.
Fortaleza Winter Blend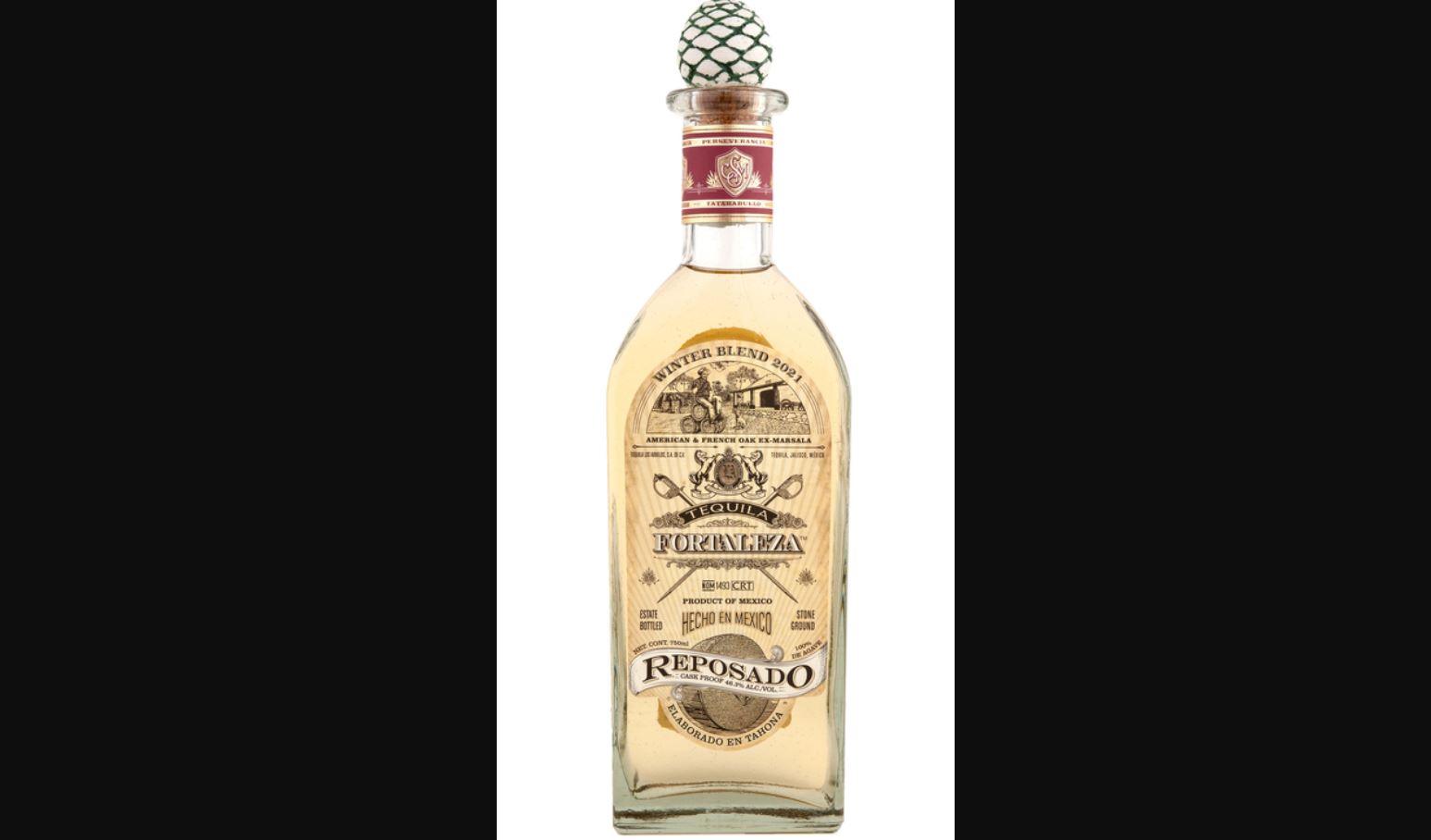 Colin Berger, bar manager at Rare Society in San Diego, California
ABV: 46.3%
Average Price: $115
The Tequila:
I lean toward clean, unaged agave spirits for most of the year, however, spring is a nice time for reposado and añejo. This year's offering of Fortaleza "Winter Blend' is a great example of reposado with character. Aged in five different barrels, I find that the Sherry barrels shine through.
Tasting Notes:
With chocolate, clove, dried fruit, and the classic vanilla notes of reposado, it drinks the way I want fruit cake to eat.
Don Julio Añejo
Sean Pantazi, director of beverage at The Ritz-Carlton in Lake Tahoe, California
ABV: 40%
Average Price: $58
The Tequila:
Don Julio Añejo. This is just one of the most perfect tequilas on earth for any season. I love mixing this as an Old Fashioned using Yellow Chartreuse as the sweetener; only ¼ ounce though or it overpowers.
Tasting Notes:
It's spicy, fruity, and rich with great notes of caramel and honey. Great for mixing or sipping on a cold night.
Corralejo Blanco
Josh "Yoshi" Lee, lead bartender at YumCha in Denver
ABV: 40%
Average Price: $30
The Tequila:
Corralejo. The blanco is $25 a bottle, and I would argue that its quality is on par with the likes of Fortaleza and Tequila Ocho. It's a great bottle to have on your home bar as you wait the arrival of spring.
Tasting Notes:
It's 100% pure agave, very approachable, and yet its unique peppery note makes it a very easy drinking tequila but not without its unique qualities.
Clase Azul Reposado
Roque Medina, executive director of Menlo Tavern at The Stanford Park Hotel in Menlo Park, California
ABV: 40%
Average Price: $140
The Tequila:
Clase Azul Reposado. Perfect for winter to warm up by the fireplace. It is a symbol of Mexican tradition and culture, made with slow-cooked 100% Blue Weber Agave, an ultra-premium reposado tequila that is unique and incomparable.
Tasting Notes:
It is masterfully aged for eight months in American whiskey casks imparting its unique hazelnut and vanilla flavors as well as its exceptionally smooth finish. Taste agave syrup, vanilla, candied orange peel, and American oak with light notes of cinnamon and banana.
Fortaleza Reposado
Garth Poe, bar manager at Easy Bistro & Bar in Chattanooga, Tennessee
ABV: 40%
Average Price: $60
The Tequila:
I tend to gravitate towards Fortaleza Reposado for cold-weather tequila. The subtle wood spice notes shine beautifully next to a little angostura and mezcal in an Oaxacan old fashioned.
Tasting Notes:
The combination of spices and smoke is a comforting combination on a cold winter night.
Siembra Azul Añejo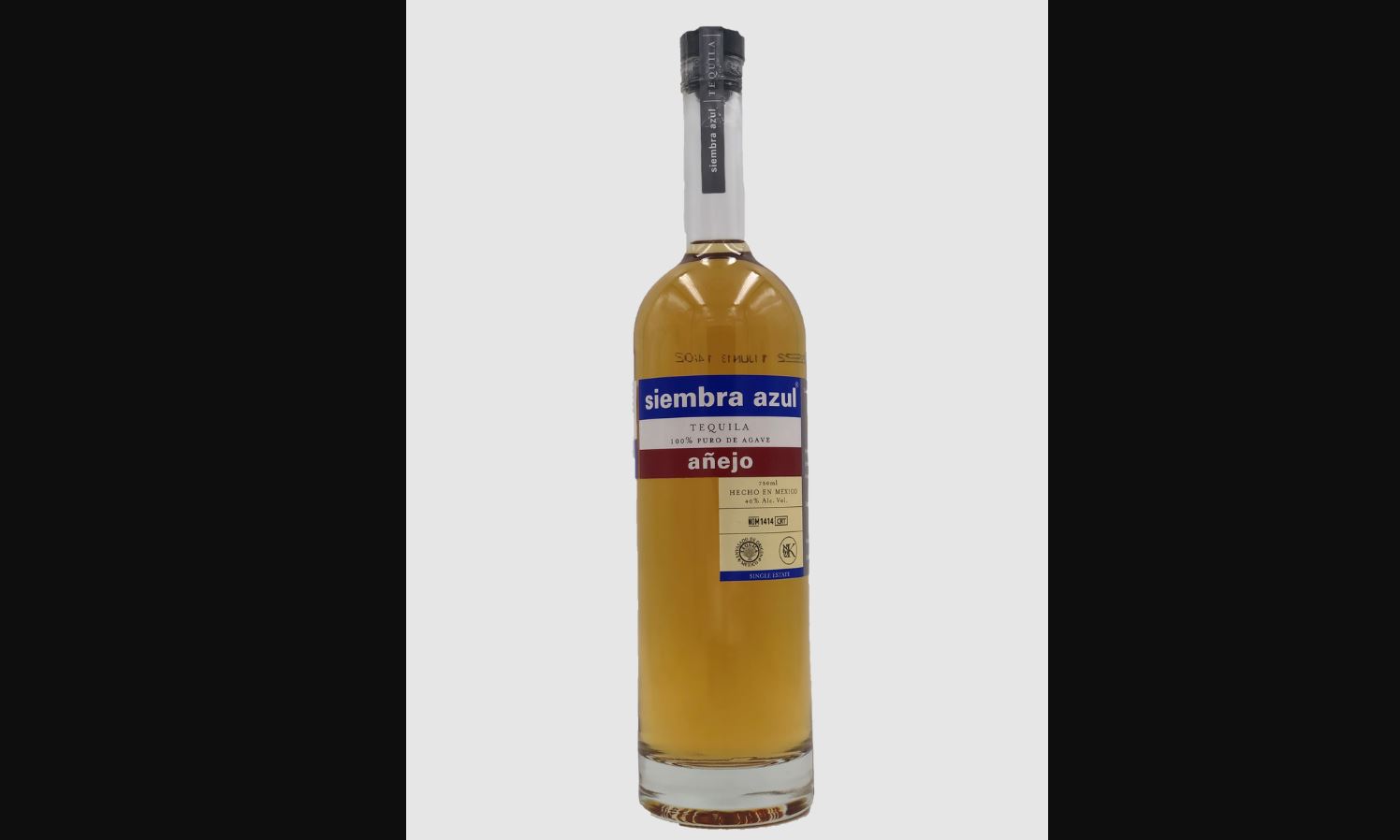 Stephen Hood, assistant food and beverage operations manager at The Notary Hotel in Philadelphia
ABV: 40%
Average Price: $70
The Tequila:
Siembra Azul is one of my favorite tequilas, and if I was looking for something that would go great in the winter-spring mid-season, I would go with the añejo and/or the reposado. Both are aged in American Oak barrels to give it a similar flavor and color you'll find in whiskey, which is perfect for this time of year.
Tasting Notes:
This complex tequila is loaded with warming flavors like cinnamon, vanilla, coconut, pipe tobacco, and sweet cooked agave.