Last week, the Bourbon Classic celebrated its 10th year with a whiskey and food-fueled extravaganza across Louisville and Kentucky. The consumer-facing event gathered the biggest names in the Kentucky whiskey industry for four days of whiskey tastings, food and cocktail competitions, industry-led classrooms, and… more whiskey tastings.
I was lucky enough to attend all four days where I tasted tons of bourbons and rye whiskeys, ate a lot of small plates of food, sampled too many cocktails, and toured distilleries all over the state. And while all of that was a grand ol' time, I'm going to focus on the best whiskeys I sampled over those days. Below, I've compiled a list of the 15 best whiskeys I tasted at this year's Bourbon Classic. I've skipped over talking about barrel tastings since those are not something you can chase down as a consumer. Instead, all of the bottles I have listed are actual releases that you can find in the wild (one way or another).
If these types of pours sound like something you'd like to try, you can 100% attend next year's Bourbon Classic. Unlike big industry shows like BCB or Tales of the Cocktail, Bourbon Classic is completely consumer-facing. That means you can simply buy a ticket for the events and go. Depending on the event, you'll pay between $150 and $310 to do things like taste the whole Pappy Van Winkle line, learn how to make cocktails from Michter's Brooklyn bartending team, dine with legendary whiskey distillers, or taste the core lines and special releases from well over 20 whiskey makers. It's a one-stop shop for all those whiskeys that you can't always find (or afford) otherwise. The amount of access a ticket to the Bourbon Classic gives you is truly unparalleled.
Okay, let's dive in!
Also Read: The Top 5 UPROXX Bourbon Posts Of The Last Six Months
PART I — The Everyday Whiskey Pours
Buzzard's Roost Straight Rye Whiskey Smoked Barrel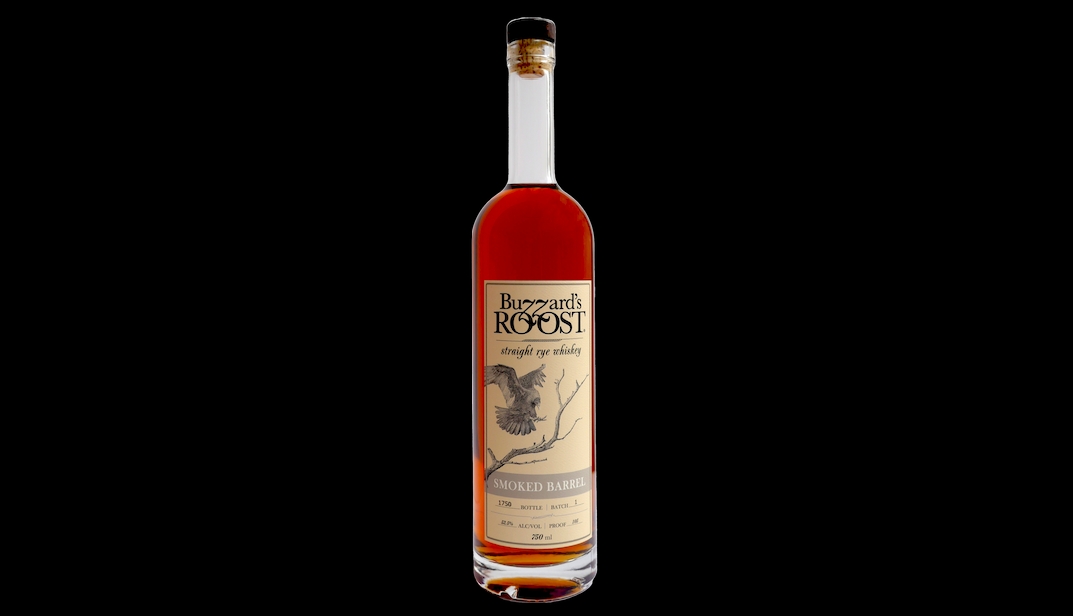 ABV: 52.5%
Average Price: $70
The Whiskey:
Buzzard's Roost is a female-led Kentucky bottler. The whiskey in this bottle is double-casked rye from Indiana (MGP's famed 95/5 rye). After four years of resting, the rye whiskey is re-barreled into new American oak that was toasted and then smoked instead of charred for a final maturation rest before blending and bottling.
Tasting Notes:
Nose: The nose is rich and full of nutty banana bread brimming with cinnamon and cardamom next to salted caramel and moist vanilla cake kissed with tart cherry and a pinch of dark chocolate.
Palate: The palate leads off with a hint of burnt orange that sweetens towards marmalade with more of that vanilla and caramel accented by a campfire-singed marshmallow.
Finish: The end has a light smudged sage vibe that circles back to that nutty and spicy banana bread with a buttery softness.
Bottom Line:
This is a great rye from a brand that's really shaking things up right now. The whiskey leans toward the sweetness of bourbon with the faintest hint of smoked caramelized sugars. It's a nice nuance that helps it stand out. This is something you snag when you want a soft and unique rye that takes you to new places flavor-wise.
Barrell Vantage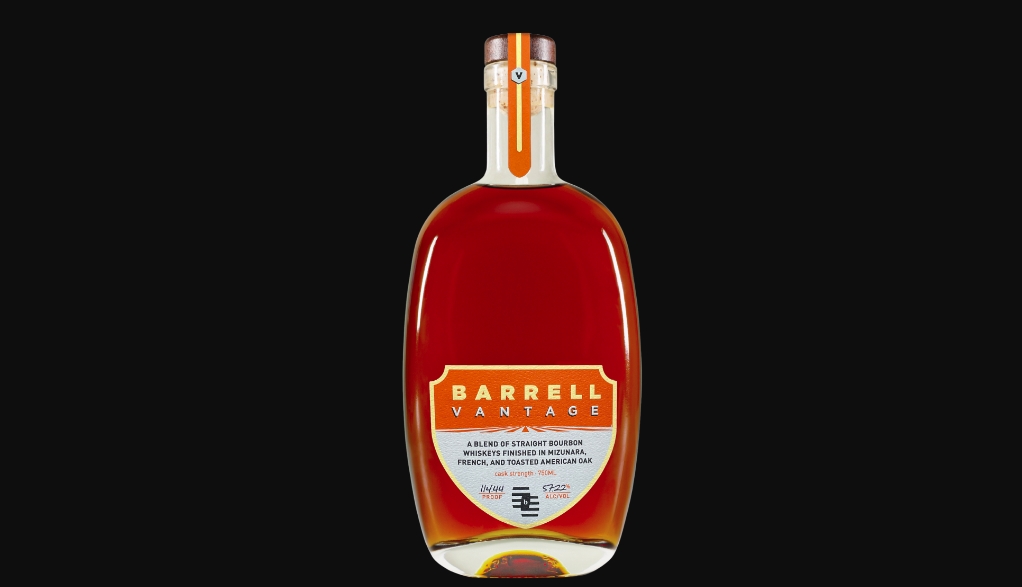 ABV: 57.22%
Average Price: $77
The Whiskey:
This new release from Barrell Craft Spirits really leans into unique and rare finishings. The blend is a mix of Indiana, Tennessee, and Kentucky bourbons finished in three different oaks separately before blending. In this case, that's Japanese Mizunara casks, French, and American oak. Different toast and char levels were used for the barrels to achieve a unique palate that builds on the heritage of Barrell's other triple cask-finished whiskeys (Dovetail, Seagrass, and Armida).
Tasting Notes:
Nose: The nose opens with a sense of chili pepper-infused dark chocolate pudding next to a hint of toasted coconut, dry ginger next to root beer, and an echo of pineapple stems.
Palate: The palate is full of orchard wood and espresso cream next to a hint of lush eggnog with plenty of nutmeg and a dash of some green, herbal, and savory — kind of like tarragon.
Finish: The end lets the spice amp up toward red peppercorns as plum cake counters with a soft and sweet finish.
Bottom Line:
This is one of my favorite releases of 2022. It just rules. It's so deep, fresh, and fun. It's more widely available on shelves right now, so you should be able to find this one. If you do find it, use it as a slow sipper to really plumb the depths of this insanely deep flavor profile.
Castle & Key Small Batch Kentucky Straight Bourbon Whiskey Batch 6
ABV: 49%
Average Price: $50
The Whiskey:
Castle & Key Distillery is the renovated Old Taylor Distillery outside of Frankfort, Kentucky. This distillery has spent years contract distilling for other brands, until this year when they released their first batch of this expression in April. The juice is a mash of 73% white corn, 17% malted barley, and a scant 10% rye. After four years, 80 or so barrels are chosen for this small-batch expression and proofed down with local water.
Tasting Notes:
Nose: This opens with a sense of unbaked sourdough cinnamon rolls next to Graham Crackers dipped in vanilla-creamed honey served with a warm can of peach soda.
Palate: The palate leans into the fruitiness with a pink taffy vibe that's countered by slight pepperiness, a touch of "woody," and more of that creamy honey laced with vanilla.
Finish: The fruity take on a savory essence — think cantaloupe — on the mid-palate before circling back to the pepperiness with a bit of woody spice on the short end.
Bottom Line:
This keeps getting better and better with each batch release. And since this started off from a pretty solid footing with Batch no. 1 last year, it's only become more of a star. It's also a pretty fairly priced craft bourbon thanks to that great flavor profile. And while this is an easy everyday sipper, it also makes a mean bourbon cocktail.
Green River Kentucky Straight Bourbon Whiskey
ABV: 45%
Average Price: $38
The Whiskey:
Green River Distillery has been pumping out contract distilled juice for a while. In the spring of 2022, they finally released their much anticipated Green River Bourbon to much hoopla. The bourbon is a blend of five years and older barrels of bourbon made from a mash bill of 70% corn, 21% winter rye, and 9% malted two-row and six-row barley.
Tasting Notes:
Nose: There's a hint of dry cornmeal on the nose with clear and rich butterscotch (which feels a little young) alongside vanilla pudding cups, wet brown sugar, and a hint of an old leather jacket.
Palate: The taste holds onto that leather note as a foundation and builds layers of sticky toffee pudding with vanilla buttercream, a handful of roasted almonds, and a thick buttery toffee sauce tying it all together.
Finish: The finish is green with a big note of fresh mint that leads back to the leather with a whisper of dark fruit leather and Red Hots.
Bottom Line:
This is another brand that has really grown on me over the last few months. It really is positioned as an everyday sipper and mixer that's competitive with the biggest names in the game. It also delivers a stone-cold classic profile that goes that extra step to be something a little more special.
O.H. Ingram River Aged Straight Bourbon Whiskey
ABV: 52.5%
Average Price: $69
The Whiskey:
This whiskey is all about aging/finishing. The whiskey in the bottle is a sourced wheated bourbon that's aged on a first-of-its-kind floating barrelhouse on the Mississippi River in Ballard County, Kentucky. Those barrels spend years with the river gently rocking them before batching and bottling.
Tasting Notes:
Nose: The nose is like walking through an orchard full of fresh apples and cherries next to a flutter of wildflowers, old oak spices, and soft creamed honey.
Palate: That spicy oakiness drives the palate toward orange-infused marzipan with a hint of spiced apple cider, tart cherry, and soft vanilla oils.
Finish: That vanilla creates a lush finish full of salted toffee syrup, more marzipan, and a hint of cinnamon candy.
Bottom Line:
This is just nice. The nose leans a tad toward Scottish single malt with all that apple and honey before diving into a more traditional yet nutty bourbon vibe. It's a nice balance and a good option for the Scotch drinker who's bourbon curious.
Four Roses Single Barrel Kentucky Straight Bourbon Whiskey
ABV: 50%
Average Price: $37
The Whiskey:
Four Rose's standard single-barrel expression is an interesting one. This is their "number one" recipe, meaning it's the high-rye mash bill that's fermented with a yeast that highlights "delicate fruit." The whiskey is then bottled at 100 proof, meaning you're getting a good sense of that single barrel in every bottle.
Tasting Notes:
Nose: Woody maple syrup and cinnamon sticks lead to a hint of pear candy, rich vanilla, and a leathery dark fruit with this faint whisper of floral herbs on the nose.
Palate: The palate lets the pear shine as the spices lean into woody barks and tart berries next to leathery dates and plums with a butteriness tying everything together.
Finish: A spicy tobacco chewiness leads the mid-palate toward a soft fruitiness and a hint of plum pudding at the end with a slight nuttiness and green herbal vibe.
Bottom Line:
This is another amazing deal in the bourbon whiskey market. These single-barrel expressions from Four Roses are the bottle to buy from the brand every time.
Bardstown Bourbon Fusion Series #8 Kentucky Straight Bourbon Whiskey
ABV: 47.75%
Average Price: $64
The Whiskey:
This whiskey is a masterful blend from the team out at Bardstown Bourbon Company. The whiskey in the bottle is a mix of two four-year-old bourbons (both high rye) from BBC with a sourced 12-year-old Kentucky bourbon with a lower-rye content. Once those barrels are married, the whiskey is proofed and bottled as-is.
Tasting Notes:
Nose: Honey really stands out on the nose next to tart apples leaning toward apple cores or seeds, supported by classic notes of vanilla pods, caramel, and light oak.
Palate: That apple becomes slightly stewed and spicy with the caramel lending sweetness as a hint of walnuts arrives with a buttery crust vibe that's very apple pie.
Finish: The end is slightly oaky but sweet in the way that cherry-flavored pipe tobacco is.
Bottom Line:
These releases from Bardstown Bourbon Company always wow. They're the bottles you want to grab to show off that your trip to Kentucky was a learning experience where you started appreciating the true whiskey nerd whiskeys for the first time.
PART II — The Elite Whiskey Pours
Hardin's Creek Jacob's Well Kentucky Straight Bourbon Whiskey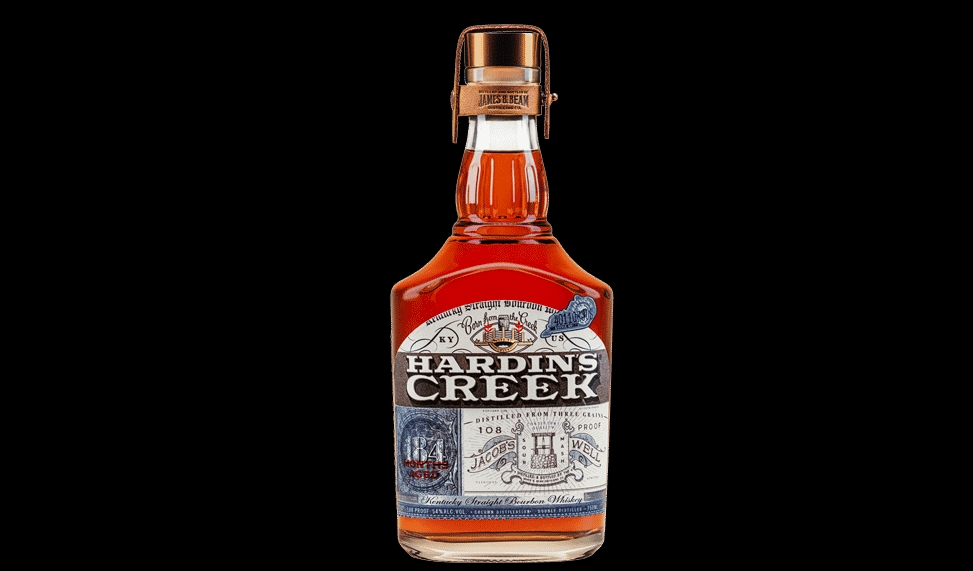 ABV: 54%
Average Price: $189
The Whisky:
This new expression from Jim Beam is about highlighting the beautiful high-end barrels from Beam's vast rickhouses. The whiskey in the bottle is a classic low-rye Beam that rested for 16 years and a 15-year-old high-rye bourbon. Once batched, that whiskey goes into the bottle as-is.
Tasting Notes:
Nose: The nose draws you in with a rich spice mix of woody cinnamon, soft nutmeg, almost bitter cloves, and dusty allspice with a hint of black licorice leading to a buttery caramel sauce with a flake of salt, twinge of vanilla oil, and whisper of cherry tobacco in an old cedar humidor.
Palate: The palate builds on that classic foundation with layers of old boot leather, hard sultanas, meaty dates, stewed plums, and rum-soaked Christmas cake with candied orange rinds and cherries.
Finish: The end soaks the raisins and candied fruit in maple syrup with a hint of sour cherry laced with ancho chili peppers and woody spices.
Bottom Line:
This is spectacular bourbon from the Beam team. If you're a lifelong Beam acolyte, then this is a must-have. If you simply want great and very classic bourbon on your bar cart, then this is also a must-buy.
Michter's Single Barrel Kentucky Straight Rye Whiskey 10 Years Old
ABV: 46.4%
Average Price: $260
The Whiskey:
2022's only Michter's 10-Year release was an instant classic. The whiskey is made from a corn-rich rye whiskey mash bill with a good dose of barley in there. The absolute best barrels are chosen — with some up to 15 years old — for this release. Then each of those barrels is individually bottled as-is with a hint of proofing water.
Tasting Notes:
Nose: Rich and lush toffee combines with soft marzipan on the nose as a dash of freshly cracked black pepper lead to cinnamon-laced apple cider and cherry-soaked cedar bark.
Palate: The palate is part Red Hot and part zesty orange marmalade with creamy vanilla pudding, sweet and spicy dried chili peppers with a hint of smoke and woodiness, and this fleeting whisper of celery salt.
Finish: The end dries out the almond with a vanilla cream tobacco, soft and sweet cedar, and dark chocolate orange vibe all balanced to damn near perfection.
Bottom Line:
This is one of those pours that never disappoints and somehow kind of wows no matter how many times you drink it. It's an amazing vibe. Overall, this is one of the best rye whiskey from Kentucky that money can buy. It'll also make the best Manhattan you'll ever have.
Old Carter Straight Bourbon Whiskey Very Small Batch 3-KY
ABV: 58%
Average Price: $180
The Whiskey:
Old Carter is a hidden-away bottler right off Whiskey Row in Louisville. It's still very insider. Their process is all about finding great barrels of whiskey, blending them, and bottling them for whiskey lovers in the know. In this case, that was a very small batch blend that yielded only 1,116 bottles.
Tasting Notes:
Nose: A thickness comes through on the nose with creamy vanilla and maple syrup vibe with a buttery underbelly accented by old corn husks, woody cinnamon, allspice, and lush nutmeg with a hint of hazelnut.
Palate: Thick salted caramel sauce vibes with a black-tea-soaked date feel as cinnamon syrup and smoldering orchard wood leads to a big mid-palate Kentucky hug.
Finish: That warmth fades quickly as hints of dried cranberry tobacco and cedar braids filled with wicker and sweetgrass end the sip on a dry note with a touch of floral honey lurking underneath it all.
Bottom Line:
Old Carter is the whiskey nerd's whiskey bottler right now. They're still so small that you'll need to email them and make an appointment to see their bottle shop in Louisville. All of that aside, they're sourcing and bottling some of the best barrels in the whiskey game right now, making this (and every other release that they do) and must-have for the true whiskey nerds out there.
Peerless Double Oak Kentucky Straight Rye Whiskey
ABV: 54.65%
Average Price: $149
The Whiskey:
This new expression from awards-darling Kentucky Peerless takes its success with Double Oak Bourbon and applies it to its phenomenal rye whiskey. The rye is a local sweet mash whiskey (made with 100% new batches of ingredients every time) and ages for around four years in new oak. Then the whiskey is re-barrelled into a new American oak barrel for a finish run. Once those barrels hit the right moment, they're batched and bottled.
Tasting Notes:
Nose: There are roasted chestnuts on the nose that leads to a deep sense of pitchy fresh firewood, sweet cinnamon bark, and dark burnt orange rinds with a light moment of vanilla-laced marzipan.
Palate: Crème brûlée leads to fresh oak staves, more cinnamon bark, and a rush of dry wild sagebrush next to orange pekoe tea leaves, a hint of raw brown sugar cubes, and a chewy tobacco spiciness layered into an old leather pouch.
Finish: That chewy tobacco drives the finish with a heady buzz from the ABVs (no burn though) as the sharp cinnamon, soft marzipan, and dark orange oils ebb and flow until the very end.
Bottom Line:
I've had this a few times now and it just keeps getting better and better with every tasting experience. This is Kentucky Peerless flexing hard with a rye whiskey that cannot be denied. It's an instant classic. Get some before it goes away for the rest of the year.
Old Charter Oak Spanish Oak Barrel Aged Kentucky Straight Bourbon Whiskey
ABV: 46%
Average Price: Coming Soon
The Whiskey:
Buffalo Trace's Old Charter Oak series is expanding with a Spanish Oak edition this month. The whiskey in the bottle is from the famed Mash Bill No. 1, which forms the base spirit for Old Charter, Eagle Rare, Stagg, Benchmark, Buffalo Trace Bourbon, and Taylor expressions. In this case, the whiskey in the bottle is completely aged in new Spanish oak barrels (bourbon laws only require "new oak" aging and do not specify an oak species) for around nine years before batching, proofing, and bottling completely as-is.
Tasting Notes:
Nose: The nose opens with a deep sense of dates, plums, and mild winter spice barks and berries next to rich bourbon vanilla buttercream, soft chewy tobacco, and a hint of tart cherry.
Palate: That tart cherry darkens on the palate toward a honeyed sweet biscuit with marmalade and leathery dried prunes next to a murky dark chocolate with salt and some dried lavender underneath it all.
Finish: The end softly lands on dark yet tart cherry chewing tobacco next to gentle woody spices, floral black tea leaves, and a moist sticky toffee pudding with a touch more of that honey sweetness.
Bottom Line:
This is just f*cking delicious. Bourbon completely aged in new Spanish oak might be my new favorite thing. Keep your eye out for this one, it's going to disappear quickly once it drops this spring.
Colonel E.H. Taylor 18 Year Marriage Straight Kentucky Bourbon Whiskey Bottled In Bond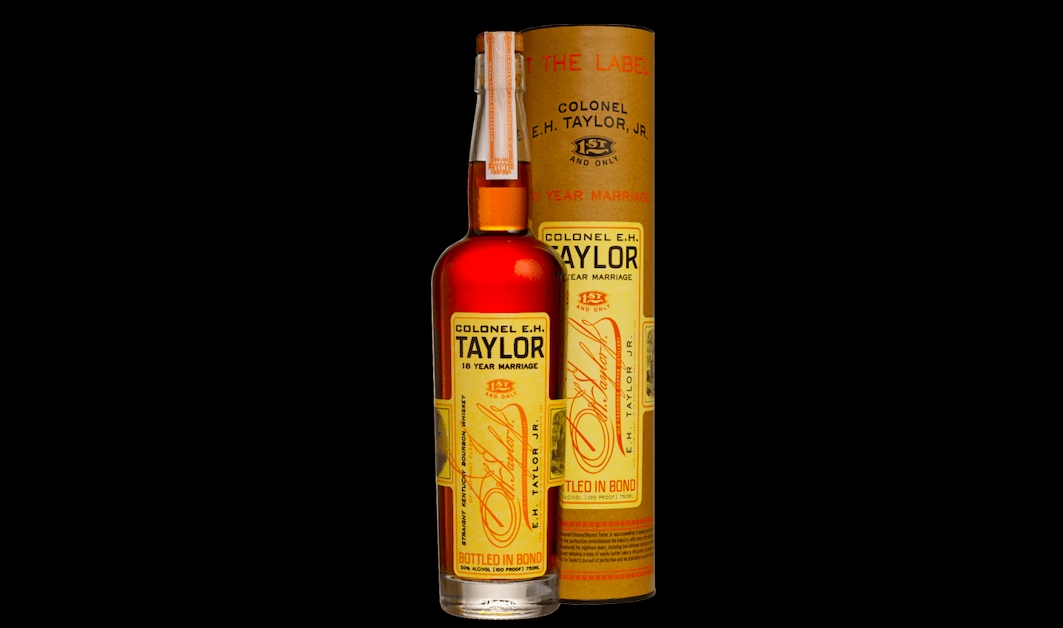 ABV: 50%
Average Price: $2,999
The Whiskey:
This is one of the most fleeting E.H. Taylor whiskeys ever bottled. The whiskey in the bottle is a three-whiskey blend of two different rye bourbon mash bills and one wheated bourbon mash. After those barrels hit at least 18 years old, they were blended, kissed with soft limestone water, and bottled as-is.
Tasting Notes:
Nose: Soft and moist vanilla white cake frosted with buttercream and drizzled with salted caramel draws you in on the nose with a twist of cinnamon bark, clove buds, and this fleeting echo of fresh spearmint.
Palate: The taste is pure velvet with subtle nuances of that soft white cake and caramel that leads toward cinnamon chewing tobacco, dark cherry cordial, dry Earl Grey leaves, and stewed prunes with a whisper of salted dark chocolate.
Finish: That cinnamon bark comes roaring back with a hint of cedar bark braided with wild sage next to more salted caramel Kentucky bourbon sweetness and a sharp spearmint finish.
Bottom Line:
This is the perfect example of a bottle of whiskey becoming almost untouchable price-wise because it is that good. This whiskey is seriously one of the best whiskeys released in the last decade. That makes it almost impossible to get but a testament to the types of pours that you can get at the Bourbon Classic. In fact, I'd argue that this being poured made the price of the event worth it.
Sazerac Kentucky Straight Rye Whiskey 18 Years Old (2022 BTAC)
ABV: 45%
Average Price: $2,899
The Whiskey:
This whiskey started its journey back in 2003 and 2004 when the original juice was distilled with Minnesota rye, Kentucky corn, and North Dakota barley. The hot juice was loaded into new white oak from Independent Stave from Missouri with a #4 char level (55 seconds) and left to rest in warehouses K, M, and P on the second, third, and fourth floors. Over nearly two decades, 74% of the whiskey was lost to the angels before proofing and bottling.
Tasting Notes:
Nose: This one opens with a pile of candied and burnt orange peels next to a rich lemon bread with plenty of rich vanilla and poppy next to sweet layers of molasses, old leather tobacco pouches, and an old set of lawn furniture that's spent too much time under and an old oak tree.
Palate: The palate swells with a deep molasses sweetness next to a dash of freshly cracked black pepper countered by musty cumin, dried red chili pepper flakes, and a whisper of fresh bay leaf that leads to singed wild sage, rye bread crusts covered in coriander seeds, and a touch of maple syrup cut butter with a hint of cinnamon.
Finish: The end slowly descends into a creamy mint chocolate chip tobacco vibe next to flaked cherry bark ready for a smoker and old oak leaves resting in dead sweetgrass.
Bottom Line:
Goddamn, this whiskey gets better with every tasting. If this went up against Michter's 10-year Rye, I honestly don't know which would win. It'd be a 15-round slugfest with a judge's decision at the end, they're both that close to perfection. This is plainly one of the best rye whiskeys money can buy.
Pappy Van Winkle's Family Reserve Kentucky Straight Bourbon Whiskey 15 Years Old (2022 Release)
ABV: 53.5%
Average Price: $2,899
The Whiskey:
This is where the "Pappy Van Winkle" line really gets kicking. The whiskey in this expression is pulled from barrels that are at least 15 years old. Once batched, the whiskey is just touched with water to bring it down to a sturdy 107-proof.
Tasting Notes:
Nose: The nose opens with freshly fried sourdough fritters dusted with ground almonds, sharp cinnamon, cloves, orange zest, burnt sugars, and maple frosting with a hint of old vanilla pods next to soft figs.
Palate: The palate leans into rich toffee with a sense of minced meat pies covered in powdered sugar frosting right next to sticky toffee pudding with salted caramel, orange zest, and tons of brown wintry spice countered by a moment of sour mulled red wine cut with dark maple syrup.
Finish: The end has a soft cedar vibe that leads to vanilla and dark cherry tobacco leaves and a hint of pine next to old white moss.
Bottom Line:
This was the best expression from the 2022 Pappy lineup, and it just keeps getting better. I'd argue that this might be the best Pappy in the last 5-ish years (though the 2020 Rye is a big contender for that title). All of that aside, this is the one Pappy to buy and drink right now. It's amazingly delicious bourbon.