Each week our staff of film and TV experts surveys the entertainment landscape to select the ten best new/newish movies available for you to stream at home. We put a lot of thought into our selections, and our debates on what to include and what not to include can sometimes get a little heated and feelings may get hurt, but so be it, this is an important service for you, our readers. With that said, here are our selections for this week.
10. (tie) Pamela, A Love Story (Netflix)
Pamela Anderson gets the full documentary treatment from Netflix. Which makes sense. Very few people have defined an entire era of sex appeal and beauty standards — for better or worse — than the Baywatch star did in the 1990s. This look at her life covers, well, all of that, as well as the infamous sex tape and various rock star marriages and her activism for animal rights. It's kind of a lot, really, which also makes sense. The woman has lived a big life, in a bunch of ways, and now she's telling the story in her own words.
10. (tie) Glass Onion: A Knives Out Mystery (Netflix)
Daniel Craig returns as Benoit Blanc with a whole new cast of potential murdermakers to relish. Dave Bautista as a scantily clad social media sensation is only one of the ensemble highlights, and the endless buffet of cameos can not be stopped, nor do the story's twists feel gratuitous or implausible. Instead, the film dances through mischief and swings bigger and better with a series of bewitching wrinkles and knots that will make you forgive the runtime. In fact, you'll barely notice the passage of time because this film is fun and cerebral and makes perfect sense when all is revealed. Also, one of the greatest TV murder detectives in history makes a (bittersweet) cameo, for crying out loud. Netflix really should have run with a longer theatrical window, but at least it's streaming for you now.
9. You People (Netflix)
Black-ish creator Kenya Barris makes his directorial debut in this movie that appears to star too many funny people. We've got Eddie Murphy and Jonah Hill (who plays one half of a couple completed by Lauren London) and Julia Louis-Dreyfus and Sam Jay to bring laughs. Also look for a hefty dose of Nia Long and David Duchovny, who plays a dad (bye bye, Fox Mulder and Hank Moody, who was a different kind of dad). The subject matter happens to be romance and cultural clashes, but fortunately, yes, there are many funny people here.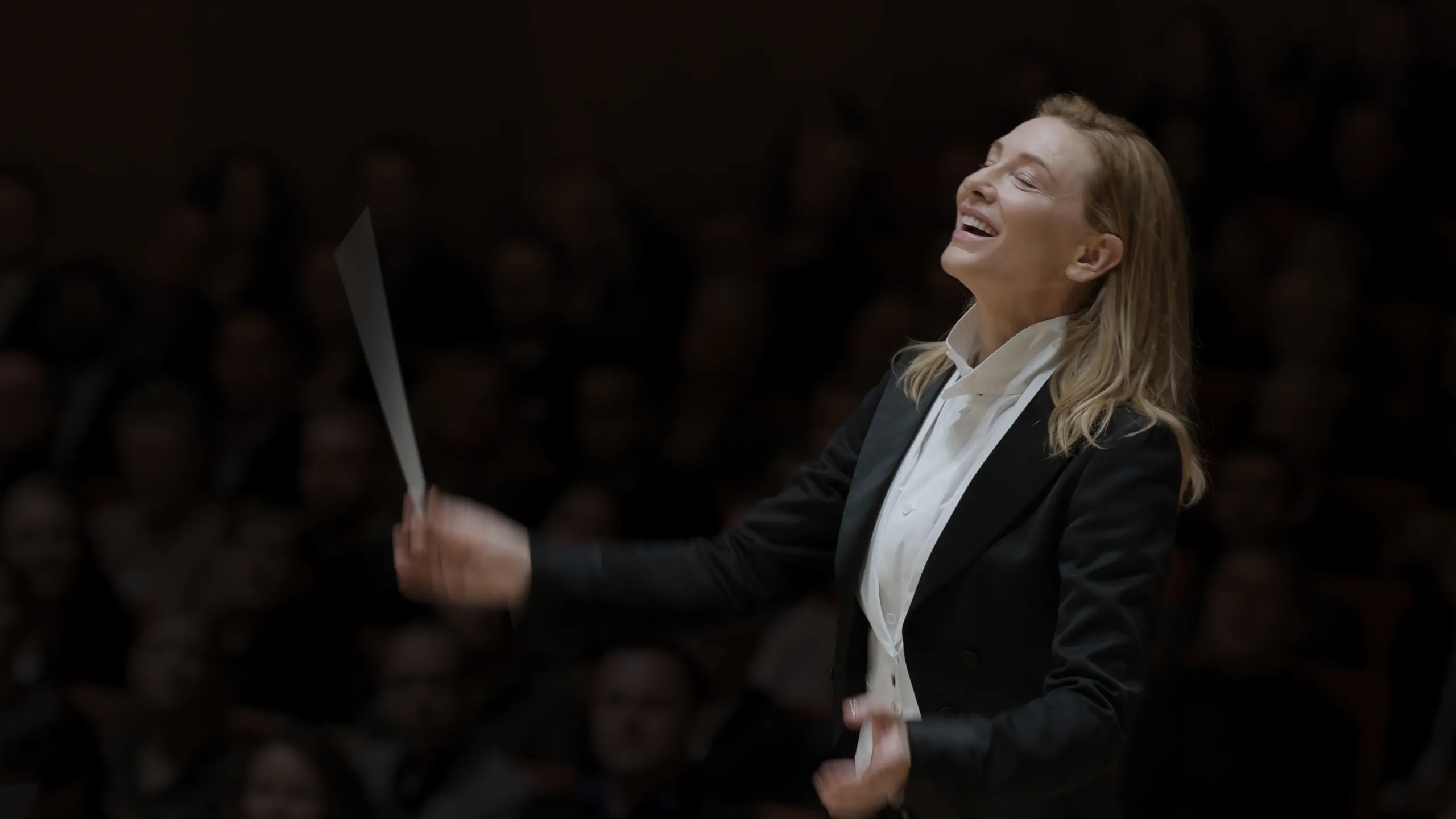 Tár is a performance piece for Cate Blanchett, which is great because Cate Blanchett always deserves a place to do stuff like that. Here, she plays composer Lydia Tár, a kind of mad genius who is a few days away from a huge symphony performance and dealing with everything around her falling apart. It's a psychological roller coaster and can be a heavy lift but if you want to see Cate Blanchett give it the full Cate Blanchett, buddy, Tár is the movie for you.
7. Your Place or Mine (Netflix)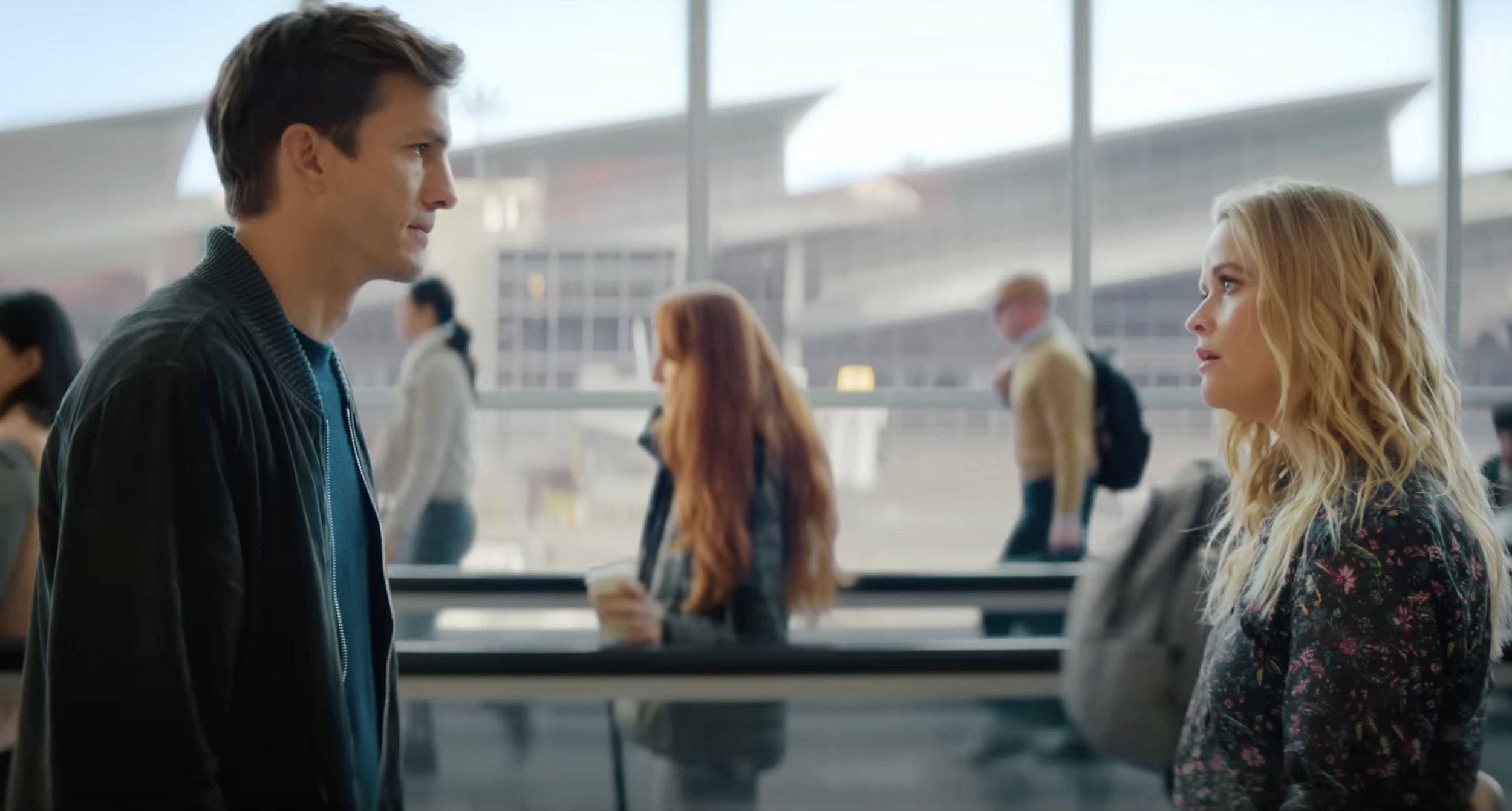 Ashton Kutcher and Reese Witherspoon play mismatched best friends — she loves the calm of California, he loves the chaos of New York — who swip-swap houses for a week for reasons that we could explain, but… you've seen a rom-com before. You know how this goes. The draw here is less the story than the star power, with a couple of our more charming faces shining bright. A solid watch for a quiet Valentine's.
6. Somebody I Used To Know (Amazon Prime)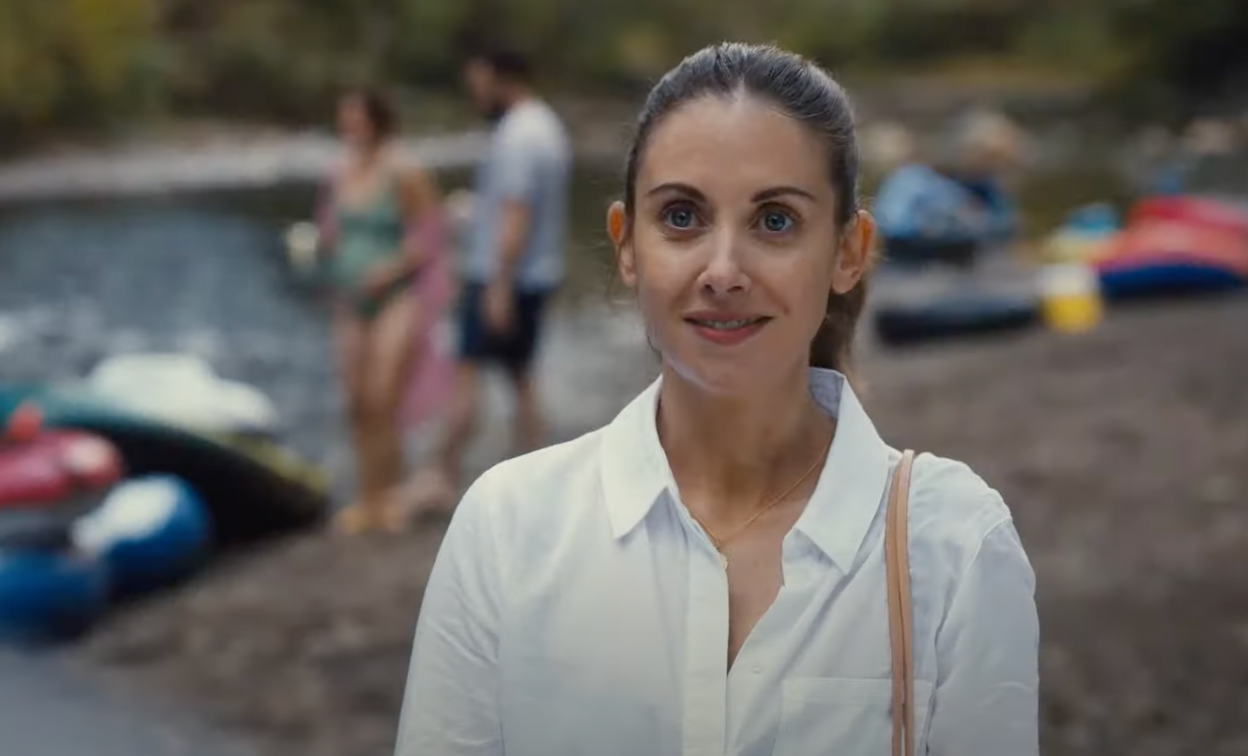 Dave Franco and wife Alison Brie already have one on-screen project in the books – the unsettling thriller The Rental that will likely turn you off Air BnB for good. For their follow-up, the couple takes on a different genre – swapping horror for comedy – and a different, but no less cringeworthy, topic. Brie plays Ally, a successful TV producer who's thrown a professional curveball and forced to seek solace in the one place she swore never to return: home. She reconnects with her ex Sean, rediscovers herself, and for a while, Somebody I Used to Know reads like a plot-by-numbers rom-com — until Sean's fiancé pops up and wedding festivities begin and a possible throuple forms? Come for the secondhand embarrassment-fueled laughs, stay for the surprising amount of heart.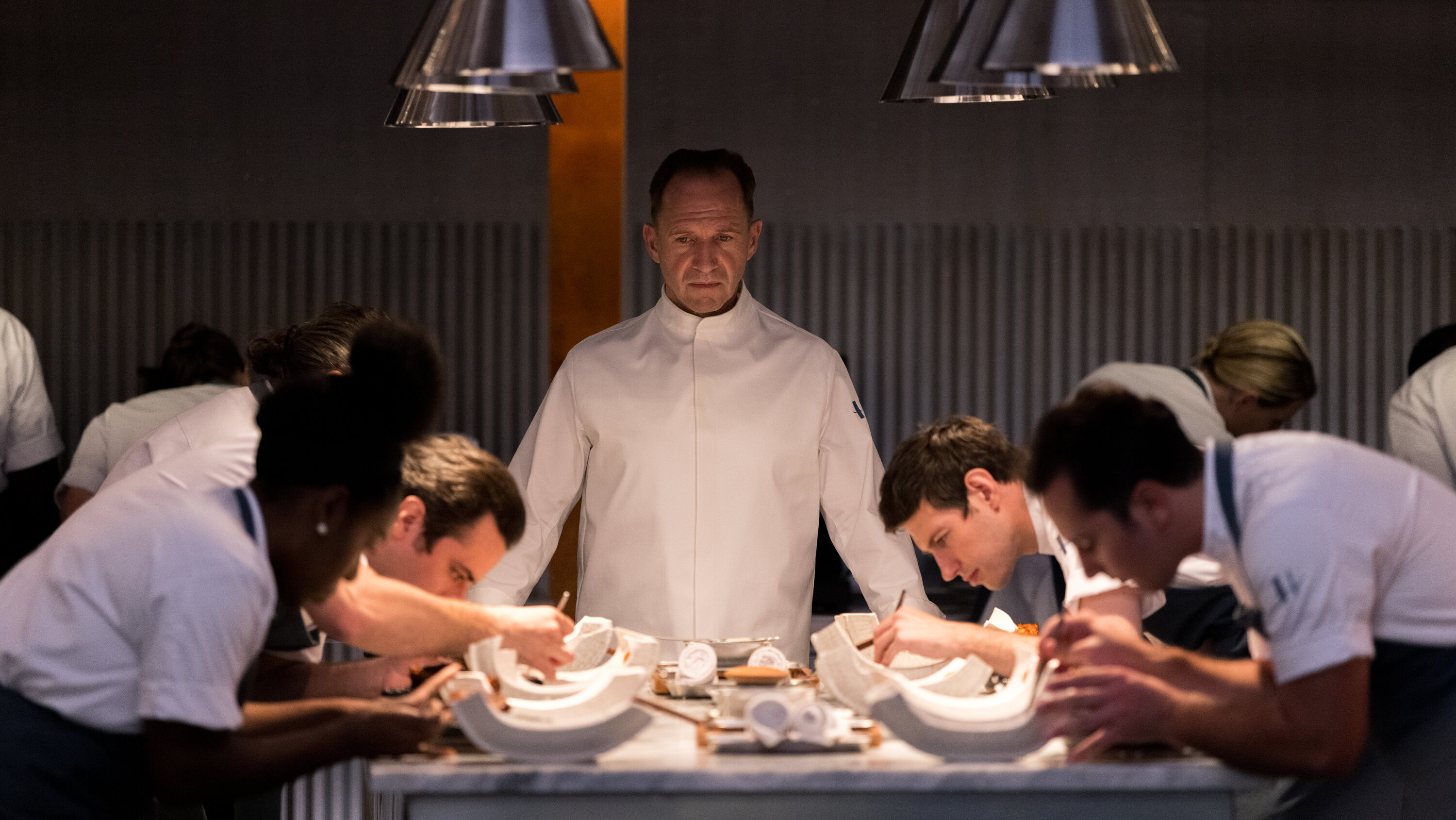 A horror-comedy set on an island where a fancy young couple has traveled to dine at a world-class restaurant led by a world-class chef who may have other things in store for them beyond your standard filets and Caesar salads. It's… weird. But also surprisingly fun. Ralph Fiennes and Anya Taylor-Joy and Nicholas Hoult are out there — apologies for this awful pun but it had to be done — making a meal of it all. In a good way. Definitely in a better way than their characters do. It's a good time. Just maybe don't start it before dinner.
4. Chris Rock: Selective Outrage (Netflix)
We ranked Rock's Tamborine at the top of our Best Stand-Up Specials on Netflix list, and he's back for more. This should also be quite an experiment. Selective Outrage will stream as Netflix's first live-streamed event at 10:00pm EST on release day. Anything could happen, as Rock already knows from hosting the Oscars. This set takes place in Maryland, and of course, you'll be able to stream this puppy after the fact if you can't make it live.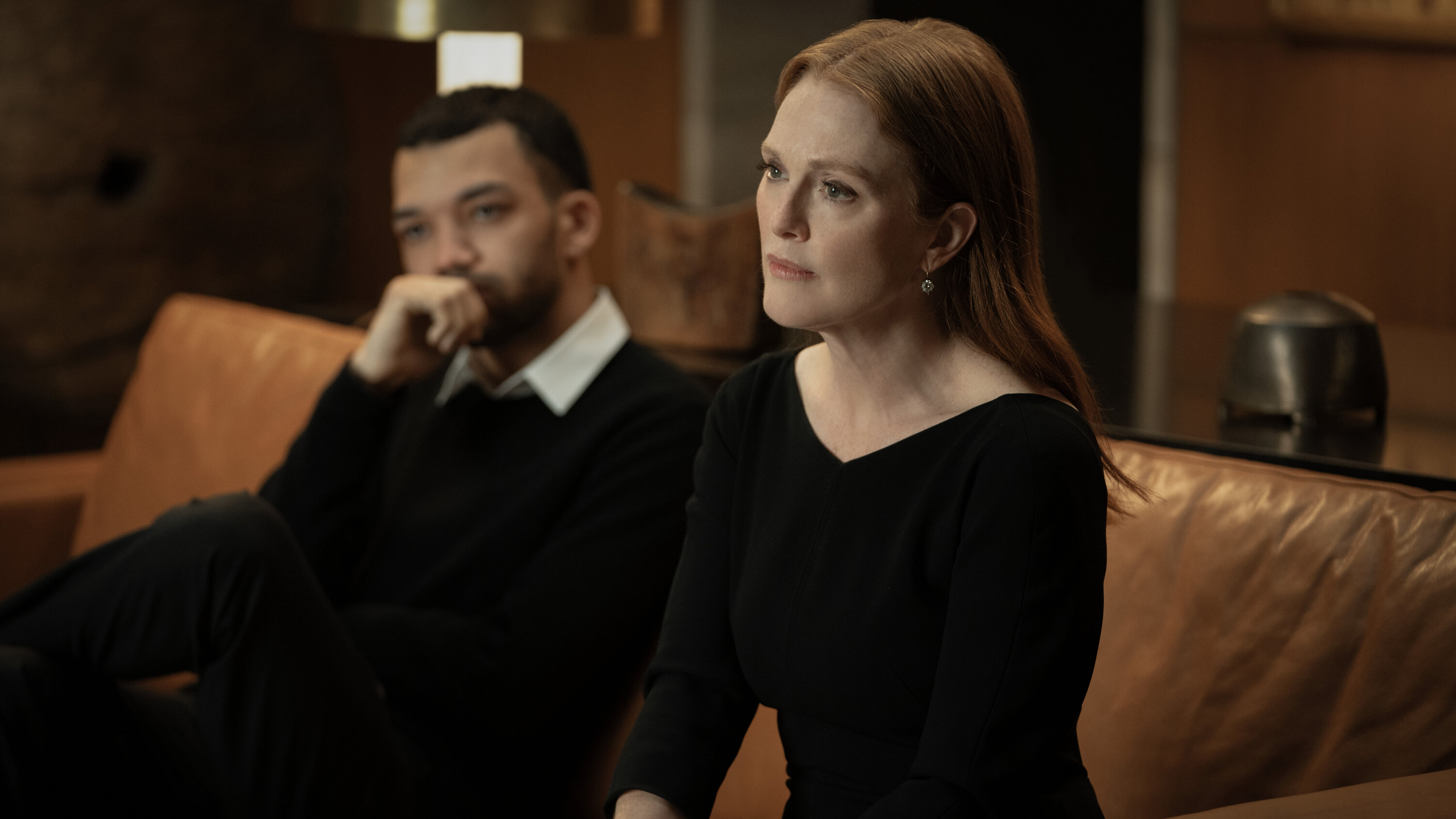 Lots going on here, all of it intriguing. We've got Julianne Moore and Sebastian Stan and John Lithgow all starring in what Apple describes as a twisty neo-noir thriller where a con artist takes on a slew of Manhattan billionaires. That's probably enough to get you excited, at least a little. You could do a lot worse, that's for sure. The world needs more Julianne Moore.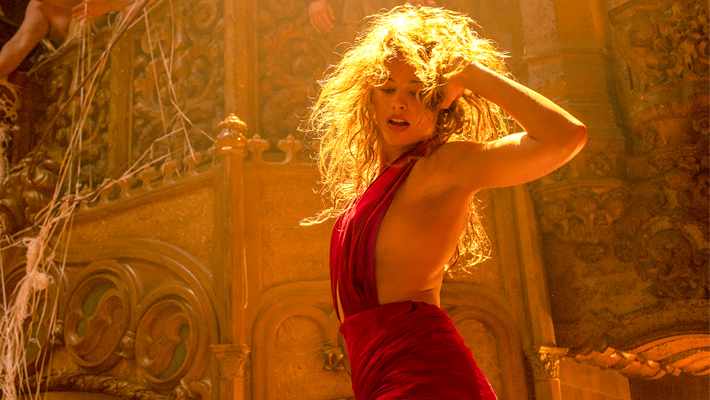 Babylon bombed at the box office, but someday, it will find the audience it deserves. That day could be today if you watch it on Paramount Plus. Which you should. Damien Chazelle's debauched chronicle of Hollywood's transition from silent films to talkies is the rare three-hour movie that's never boring. Babylon is full of glitz, glamor, cocaine, an S&M dungeon, and a pooping elephant. It's also got Margot Robbie fighting a snake — what more could you want?
Make it the love child of Chucky and the Terminator, drop it on audiences inundated by stories of automation and AI, and then make it fabulous. M3GAN lived up to the hype, dancing into the hearts of horror fans as the emotional support doll from hell. Now, as she sets her sights on VOD, we've been given a new promise: more carnage with an unrated version that's set to pull off more ears and carve up more yuppy scum. It's all we could have ever wanted short of a sequel that once again pits M3GAN against avenging aunt (and reigning Queen of elevated horror) Allison Williams.