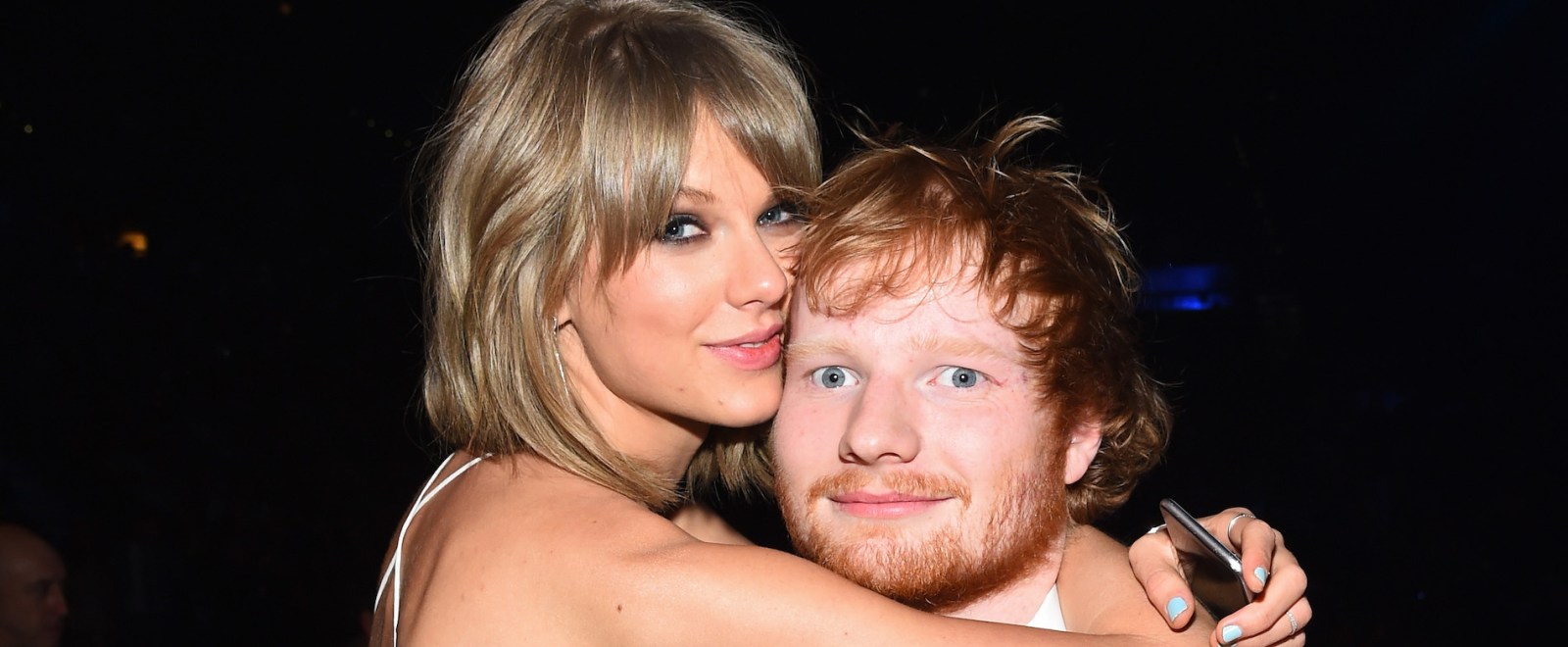 Ed Sheeran is revered as one of the best songwriters in the game. In fact, it is only recently that the "Shape Of You" singer was knocked out of the top spot of the most-streamed Spotify songs list.
Sheeran has found collaborative partners across genres, even some unlikely pairings, as well as a few beloved match-ups. But when it came time to begin working on his forthcoming album, – (aka Subtract), the musician revealed that despite being known for his openness to collaborating with fellow recording artists, there was one person who initially didn't feel comfortable working with.
In a touching post uploaded to Instagram, Sheeran admitted he was hesitant to work with Aaron Dessner, founding member of the rock band The National. The reason? Dessner's recent work with their mutual friend Taylor Swift on her 2020 albums Folklore and Evermore.
The post reads, "So in 2021, I got a message from Taylor Swift to link me up with Aaron Dessner. She thought he and I would make something great together. I have to be honest, I was a bit reticent to work with him that soon after folklore and evermore because I felt that was Taylor's thing, and they had both been done so perfectly."
Continuing, "But we met for dinner, chatted about life and music, and he promised to send me some instrumentals for me to write over whenever inspiration hit. As soon as I got them, I loved the whole overall vibe of it and knew that one day I would write to them, but at the time I was finishing up what I thought was Subtract, so would put them on the back burner for a bit."
Sheeran took it a step further, adding, "Then, as I said in my announcement post, a lot of things started happening in my personal life that I just felt the need to vent about on song and write diaristically about them. I had Aaron's instrumentals, so just started writing, and writing, and writing. He flew over to the UK, and we recorded it in a week by the seaside, and its just been the most incredible process, and an album I'm so bloody proud of."
He closed the post by thanking his collaborator, writing, "Thanks to Aaron and Jon for the insane amount of hard work and dedication you put into this project, and bringing out a side of me I had put on mute for so long. And of course, thanks to Swizzle [Taylor Swift], as always, you rock."
This post comes after Dessner shared with his followers on the platform that he and Sheeran recorded over 30 songs in just a week for the forthcoming project.
– is out 5/5 via Atlantic. Find more information here.
Ed Sheeran is a Warner Music artist. Uproxx is an independent subsidiary of Warner Music Group.