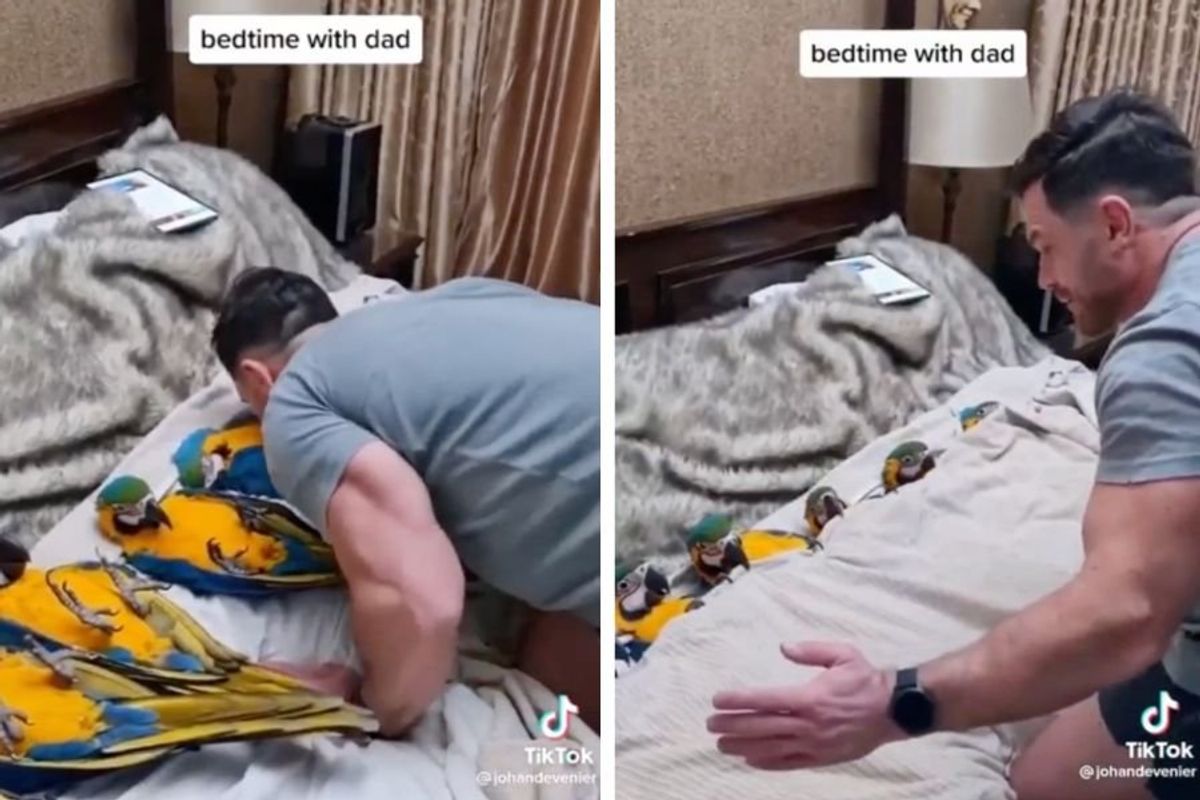 Parrots are unique animals with their bright colors and ability to mimic what people say. In fact, their impression of people is so accurate that if you're not looking at them while they make the noise, you just might think an actual person is talking. Usually, when people come into contact with a parrot, they're adults living in some sort of aviary or in a cage at someone's house.
Johan Devenier, a South African man, has been raising six blue and gold macaws since birth and it's certainly a sight to see. The parrot dad has a TikTok page where he shares his journey of raising his feathered babies…and a fox. It's certainly the place to go if you need a little sunshine added to your day.
In a video compilation posted to Reddit, viewers get to watch as Devenier raises the birds and starts them on a bedtime routine. And yes, the routine is as cute as it sounds. The only thing that could make it any cuter is if they were wearing tiny bird pajamas, but alas, I don't think there's a huge market for parrot PJs.
---
The video clip starts off with the birds looking small and pink with light peach fuzz covering their featherless bodies as he kisses at the air above them. Before you know it, the birds are much bigger and starting to get a bit of color on their wings. They lay in bed awaiting kisses on their beaks. In each clip, the birds are bigger and brighter, but it's the same cute routine—kisses on beaks before he tucks them into bed.
Devenier appears to enjoy loving on his macaw babies and they seem to love him right back. They tolerate all of his affection and wait patiently for their bedtime story after being tucked in.
The entire video is ridiculously cute. Check it out below.