The best new hip-hop this week includes albums, videos, and songs from Dreamville, Masego, Slowthai, and more.
After what seemed to be a slow couple of months to start the year, things really picked up last week with releases from the likes of ALLBLACK, Don Toliver, Key Glock, Logic, Payroll Giovanni, and more. That momentum continued this week as Young Nudy dropped Gumbo, Don Toliver added four new songs to Love Sick, and Nas, Joey Badass, J. Cole, and Nicki Minaj all released new songs. But the new music didn't stop there; check out more below.
Here is the best of hip-hop this week ending March 3, 2023.
Albums/EPs/Mixtapes
Che Noir X Big Ghost Ltd. — Now Or Never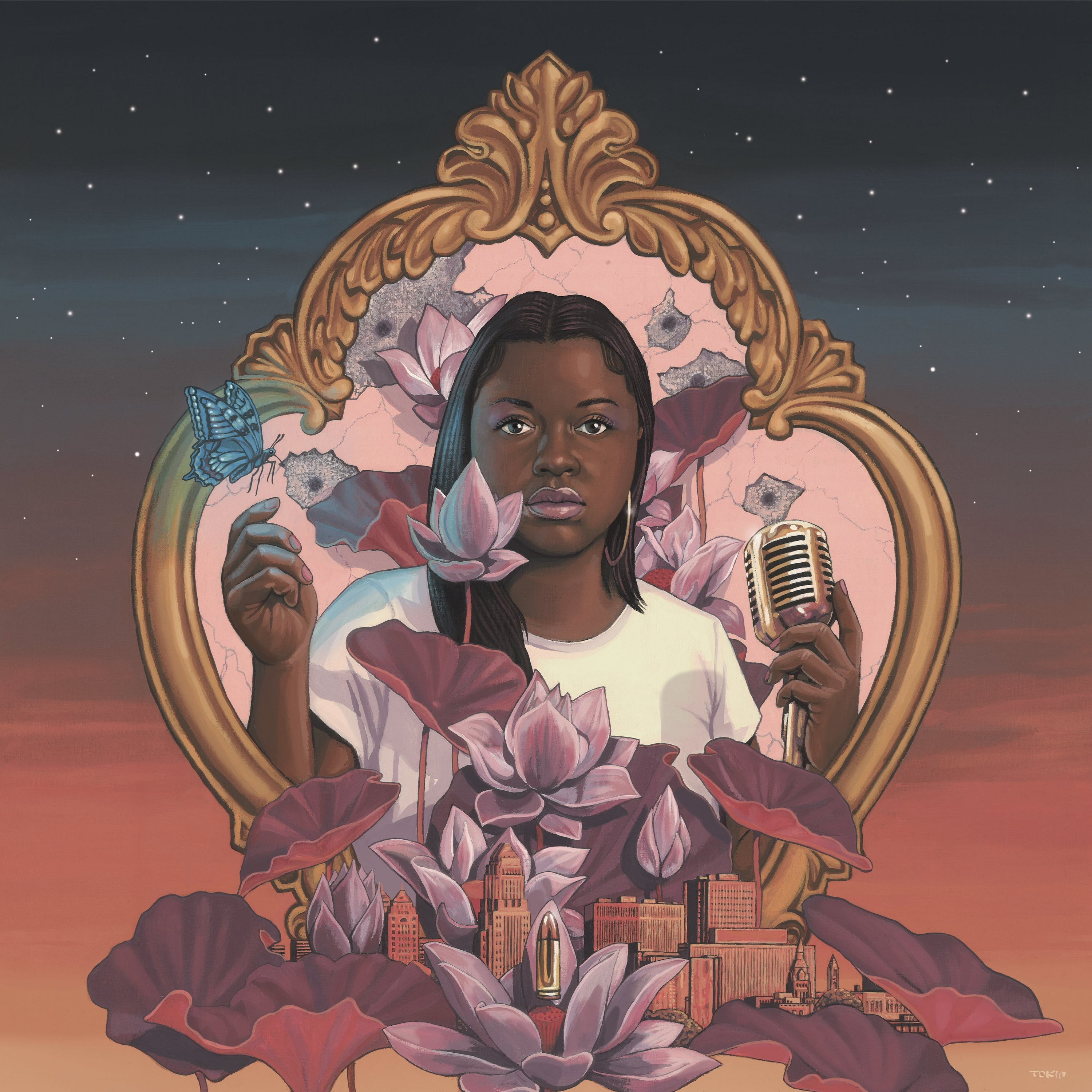 I'll always have a soft spot for this Buffalo-bred rapper, whose self-sufficient style has been a charming inspiration for the past few years. Her latest project is actually one of several produced by Big Ghost this week, but her unique point of view has always been the most interesting of the producer's street-centric collaborators.
De La Soul — Stakes Is High
I know, I know! This isn't "new" in the classic sense of the term. But the pioneering hip-hop trio's catalog will certainly be new for thousands of fans who haven't had access to it until now. And while the "best" of their releases varies depending on who you ask, there is perhaps no more influential work among them than Stakes Is High. So much of hip-hop owes a debt to this one album. If you only check out one this weekend, let this be it.
Dreamville — Creed III: The Soundtrack
The trend of rap record labels taking over the production of heavily anticipated film soundtracks has generated some truly great collections, from the Black Panther soundtrack helmed by Top Dawg Entertainment to the 88rising-led soundtrack for Shang-Chi. Now, J. Cole's squad gets in on the action, taking the baton from Mike Will Made-It (who produced the Creed II album) and the results are typically strong.
Kenny Mason — 3
The West Atlanta rapper's one-of-a-kind style continues to set him apart from many of his fellow ATLiens. Influenced as much by the music of alternative rock bands like My Chemical Romance and The Smashing Pumpkins as by Future and Outkast, he offers a unique blend of genres that mashes up grunge and hardcore hip-hop into an aggro-emo gumbo that makes Kenny the bridge between sections of that Hot Topic T-shirt wall.
Masego — Masego
Coolly combining rap, soul, and jazz on his last projects, Masego returns from a multi-year break with a self-titled collection that is one of hip-hop's most anticipated projects of this year.
Macklemore — Ben
Say what you want about Macklemore, he's always been a solid rapper and a really earnest follower of hip-hop. He may have made some public missteps, but he's always taken ownership of them. That tradition continues on his latest, most personal album yet.
Slowthai — Ugly
More thrashy but emotionally vulnerable grime-punk from one of the UK's most compelling voices.
Young Nudy — Gumbo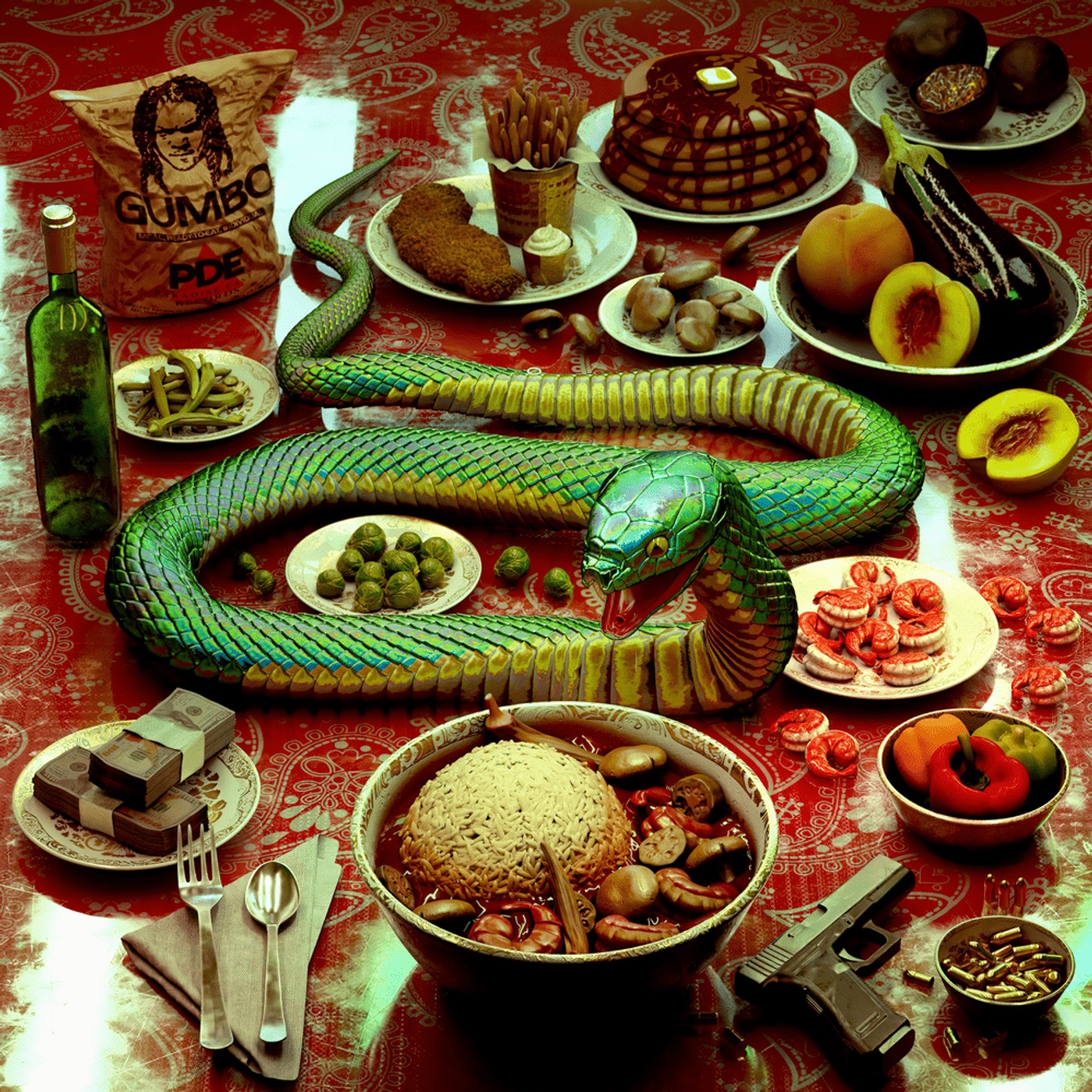 Speaking of gumbo… 21 Savage's cousin makes another stunning comeback full of weird, off-kilter production and brusque, unapologetic street rhymes.
Singles/Videos
Big Boss Vette — "Pretty Girls Walk (Remix)" Feat. Coi Leray
St. Louis, stand up! Big Boss Vette has been slowly building up her audience with brash, braggartly raps and thumping production that has found a following in the "bad bitch" niche. Employing one of rap's it-girls in Coi Leray should vastly accelerate the process.
Cousin Stizz — "The Fan"
The Massachusetts rapper taps Snapz, Dilip & Berg for a ghostly instrumental in the first single from his upcoming project Game Ain't Based On Sympathy.
Finesse2Tymes — "How to Act"
The Memphis rapper drops a fun party anthem with a thematically consistent video depicting one hell of a house party.
Larry June & The Alchemist — "89 Earthquake"
More laid-back luxury from Good Job Larry, whose Frigidaire cold flow is perfectly complemented by a signature production from Alan The Chemist. Their collab project, The Great Escape, drops on March 31 — we can't wait.
Maiya The Don — "Dusties"
Say what you want about the modern trend of carefree Black girl rap, but it's hard for me not to enjoy rappers like Brooklyn's Maiya The Don dismissing and discounting the "Dusties" in their lives while sampling the hits of my youth (in this case, 50 Cent and Lil Kim's "Magic Stick").
Mike Dimes — "Heavy Metal"
Mike Dimes has been getting more and more attention lately, and tracks like the rumbling "Heavy Metal" certainly show the San Antonio rapper is intent on making it worth fans' while.
Some artists covered here are Warner Music artists. Uproxx is an independent subsidiary of Warner Music Group.