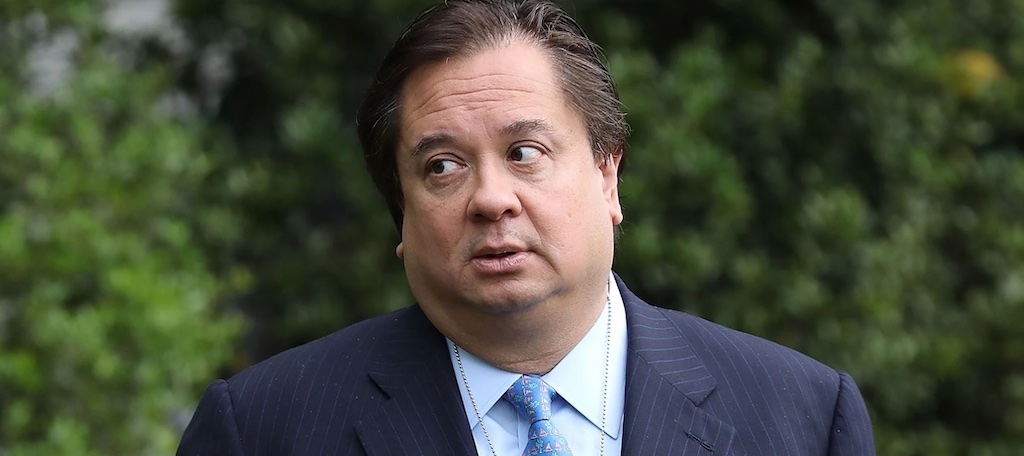 Are Kellyanne and George Conway getting divorced? That's what Page Six has reported. The longtime couple, who've been married for 22 years, don't exactly see eye-to-eye on former president Donald Trump. To make things worse, Trump happened to be Kellyanne's boss. Trump himself gloated over the news, congratulating Kellyanne for being rid of an "extremely unattractive loser." Thing is, George isn't terrible at social media, and he knew how to respond.
"Looking forward to seeing you in New York at E. Jean's trial next month!" Conway wrote, alluding to one of Trump's many legal woes. Conway posted the words not on Twitter but on Trump's own rinky-dink social media service, where he apparently has an account. "Hugs and kisses," he added, alongside some heart emojis.
Trump has long publicly bashed George, despite her being married to one of his closest cronies. George has never been afraid to return fire, but of course he isn't: After all, he co-founded The Lincoln Project, a gang of quisling Republicans who made it their solemn duty to ensure Trump not win re-election in 2020. They're still at it, as the big guy still wants his old job back.
The Conways have reportedly "lawyered up" over the alleged looming split, which Conway's Truth Social post doesn't technically confirm is on the level.
(Via The Daily Beast)