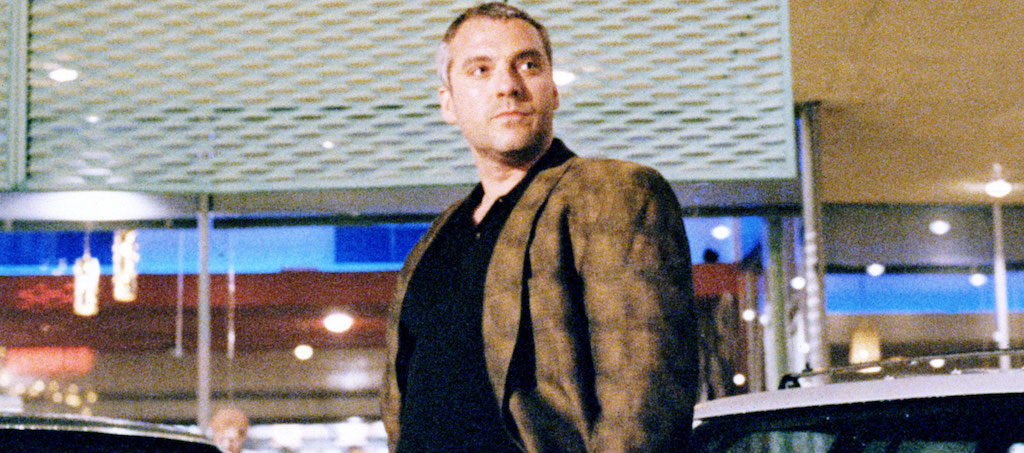 Tom Sizemore, the brilliant but troubled character actor who was a staple of Hollywood cinema in the '90s and early aughts, passed away on Friday after suffering a stroke caused by an aneurysm. He had been in a coma since February 18 and had been kept alive on life support. He was 61.
A go-to tough guy type who played characters on both sides of the law, Sizemore began his film career in the late '80s, in his late 20s, appearing in small roles in movies like Oliver Stone's Born in the Fourth of July. Sizemore would reunite with Stone five years later, as the loose cannon detective in Natural Born Killers. Even with brief screen time, he knew how to make an impression. In his brief appearance in 1991's Point Break, he makes a meal out of chewing out Keanu Reeves' undercover agent Johnny Utah.
If you went to the movies in the mid-to-late '90s, it was all but impossible to avoid Sizemore. His wild, unpredictable work was a highlight of movies like Passenger 57, True Romance, Strange Days, Devil in a Blue Dress, and many more.
At the peak of his career, Sizemore worked with the best: Steven Spielberg (Saving Private Ryan), Martin Scorsese (Bringing Out the Dead), Ridley Scott (Black Hawk Down). Michael Mann cast him in his crime epic Heat, in which he held his own as part of the gang of thieves led by Robert De Niro's Neil McCauley, contributing one of screen history's great ice cold stares. Mann later cast him as the lead in TV's Robbery Homicide Division, which lasted one season starting in 2002.
Throughout his career, Sizemore struggled with serious drug problems, using heroin, crystal meth, methamphetamines, and cocaine. He told Larry King in a 2010 interview that he'd been sober from 1997 through 2002. At the time, he said he'd been clean for nearly a year. He was in an out of rehab and placed on probation for drug possession. He later served jail time violating said probation.
Sizemore had other issues as well. In 2003, he was convicted of physically abusing Heidi Fleiss, the notorious Hollywood madam of an upscale prostitution ring who was also his girlfriend. He served eight months in prison. In 2003, he was accused of sexually assaulting an 11-year-old, which he denied. Those accusations resurfaced in 2017. He again denied them.
As these stories broke, Sizemore's career faltered, and he found himself going from working with the best of the best to low-rent fare made on the outskirts of the film industry. He occasionally slipped back into the mainstream. He had a plum role in the Liam Neeson-starring Mark Felt: The Man Who Brought Down the White House. TV was more welcoming, with stints on Entourage, It's Always Sunny in Philadelphia, Hawaii 5-0, Law & Order: Special Victim's Unit, Lucifer, and Shooter, on which he was a recurring cast member. David Lynch gave him a moving role on Twin Peaks: The Return, as a shady corporate type who finds redemption with Kyle MacLachlan's sympathetic Dougie Jones.
Sizemore was a complicated figure, singularly talented yet deeply troubled. After his passing, he was honored by others in the industry.
In 2015 Sizemore read Bagosian's part at a table reading for Gems. He improvised with the actor next to him (despite them not being in the scene), sometimes making up new plot details… it made an entirely predictable experience unpredictable. RIP pic.twitter.com/4AGaE6rF71

— SAFDIE (@JOSH_BENNY) March 4, 2023
https://twitter.com/WendellPierce/status/1630707877512871936as
This is the Tom I choose to remember. So young & full of dreams. He wanted to be DeNiro. I said, but why? You're already Richard Burton. In many ways, he was. pic.twitter.com/hPDk1YsJ6O

— Dana Delany (@DanaDelany) March 4, 2023
Am saddened to hear of Tom Sizemore's end of life – his family has my prayers – Tom and I were friends I knew of his suffering & his struggle with Addition – he was a terrific talent – Many families suffer from the heartbreak and tragedy of this disease and we do not do enough!! pic.twitter.com/camJPXp8AZ

— Robert Davi (@RobertJohnDavi) February 28, 2023
Some remembered his storied '90s and early aughts run, when he seemed to be in every four movies.
For at least a decade Tom Sizemore was an instant weirdness/quality elevator for whatever he was in. Without question one of the most reliable, welcomed faces at the movies. Damn pic.twitter.com/x8OTSTGvAo

— Patrick Monahan (@pattymo) March 4, 2023
Others shared their favorite moments from his career.
"For me…the action is the juice." Saddened to hear the great Tom Sizemore has passed. A wonderful actor who was always standout in every role he played. I loved watching him. Rest easy pic.twitter.com/n1nouUkQ7q

— Daniel Mays (@DanielMays9) March 4, 2023
Very sad to hear the news about TOM SIZEMORE.

Before his troubles he was one of the most exciting young actors on the planet, starring in HEAT, NATURAL BORN KILLERS, ENEMY OF THE STATE and BRINGING OUT THE DEAD.

This scene in SAVING PRIVATE RYAN shows the raw intensity he had. pic.twitter.com/Nb02rne2fM

— James Leighton (@JamesL1927) February 28, 2023
(Via NYT)