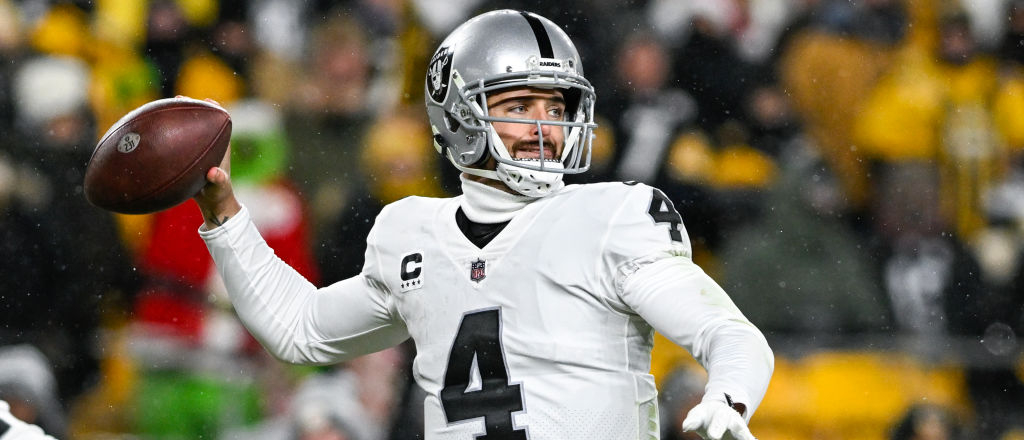 In an offseason that could see some significant quarterback moves made by a number of teams, the New Orleans Saints have become the first team to land a new star signal-caller, as reports emerged on Monday morning they were signing former Raiders quarterback Derek Carr to a 4-year deal.
The #Saints are giving their new QB Derek Carr a 4-year deal, source said. With a big QB number coming, they'll make it work with their cap situation.

— Ian Rapoport (@RapSheet) March 6, 2023
Carr confirmed the deal shortly after on Twitter.
Who dat pic.twitter.com/DIY8gBGuGu

— Derek Carr (@derekcarrqb) March 6, 2023
The reporting on the deal also led to some funny confusion, as Mike Garafolo had the first of the news but said the Saints were signing David Carr, Derek's brother who was the former No. 1 overall pick of the Texans and is now an NFL Network analyst, leading to the elder Carr having some fun with it.
The #Saints are closing in on a deal with QB David Carr, sources tell me and @RapSheet. After nine seasons with the #Raiders, the four-time Pro Bowl selection is headed to New Orleans.

The first QB domino is about to fall and one NFC South team has its starter. pic.twitter.com/nuLSAhncLQ

— Mike Garafolo (@MikeGarafolo) March 6, 2023
With the Carr signing, the Saints will continue their streak of avoiding using a first round pick on a QB, as they have not done so since picking Archie Manning in 1971. They will hope Carr will bring them the steady production they've been unable to find since Drew Brees' retirement, as Carr has been an ironman of sorts since coming into the league, starting at least 15 games in each season as a pro. Carr will certainly be an upgrade over their recent situation with Jameis Winston, Andy Dalton, and Taysom Hill, but how much of a step forward they take remains to be seen, as Carr has always been productive but also prone to turnovers and poor decision-making at inopportune times.
That said, in an NFC South division with a total void at the top with Tom Brady's retirement, the Saints will be in position to take up that mantle pending the moves of the Panthers, Falcons, and Bucs after a year where all four teams fell short of a .500 record. Now all of the attention shifts to Aaron Rodgers' situation in Green Bay and Lamar Jackson's situation in Baltimore, with teams like the Jets and Falcons in pursuit of both, as teams will hope to see those quarterbacks have their futures decided before the Draft.