Succession isn't the only acclaimed HBO show that's ending this year. Bill Hader has revealed that the fourth season of his hitman comedy Barry will also be its final season. HBO also released a teaser trailer for season four, which premieres on April 16th. "So help me God, if I get out of here, I'm coming for you," Barry, who is in prison, says on the phone while covered in bruises and bandages. If NoHo Hank dies, I'm coming for you, Bill Hader.
"It was very much in the writing and the storytelling," Hader told Variety. "I mean, a lot of people after last season were like, 'Why are you doing another season? It should have just ended.' But to me, there are still so many questions with the other characters, and with Barry — and there's so many things unsaid." He teased that season four will be "structurally radical in some ways, but it made sense for what I think the characters needed to go through, and what I think the whole show is always kind of headed towards."
Hader was also asked whether he thinks it's possible for frequent murderer Barry Berkman to be redeemed. "I mean, we asked ourselves that up to the ending," he said. "Me and the writers, we would talk about it. I don't know. I'm interested to see what people think about how it concludes. I don't think he's given up."
You can see the season four poster below.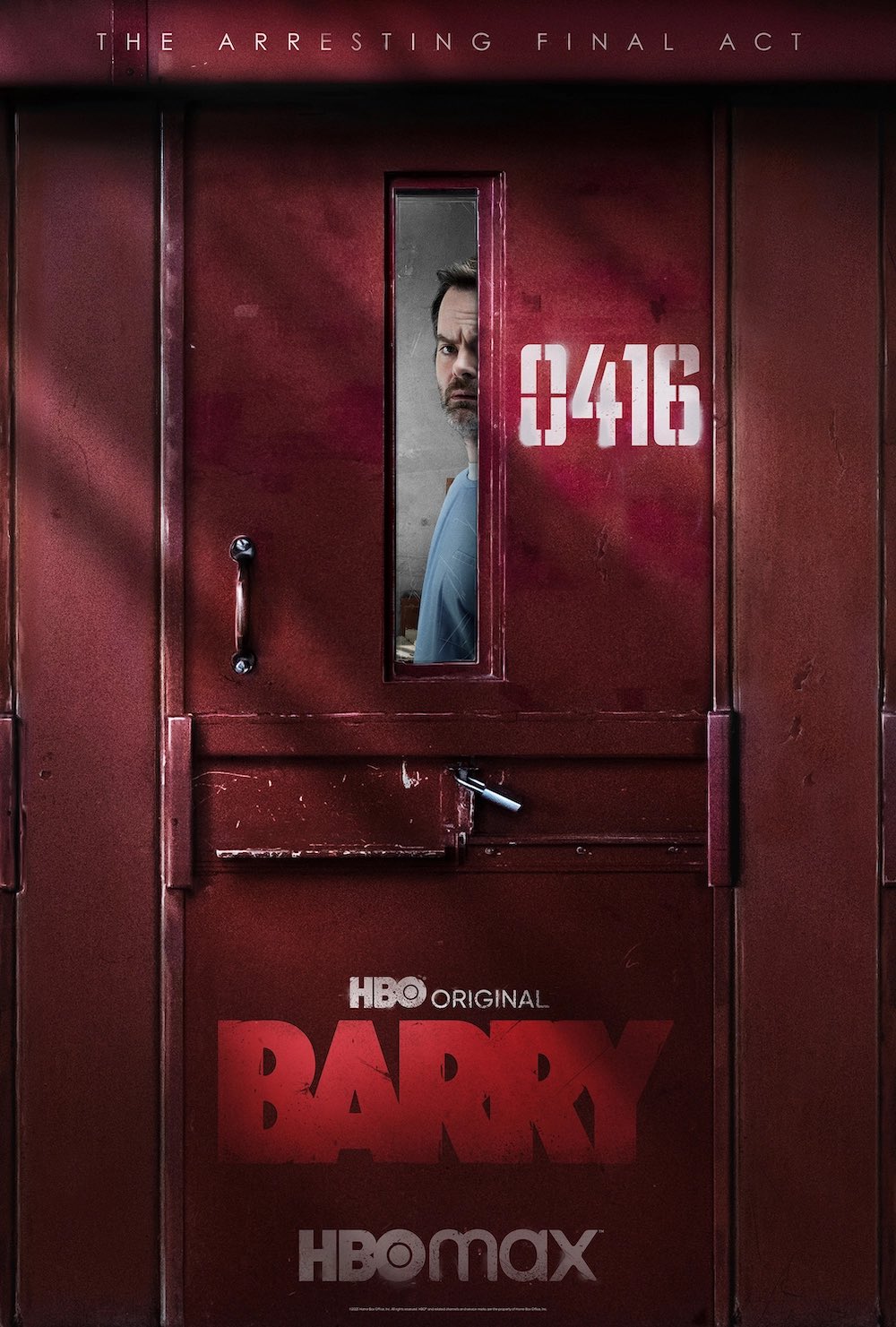 (Via Variety)