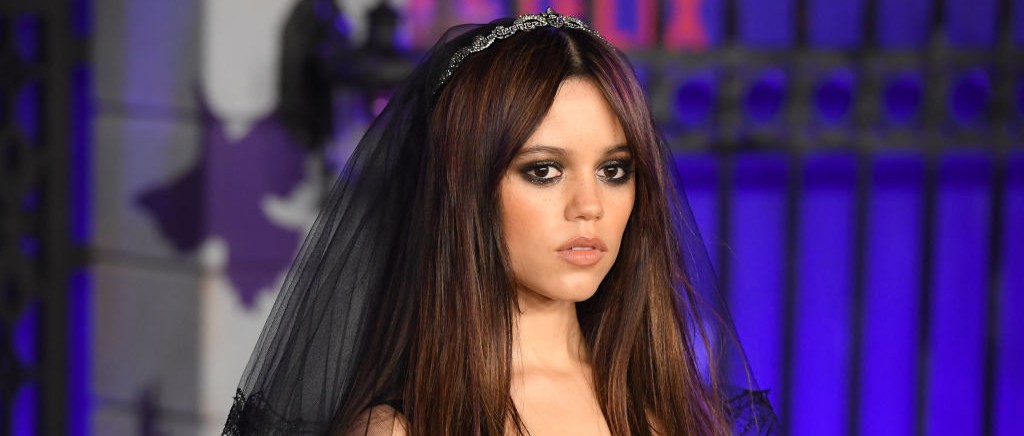 Jenna Ortega might be leaning into the whole "weirdo with a morbid personality" thing thanks to Wednesday Addams, but it seems like she has bigger plans for the character. After becoming a beloved Gen Z icon, Wednesday (the show and the character) is a huge hit for Netflix, though Ortega has opened up about how difficult it was for her to really get the feel for where the show, and her character, were headed.
Ortega was a guest on Dax Shepard's Armchair Expert Podcast when she discussed the process of figuring out who Wednesday would really be, which took some time. "When I first signed on, I didn't have all of the scripts, and I thought it was going to be a lot darker," Ortega began, explaining that she was unsure of if the series would be geared more towards kids or more mature audiences. Shepard then asked how hard it was to balance out the juxtaposing of those dramatic scenes with, say, a gothic dance party. Ortega admitted it was difficult the way the character was written, via Indiewire:
"I don't think I've ever had to put my foot down on a set the way I had to on Wednesday. It's so easy to fall into that category, especially in this type of show. Everything that she does, everything that I had to play, did not make sense for her character at all. Her being in a love triangle made no sense. There was a line about a dress she has to wear for a school dance and she said, 'Oh my god I love, it, ugh, I can't believe I said that, I literally hate myself.' And I had to go, 'No."
Ortega then explained that it was hard for her to grapple with some of Wednesday's storylines, which inspired her to re-write scenes:
"There [were] times on that set where I even became like, unprofessional in a sense, I just started changing lines. The script supervisor thought that I was going with something and I would have to sit down with the writers and they would be like, 'wait, what happened with the scene?' And I would have to go through and explain why I couldn't do certain things …. You can't lead the story and have no emotional arc, because it's boring and nobody likes you. When you are little and say very morbid, offensive stuff, it's funny and endearing. But then you become a teenager and it's nasty and you know it. There's less of an excuse."
Even though Ortega didn't agree with some dialogue, she was still able to bring the show a massive fan base, which proves that her perspective as the lead is pretty valuable and pays off! Hopefully get some sort of writing credit for season two, though she later said that she prefers film. So maybe an Addams Family Values remake is in the cards.