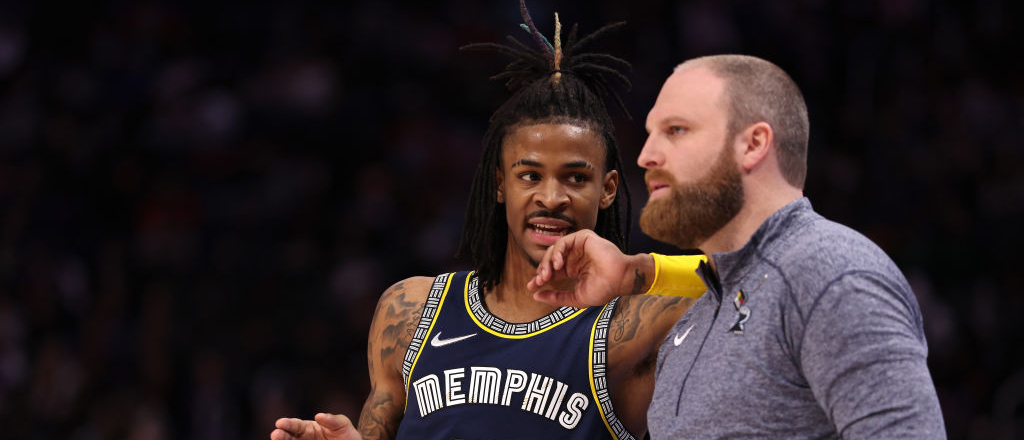 Ja Morant has been away from the Grizzlies since Saturday when he went on Instagram Live in the early hours of the morning from a nightclub in Colorado and flashed a gun to the camera.
That led to investigations into the incident from the NBA (which is still ongoing) and Colorado police, who found no criminal wrongdoing and announced Morant would not face any charges on Wednesday. However, while the league continues to look into the matter to determine if the pistol was Morant's and whether he had it on the team plane or at an NBA venue, which could lead to a longer suspension, the Grizzlies announced Morant will not remain away from the team for at least four more games.
After dropping both games in L.A. without Morant, Memphis will now face Golden State, Dallas, Dallas (again), and Miami without their star guard, making the task of holding onto the 3-seed in the West over the red-hot Phoenix Suns all the more difficult. While that is the short-term hurdle for the Grizzlies, they are much more concerned long-term with ensuring the face of the franchise is in a good place on and off the floor to be able to lead them. For now, Morant is seeking help and trying to get on the right path off the floor so he can keep himself and the young Grizzlies on an upward trajectory.