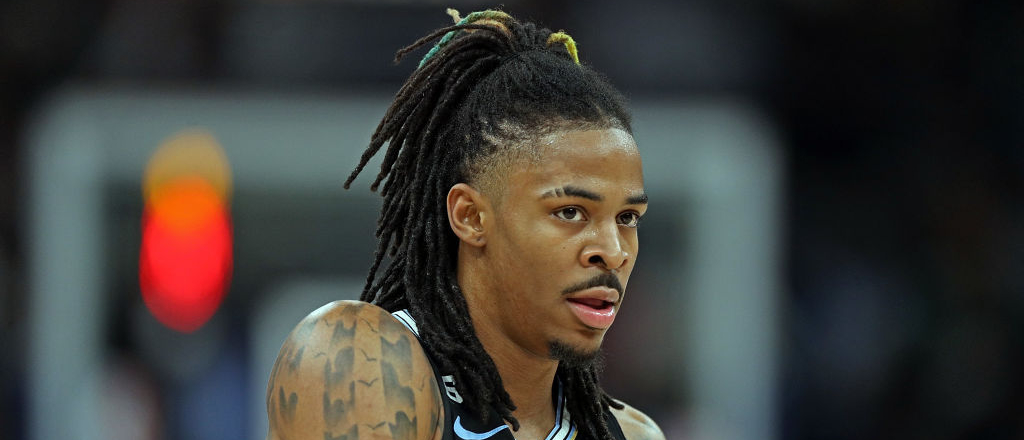 Ja Morant is currently not with the Grizzlies as he looks to get his off court life situated and in order after a string on alleged incidents, culminating in the young star guard going on Instagram Live from a Denver-area nightclub and flashing a gun.
In the aftermath, Morant was suspended (without using the word suspended) by the Grizzlies for at least their two games in L.A., but likely more. The indefinite part of the absence was in part due to a pair of investigations into Morant. One that is still ongoing is the league's investigation, as they look to determine whose gun it was and whether Morant had it on the team plane or at an NBA venue, which would violate the CBA and could lead to a lengthy suspension.
The other was by Glendale, Colorado police, who were looking into whether Morant violated any laws by possessing the gun in the nightclub, as there is a law against possession of a firearm while under the influence of alcohol. Ultimately, the investigation didn't turn up any evidence of legal wrongdoing by Morant, as police announced Wednesday there would be no charges filed against the star.
That is obviously good news for Morant, and clears one hurdle towards his eventual return. The NBA's investigation will be more thorough in that they will want to look into far more than just what happened at the nightclub. In the meantime, Morant remains away from the team and is trying to get himself back on track off the court for his rapid trajectory as one of the faces of the league, which would be in jeopardy if he were not to straighten out some of the things that could derail him off of the court.