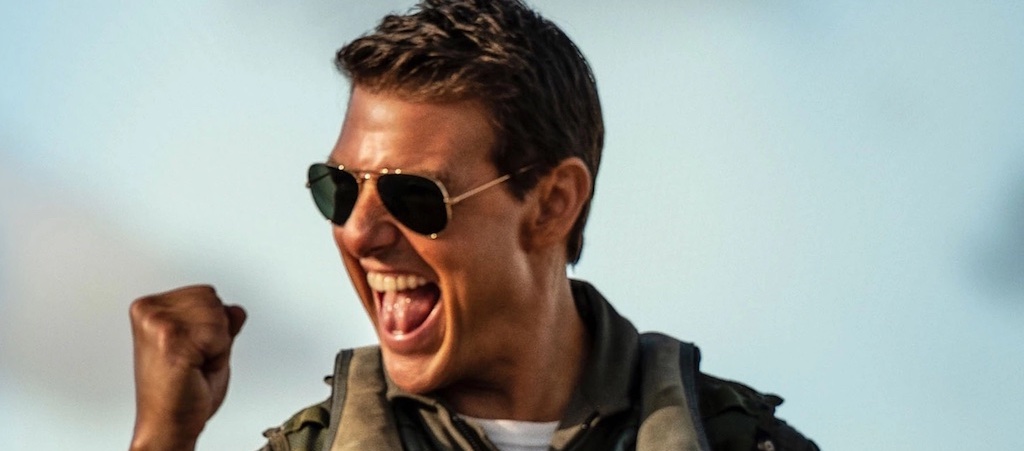 The Oscars are less than a week away as of this writing, which means it's time for an another annual tradition: random Oscar voters anonymously sharing their weird hot takes with industry publications. On Tuesday The Hollywood Reporter shared the ballot and comments of a male AMPAS member who's part of the short films and animation features branch. This guy had some pretty standard opinions: He liked Banshees of Inisherin and All Quiet and the Western Front and he was really impressed with Everything Everywhere All at Once.
But what about another of the year's most popular films, Top Gun: Maverick. That one he's conflicted about. It was robbed of a Best Cinematography nomination, he said. As for the one it got for Adapted Screenplay? Well, he says it's "probably the weakest" of the bunch. (He'd give it to Glass Onion, saying, "Rian Johnson is great — give Rian Johnson an Oscar!")
Mind you, one could make the argument that Maverick's script is classical, which is to say it has the shape and hits all the beats of a crowd-pleaser from only a few decades ago. Hollywood screenplays aren't written like that anymore!
What are some of his other unpopular opinions? The Fabelmans is "a little long." Tár "takes too long to get to its point," and, as per its Best Editing nom, it "could have used more editing." He's "confused" about all the hoopla over Paul Mescal in Aftersun. (He's no Austin Butler in Elvis, the "clear winner, to me.") He didn't finish Causeway, the source of Brian Tyree Henry's Best Supporting Actor nomination. Both Kerry Condon and Hong Chau, for Banshees and The Whale, were "fine." EO, the great donkey movie up for the Best International Feature, was "a bit boring."
As for Andrea Riseborough's surprise nom for To Leslie, he thought she was "great" but the way she was "muscled-in" (via a bunch of fellow actors singing her praises, rather than a moneyed Oscar campaign) "felt very mafia-ish, like the people with the power decided that this should happen, so it did."
This mystery voter had some other standard opinions. He gushed about Ke Huy Quan, saying his story "makes you hopeful and reminds you that it's never really over in Hollywood unless you're dead or Will Smith."
Hell, he's even very pro-"Naatu Naatu," the kickass song from the otherwise un-nominated RRR. "I mean, have you seen the videos of people dancing in theaters?" he wrote. "That's not happening with any of the other songs."
The Oscars are set to air on ABC on Sunday, March 12, starting at 8pm. It's very unlikely that someone's going to get slapped again, no matter what its host says.
You can read this dude's whole ballot over at THR.