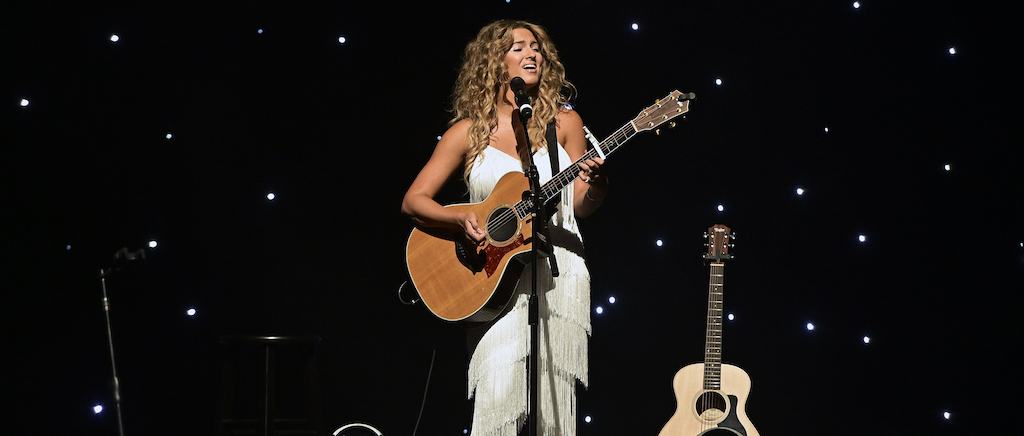 It's a new era for Tori Kelly. The singer's last album (not counting her 2020 Christmas record) was 2019's Inspired By True Events. Now she's making her grand return with a single called "Missin U."
Arriving next week, "Missin U" has been previewed on TikTok, with the "Nobody Love" singer posting a clip of her mouthing along to the words: "Out on these streets, deleting what you mean to me / Then you pop back, back in my mind / I go back in time, it was the perfect night / Kissing you was raining purple skies," she sings.
The Pink Sweat$ collaborator also shared a nostalgic teaser. The video depicts her sliding a VHS tape into a TV, and what follows is a montage of old footage of her performing, especially showing off her strong, inimitable vocals.
The song seems to lean heavily into her R&B side, which has been surprising to many fans. Most don't even recognize her in the artwork, in which she no longer has a head of cascading blonde curls. Music lovers are just now finding out that Kelly is actually biracial, which is stirring up a lot of conversation and memes on social media.
@ToriKelly announces new single 'missin u,' out Friday, March 17th. pic.twitter.com/JvtHkmximF

— Pop Crave (@PopCrave) March 7, 2023
Tori Kelly back in her R&B bag? or the world ain't ready for it but i sure tf am pic.twitter.com/2QByCyaSJk

— spicebae (@spicebae_) March 7, 2023
Tori Kelly put that bible right back on the shelf. It's time to get active. My racially ambiguous, biracial, Jamaican Queen.

— 3/5 (@itsKARY_) March 7, 2023
"Missin U" is out 3/17. Find more information about it here.