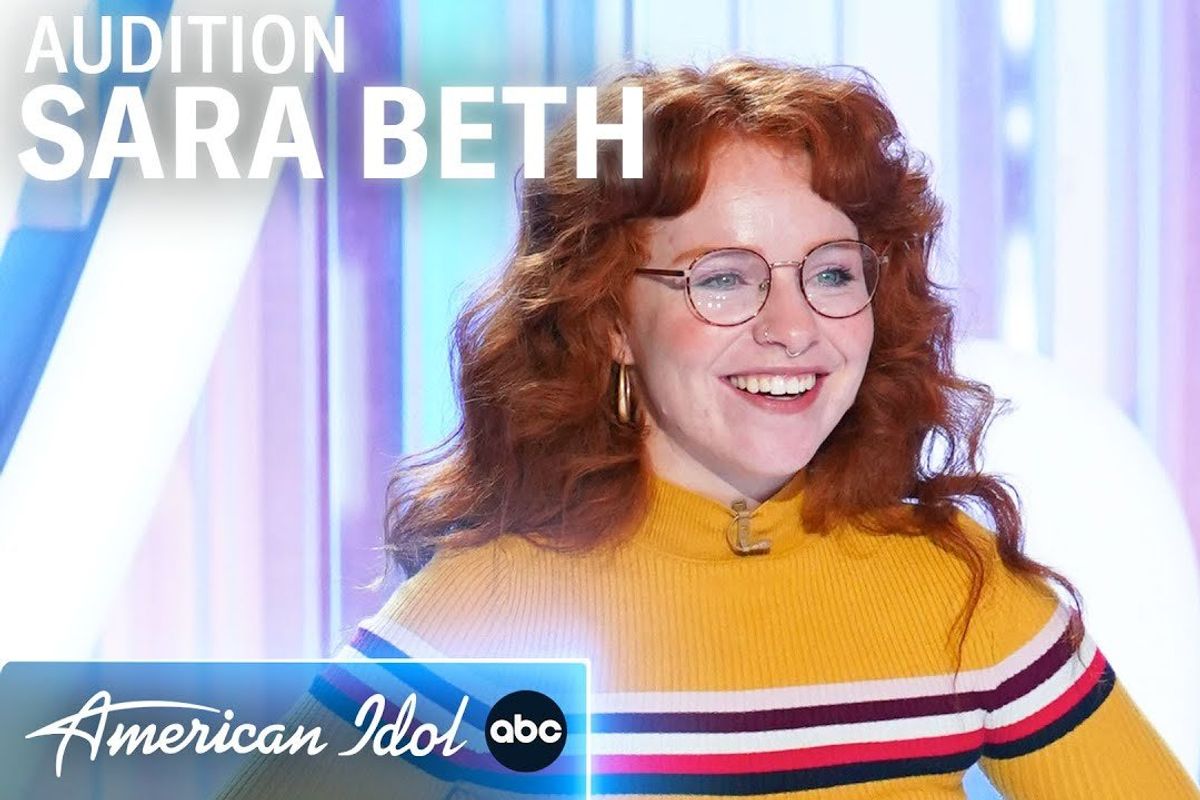 High-level talent competition shows have been around for a long time. And from them, we've come to expect spectacular performances from trained artists completely dedicated to their craft. While that's remarkable to watch, sometimes it's just as inspiring to witness average folks doing something they love.
Take it from Sara Beth, a mother of three recently dubbed the "Accidental American Idol."
First of all, Sara Beth is filled to the brim with quirky charm and does nothing to try to hide her nervousness. Judge Katy Perry accurately described her as a "comic strip character brought to life." In a sea of ultra confident divas, it's refreshing, to say the least.
Second, as a 25-year-old who married and started a family young, Sara Beth admitted that she had been focused on being there for her kids and only recently began pursuing music. Or as she called it, having "a minute for me."
So when asked if singing was her dream, Sara Beth was hesitant.
"I'm still processing…I can't even answer. This is so much," she confessed.
That answer didn't impress judges Lionel Richie and Katy Perry, but it certainly resonated with people—parents in particular.
---
"As a mother of two young boys I can easily relate to this not being her dream yet," one mom wrote. "She has spent years pouring into others and taking it day by day and she just recently pulled her head out of water and remembered that she is a person with talents and hobbies and interests outside of being a mom…she doesn't even have the mental capacity for ["American Idol"] to be a dream yet but she took a huge bet on herself."
Despite Sara Beth not fitting the usual parameters for an American Idol, there was no denying her incredible voice once she started singing.
Watch:
Sara Beth might have moved forward with only two out of three yes votes, but let's just say her audience approval rate was pretty damn unanimous.
"Sara Beth is wonderfully herself and a breath of fresh air, judges are faced with a woman who is open with no filters of fear. I think she's amazing."
"I think she IS the hidden gem in this competition. She could definitely win."

"I won't be surprised if she wins this whole thing."
Just take it from the "Accidental American Idol": It's okay to be unsure…and go for the thing anyway.