Christine And The Queens is a creative chameleon, in the best way. The French artist's ability to evolve and express from different yet always authentic vantage points is poignant. Last November, Chris released his Redcar Les Adorables Etoiles album under the Redcar moniker.
Today, March 8, he announced its follow-up album, PARANOÏA, ANGELS, TRUE LOVE, which was co-produced by Mike Dean. The 20-track project features Madonna (three times) and 070 Shake (twice). Its first single, "To Be Honest," released simultaneous with the news.
Christine And The Queens directed an accompanying black-and-white "To Be Honest" video. In it, there are no distractions — just an uninhibited stream of consciousness. "And I've been through so much," Chris sings. "That sometimes it feels far / It is like a movie / Played by another star / She's a stranger / To be honest."
In a statement, Chris delved further into what fans can expect once PARANOÏA, ANGELS, TRUE LOVE drops this June:
"This new record is the second part of an operatic gesture that also encompassed 2022's Redcar Les Adorables Etoiles. Taking inspiration from the glorious dramaturgy of Tony Kushner's iconic play, Angels in America, Redcar felt colourful and absurd like Prior sent to his insane dream-space. The follow-up PARANOÏA, ANGELS, TRUE LOVE is a key towards heart-opening transformation, a prayer towards the self — the one that breathes through all the loves it is made of. Prior's real agony in Angels in America is a deep, painful becoming, a shedding of all waters and memories, that then allows angels to immerse deep too, and offer back profound, narrative-altering love — a rest in true love."
PARANOÏA, ANGELS, TRUE LOVE will arrive as Christine And The Queens curates the nine-day Meltdown Festival at Southbank Centre in London and weeks ahead of his set at Glastonbury Festival. The (semi-controversial) lineup was revealed last week. Chris is also slated to perform at Coachella 2023 in April.
Below, check out the PARANOÏA, ANGELS, TRUE LOVE album art and tracklist, as well as Christine And The Queens' confirmed upcoming live dates.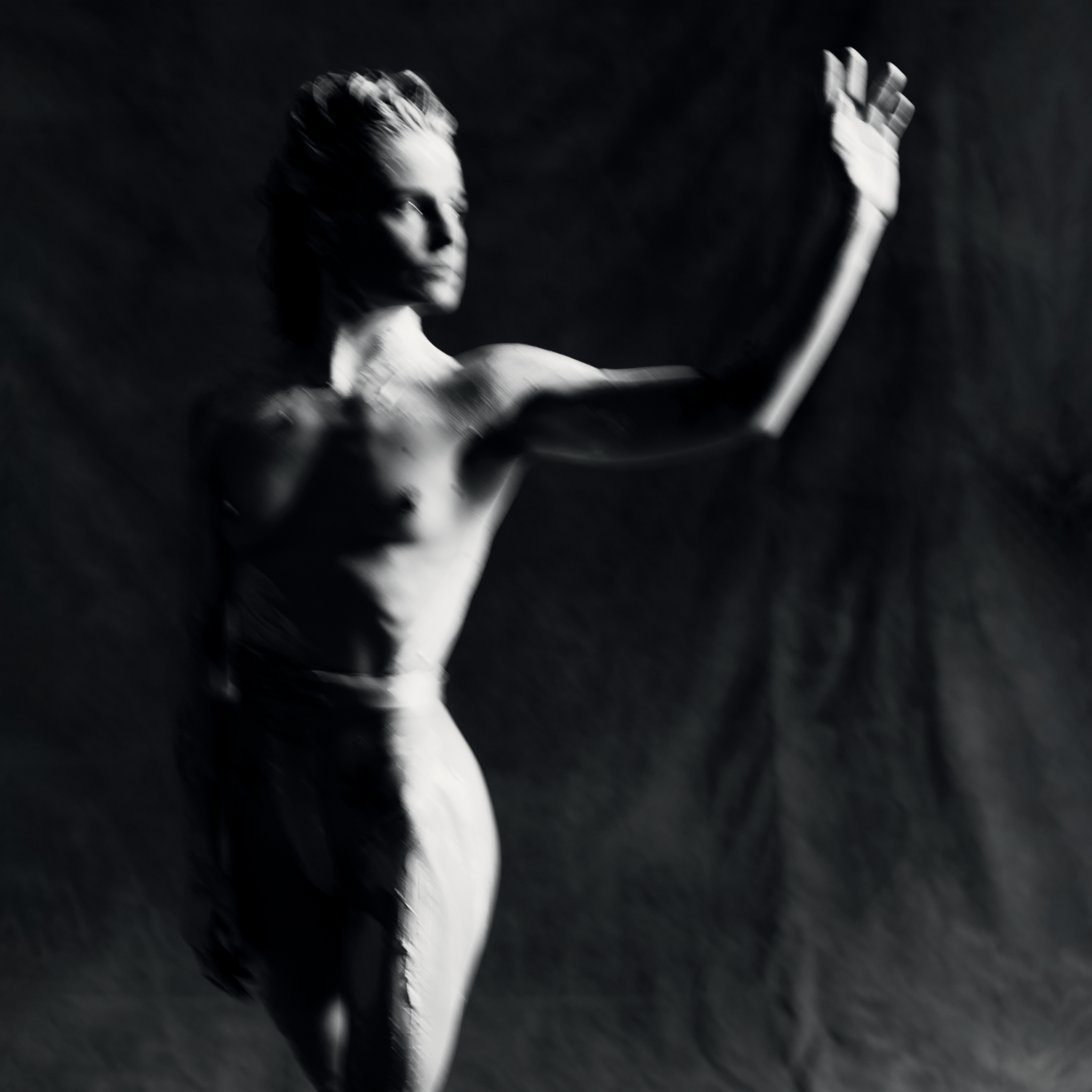 1. "Overture"
2. "Tears Can Be So Soft"
3. "Marvin Descending"
4. "A Day In The Water"
5. "Full Of Life"
6. "Angels Crying In My Bed" featuring Madonna
7. "Track 10"
8. "Overture" featuring Mike Dean
9. "He's Been Shining For Ever, Your Son"
10. "Flowery Days"
11. "I Met An Angel" featuring Madonna
12. "True Love" featuring 070 Shake
13. "Let Me Touch You Once" featuring 070 Shake
14. "Aimer, Puis Vivre"
15. "Shine"
16. "We Have To Be Friends"
17. "Lick The Light Out" featuring Madonna
18. "To Be Honest"
19. "I Feel Like An Angel"
20. "Big Eye"
03/25 — Manchester, UK — 6 Music Festival, Victoria Warehouse
04/13 — San Francisco, CA — Regency Ballroom
04/16 — Indio, CA — Coachella
04/18 — San Diego, CA — Humphrey's
04/19 — Los Angeles, CA — The Fonda Theatre
04/23 — Indio, CA — Coachella
05/19 — São Paulo, Brazil — C6 Fest, Ibirapuera Park
05/28 — Saint-Brieuc, France — Art Rock
06/02 — Barcelona, Spain — Primavera Barcelona
06/09 — Madrid, Spain — Primavera Madrid
06/11 — Hilvarenbeek, NL — Best Kept Secret Festival
06/15 — Oslo, NO — Pipfest
06/9-18 — London, UK — Meltdown Festival
06/28 — Gdynia, Poland — Open'er Festival
06/30 — Roskilde, DK — Roskilde Festival
07/02 — Werchter, BE — Rock Werchter Festival
07/06 — Luxembourg — Neumunstter Abbey
08/05 — Cornbury Park, UK — Wilderness Festival
PARANOÏA, ANGELS, TRUE LOVE is out 06/09 via Because Music. Find more information here.