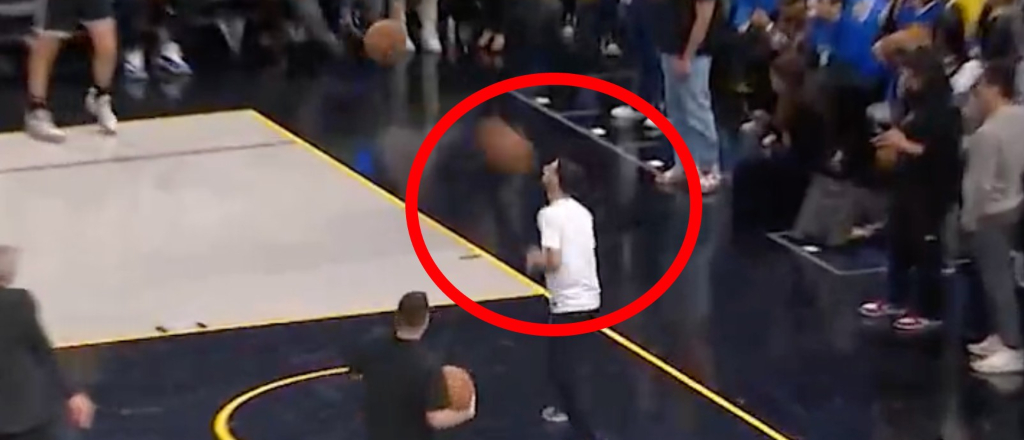 The NBA's marquee game on Saturday night pits the last two champions against one another. The Milwaukee Bucks will head out west to take on the Golden State Warriors on ABC, giving the league quite the high-profile matchup while the eyes of the basketball world are locked in on March Madness.
For the Warriors, it's a chance to get right after a three-game losing streak. Unsurprisingly, all of those losses came on the road, where the team has been strangely terrible this season. But back in the friendly confines of the Chase Center, the Dubs have their sights set on beating Giannis Antetokounmpo and co. And before things tip off, Steph Curry wants to see if he can knock down one of his incredible pregame shots — this time, he's trying to bury one from full-court, as Wardell prepared to run into the tunnel but wanted to launch one from the exact other side of the court. He let it fly and … oh god there's someone standing there.
Ouch … Heads up when Steph is going for the full-court tunnel shot pic.twitter.com/UHiYP948Ig

— Warriors on NBCS (@NBCSWarriors) March 12, 2023
It does look like the people who checked on this person were laughing, so here's hoping that they didn't get hurt too bad. Still, maybe Steph can autograph a basketball for them or something.