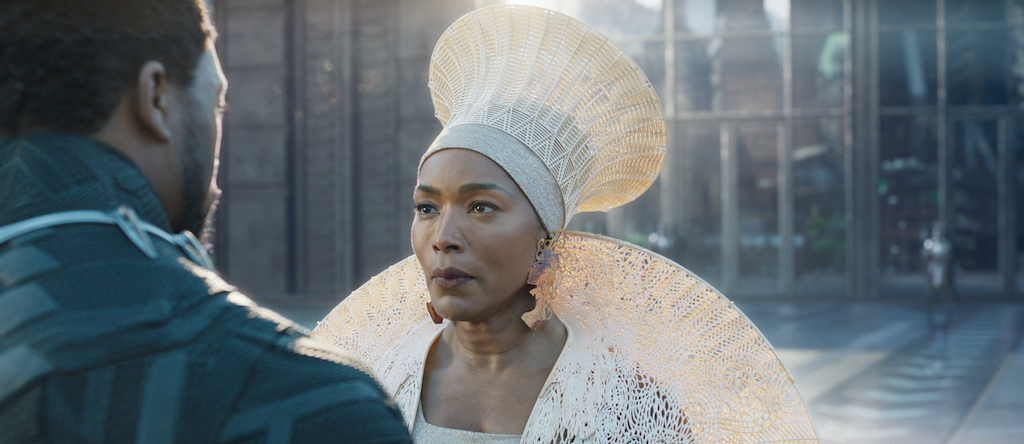 Sunday's Academy Awards were a joyous affair, particularly for anyone involved with or rooting for Everything Everywhere All at Once. It was good for Brendan Fraser, too. After scoring the Best Actor trophy for The Whale, the Fraserssance hit a whole new peak. It was great news for him and slightly less good news for his fellow nominees, among them Austin Butler, who at least had some support when his name wasn't called.
Angela Bassett holding Austin Butler's hand while he's nervous…is exactly the kind of woman I imagined she was . pic.twitter.com/IPnYniCCux

— Nadine Babu (@NadineBabu) March 13, 2023
As caught by IndieWire, the Elvis star was seated next to another nominee that night, Angela Bassett, who lost Best Supporting Actress to EEAAO's Jamie Lee Curtis. When his category popped up, a camera zeroed in on Butler, only to find his seatmate was holding his hand, helping him get through a tense moment.
Though she didn't win, Bassett was a key figure that night. After her loss, her Black Panther 1 co-star Michael B. Jordan, while presenting the award for cinematography, gave her a winking reference, saying, "Hey, Auntie" — a line he uttered in that film, in which he played the sympathetic-ish villain Killmonger.
And of course, Bassett has been an awards season staple, not only for her many Black Panther 2 nominations, but also thanks to Ariana DeBose.
(Via IndieWire)