Despite Frank Ocean being one of the world's biggest superstars, capable of headlining Coachella, no one ever seems to know exactly what he's up to. That is, of course, by design; the famously reclusive singer-songwriter flies way below the radar, eschewing the trappings of fame for a much more humble — and mysterious — existence.
So, anytime he surfaces, there's usually a flurry of interest. Fans can't get enough of wondering whether he'll release new work, announce a tour, an odd sex toy, or in this case, debut a new look. The avant-garde performer born Christopher Edwin Breaux popped back up recently with a new selfie, revealing that in his absence from the spotlight, he's not only grown a full beard but also some truly luxurious, shoulder-length locks.
Of course, this new appearance gives him a very strong resemblance to a certain religious figure that many a Black grandma had a painting of hanging on the wall, and fans just couldn't stop making exactly that joke in response.
I thought this was the black jesus from that picture on my grandma wall https://t.co/hvhmvuAUZJ

— Gut Gusher (@TreDaTop) March 14, 2023
Of course, there were some other creative entries to the joke canon. One fan pointed out Frank's aesthetic similarity to a character in one of hip-hop's cinematic staples, while others lamented their own resemblance to the newly hirsute singer.
Bout one more of yall tag me in Frank Oceans depression selfie and I'm gonna go on hiatus too https://t.co/5egtkmENjC

— Kayfabe Signifier (@FDsignifier) March 14, 2023
The winner is, of course, professional comic Zack Fox, who gave his take on Instagram: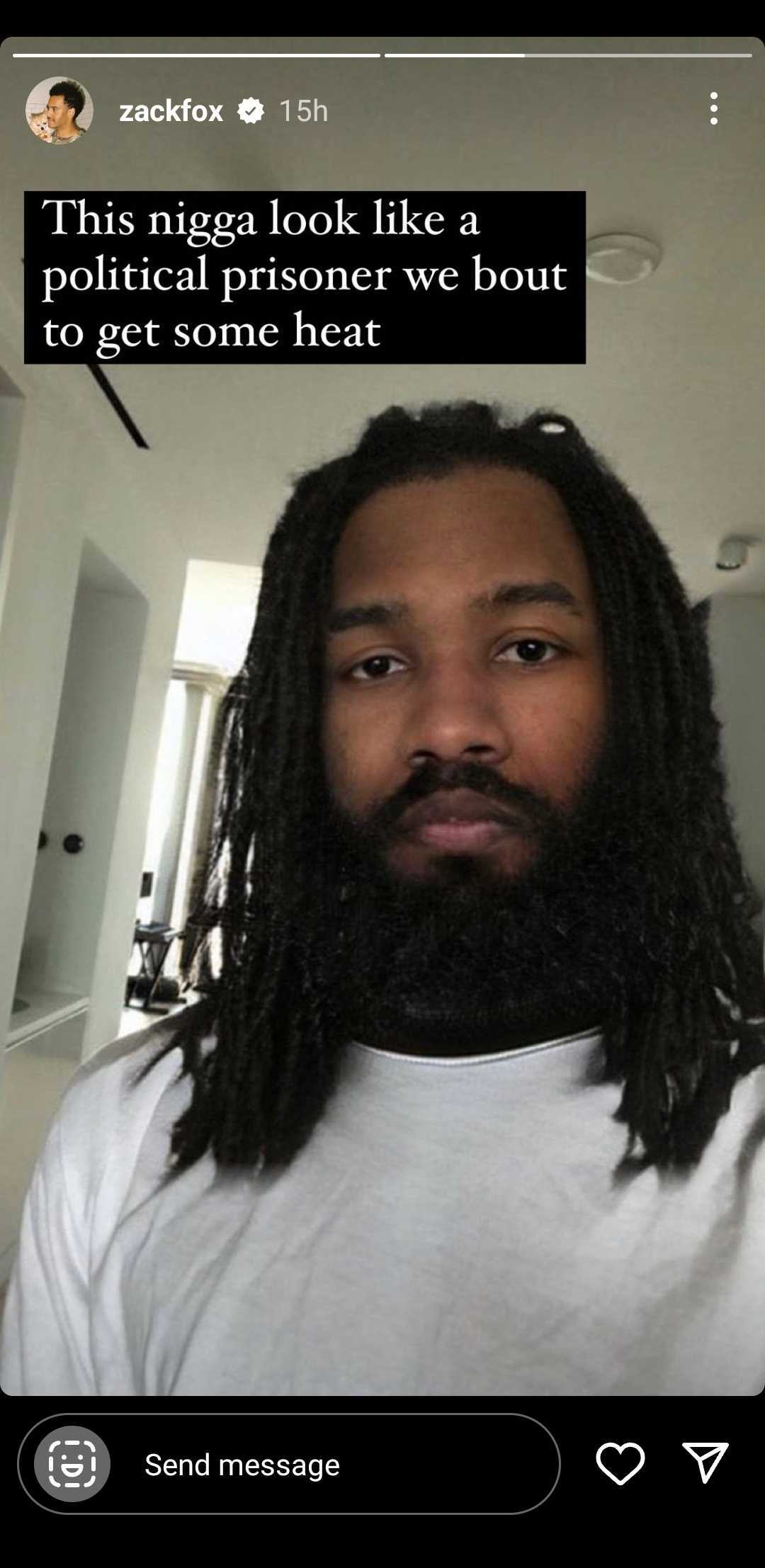 However, all this might be moot; the image appears to be yet another example of the misleading realism of AI and deepfake technology. It's getting truly scary out here! Whatever the real Frank Ocean is doing, let's all hope this doesn't freak him out and send him even further underground, or we might never get new music from him again.
40k likes on an incredibly fake image this is how I know we're truly fucked when it comes to AI and deepfake shit down the line https://t.co/7HAYEU3TdY

— Stagger Lee (@qwiktwist) March 14, 2023
girl bye at ppl really believing this edit https://t.co/JYXo1IUc4k pic.twitter.com/rIJah4o76c

— Zé Taylor (@thezetaylor) March 14, 2023