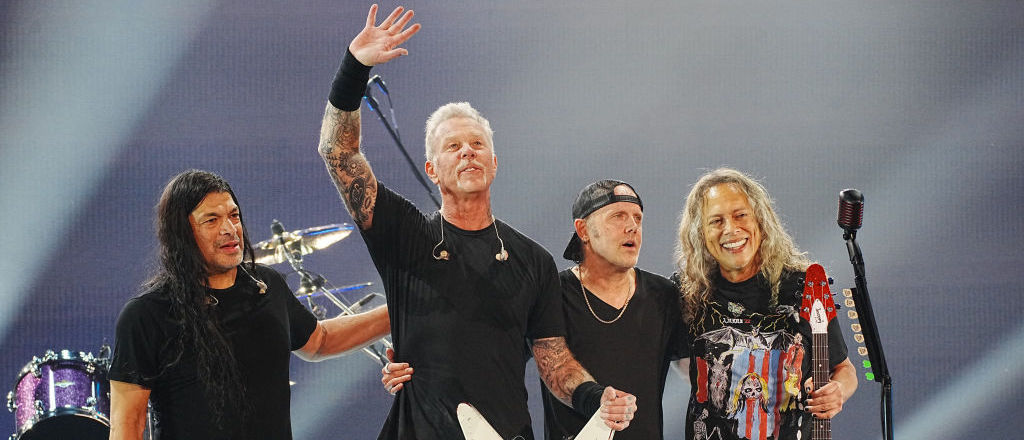 Metallica, to keep up with the demand of their vinyl sales, officially purchased the Furnace Record Pressing plant in Virginia. According to Billboard, they sold "more than 902,500 pieces of vinyl for more than 620,000 packages" last year, with half being purchased in the US.
While not all of these were pressed at Furnace, they have a lot of needs for box sets during a time when the vinyl industry is facing factory delays. This purchase could help them continue to meet that high demand.
"We couldn't be happier to take our partnership with Furnace… to the next level," the band's drummer, Lars Ulrich, shared in a statement to the publication. Lead singer James Hetfield also noted that Furnace has been "great to Metallica and more importantly to our fans" and they "will have continued access to high-quality records in the future."
"Metallica over-indexes dramatically with physical product," Blackened Recordings' Marc Reiter added, as a representative from the band's label. "The fans enjoy owning the physical product."
Next month in April, Metallica are set to return with 72 Seasons, their first new album since 2016. On the same day as their record's release, the band will kick off their European tour, before heading to North America and other global cities through 2024.
72 Seasons is out 4/14 via Blackened Recordings. Find more information here.