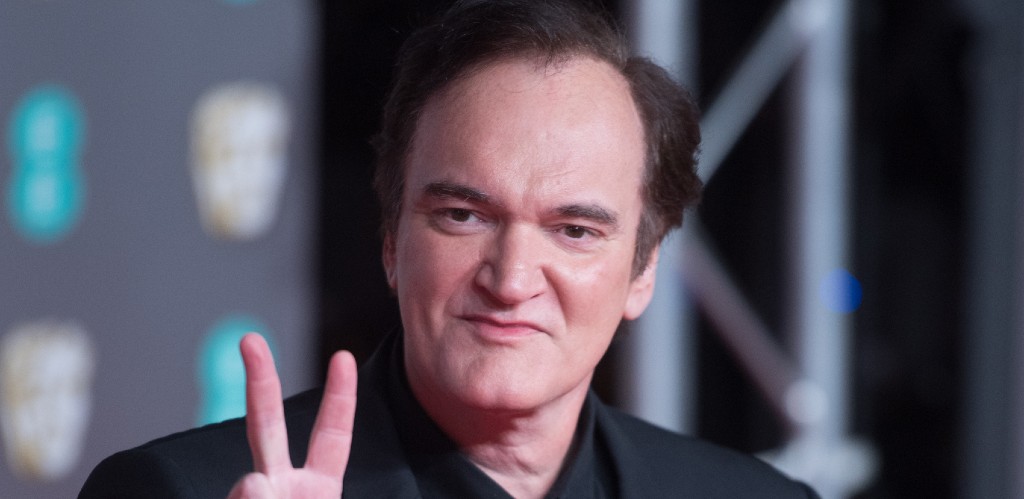 Quentin Tarantino has famously vowed that he'd only ever direct 10 films. He even seems willing to stick with the idea. But what will it be? Will it be his long-threatened Kill Bill threequel? His also long-threatened Vega brothers movie? Maybe he'd actually get his R-rated Star Trek romp off the ground. But now, sources say he's decided on his swan song, and it might not be what you think.
As per The Hollywood Reporter, the storied but very much not prolific filmmaker is hard at work on a movie called The Movie Critic. Details are predictably thin on the ground, but it's believed to be "set in late 1970s Los Angeles with a female lead at its center."
Tarantino loves playing with history, even rewriting it, so it's possible it could at least be inspired by a real-life female film critic from that era. THR speculates it could be about one of the most famous critics of all time, Pauline Kael, a highly opinionated and combative writer who didn't write criticism. In the late '70s she was coaxed away from her profession, briefly becoming a consultant for Paramount. Or perhaps it could be about another of the era's female film critics, like Molly Haskell, Judith Crist or Renata Adler.
Everything is still in the early stages, and Tarantino doesn't even have a home studio for the project. When/if it happens, it will be his big screen follow-up to Once Upon a Time in Hollywood, also set around the same time and which defied today's franchise trend by becoming a semi-surprise smash hit.
It's not that much of a surprise that Tarantino would want to make a movie about a movie critic. Last year, he released Cinema Speculations, a book of bona fide (and oft-kooky) film criticism, mostly about '70s cinema. Perhaps that was mere research for the movie he swears will be his last. It's also worth noting that few directors talk up projects they get around to making quite like Tarantino.
(Via THR)