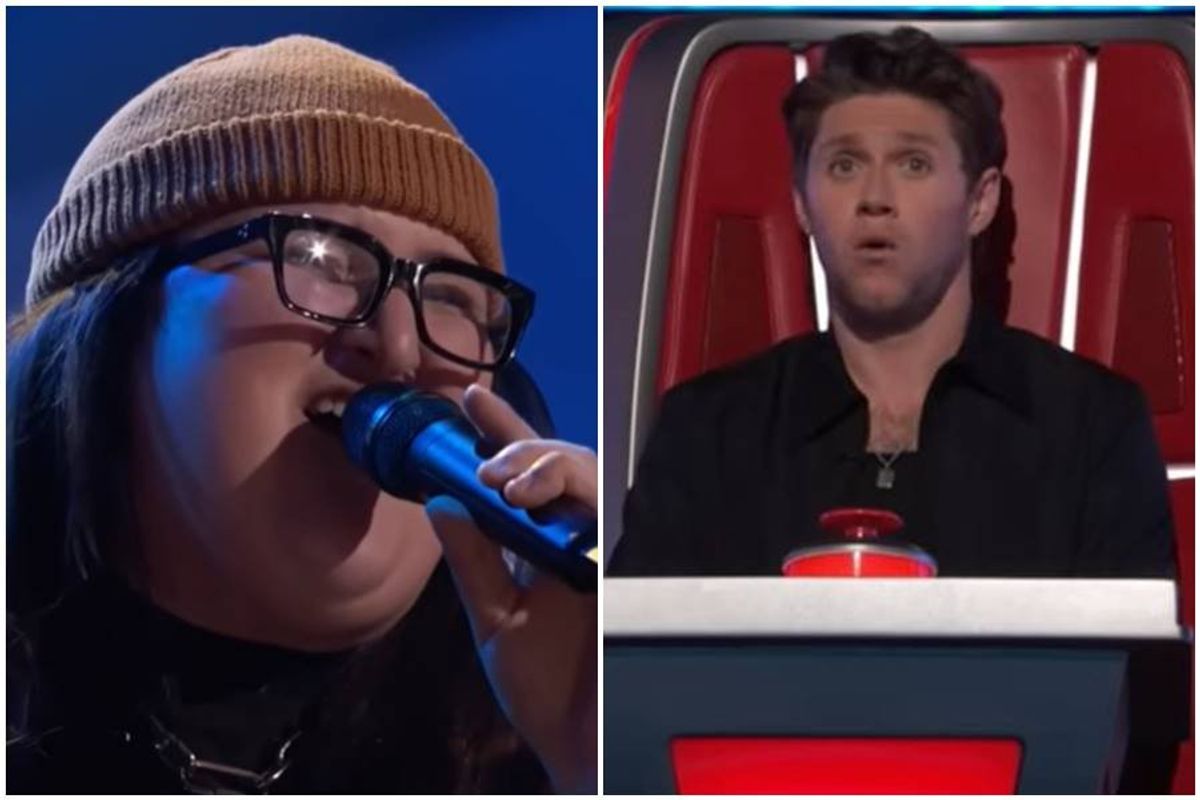 Season 23 of "The Voice" features blind auditions where the judge's decisions are made solely on the singer's voice, not their looks or stage presence. The judges cannot see the performers thanks to rotating chairs, and if they decide to choose an artist to join their team, they press a button to see the whole package.
The fact that the judges couldn't see ALI's performance of "Killing me Softly with His Song" by Roberta Flack on Monday, March 13, makes it all the more impressive. Because after her outstanding, soulful performance, she revealed she was born deaf.
---
"What?" judge Kelly Clarkson said, shocked. "I wear two hearing aids. I was born deaf. I'm so blessed to be able to share this," ALI said.
Blake Shelton couldn't believe that she had a hearing impairment. "If you had lined up all the singers that we've heard so far and then said, 'Pick one which is hearing-impaired,' you would probably be the last one that I would say," Shelton said. "That vocal was just incredible. The only reason I didn't hit my button is because that's so far out of my lane musically. Outside of that, wow."
ALI received two chair turns from coaches Kelly Clarkson and Chance the Rapper but ultimately chose Clarkson as her coach.
"I sing for the little girl with the sparkly hearing aids, in Walnut, California, singing along to Kelly Clarkson songs my Uncle Rich burned onto CDs for me," ALI wrote on Instagram. "I sing for the people who have the same kind of story as me, for the Deaf and Hard of Hearing community. I sing… I sing for You, Lord. I sing because I love it. This is me. This is my story."