Pete Davidson has been awfully quiet lately. He's still bopping around and doing his comedy thing, but relatively speaking, he's been laying low, especially compared to this time last year. It's good that he took some time away from the spotlight after….everything. But don't worry! Much like a phoenix rising from the ashes, you can never keep him away from TV for too long.
The former SNL cast member is starring in a new series Bupkis, loosely based on his life growing up in Staten Island. You might be thinking hey, didn't he already do this? While that's true, this show has Edie Falco, so that already makes it more appealing.
According to Peacock, the series "combines grounded storytelling with absurd elements from the unfiltered and completely original worldview for which Pete is well known" and will feature a slew of guest stars, including Charlie Day, Brad Garrett, Simon Rex, Ray Romano, Kenan Thompson, and Chase Sui Wonders.
Davidson stars alongside Falco, who will portray his mother, and Joe Pesci as his grandfather. This is Pesci's first series since starring in the short-lived comedy series Half Nelson in 1985. A lot has changed since then. Falco told Entertainment Weekly that she doesn't really know why she was asked to do the show…but she went for it anyway. "I'm still not quite sure that he meant to cast me," she admitted, adding that he might have thought she "was somebody else or something."
Still, Falco was smitten by Davidson, as most people are. "Pete's really exceedingly charming and self-effacing and humble. The jokes are always on him, and it's very, very easy to be charmed by that," she told the mag. By the looks of the photos, it seems like they worked pretty well together!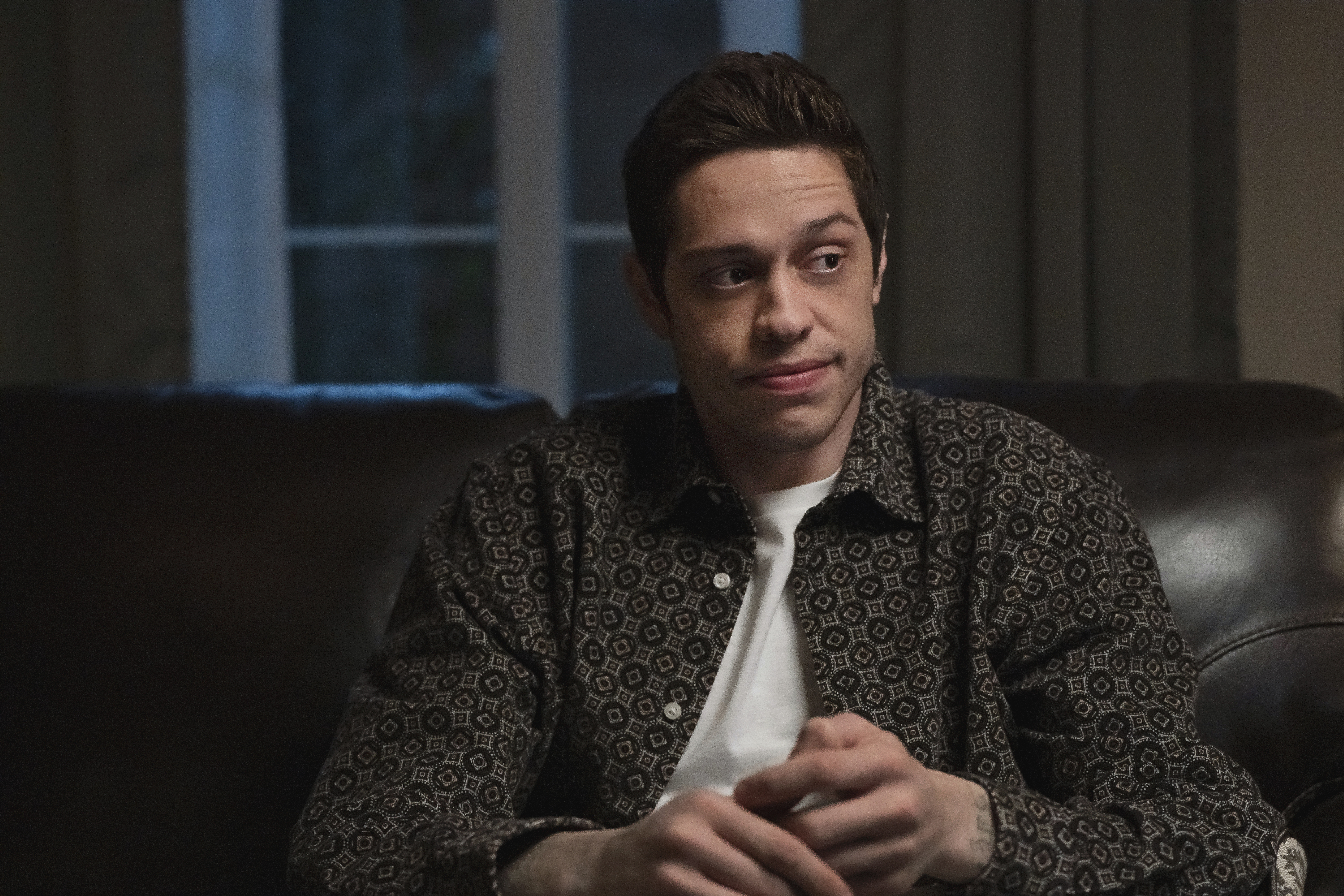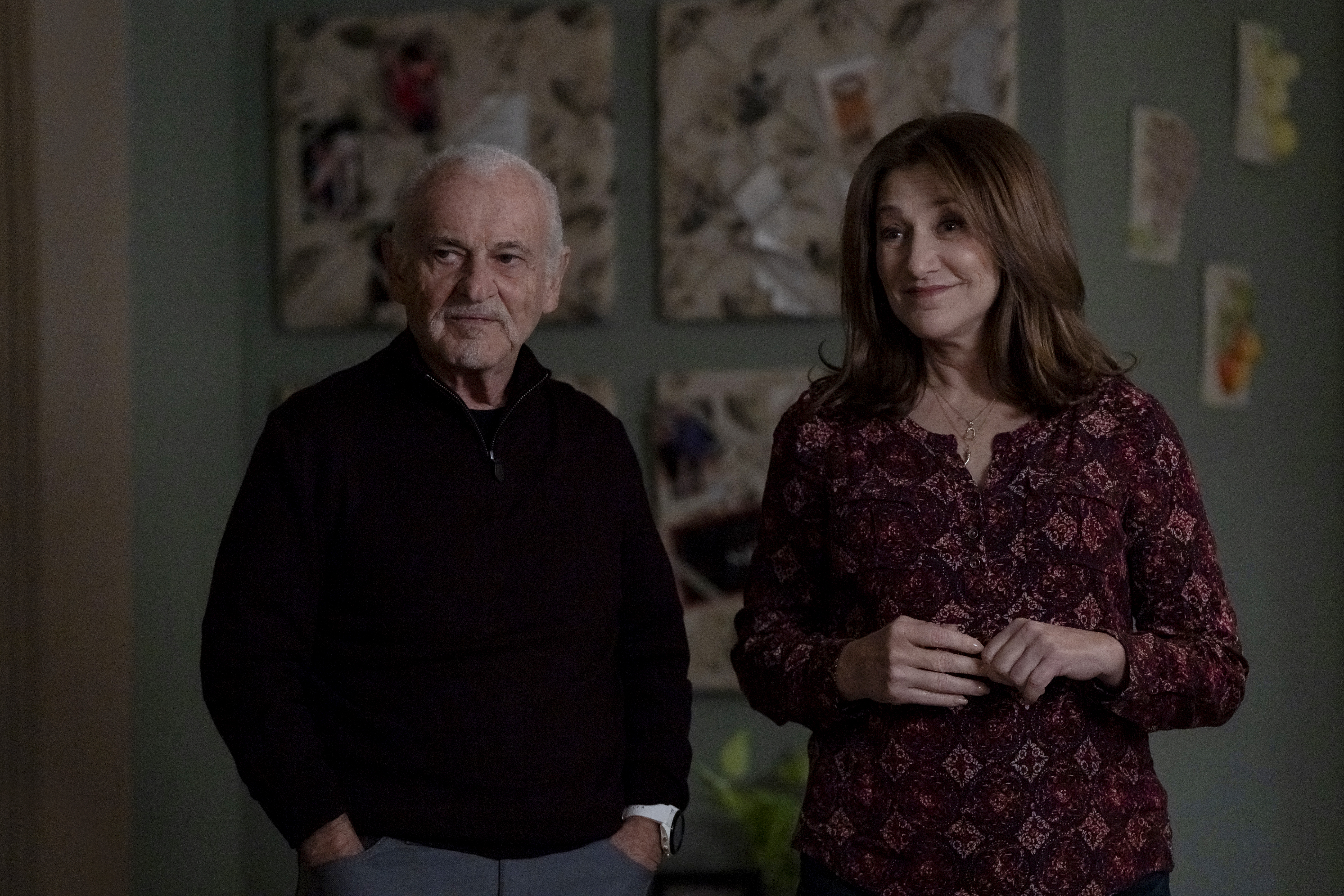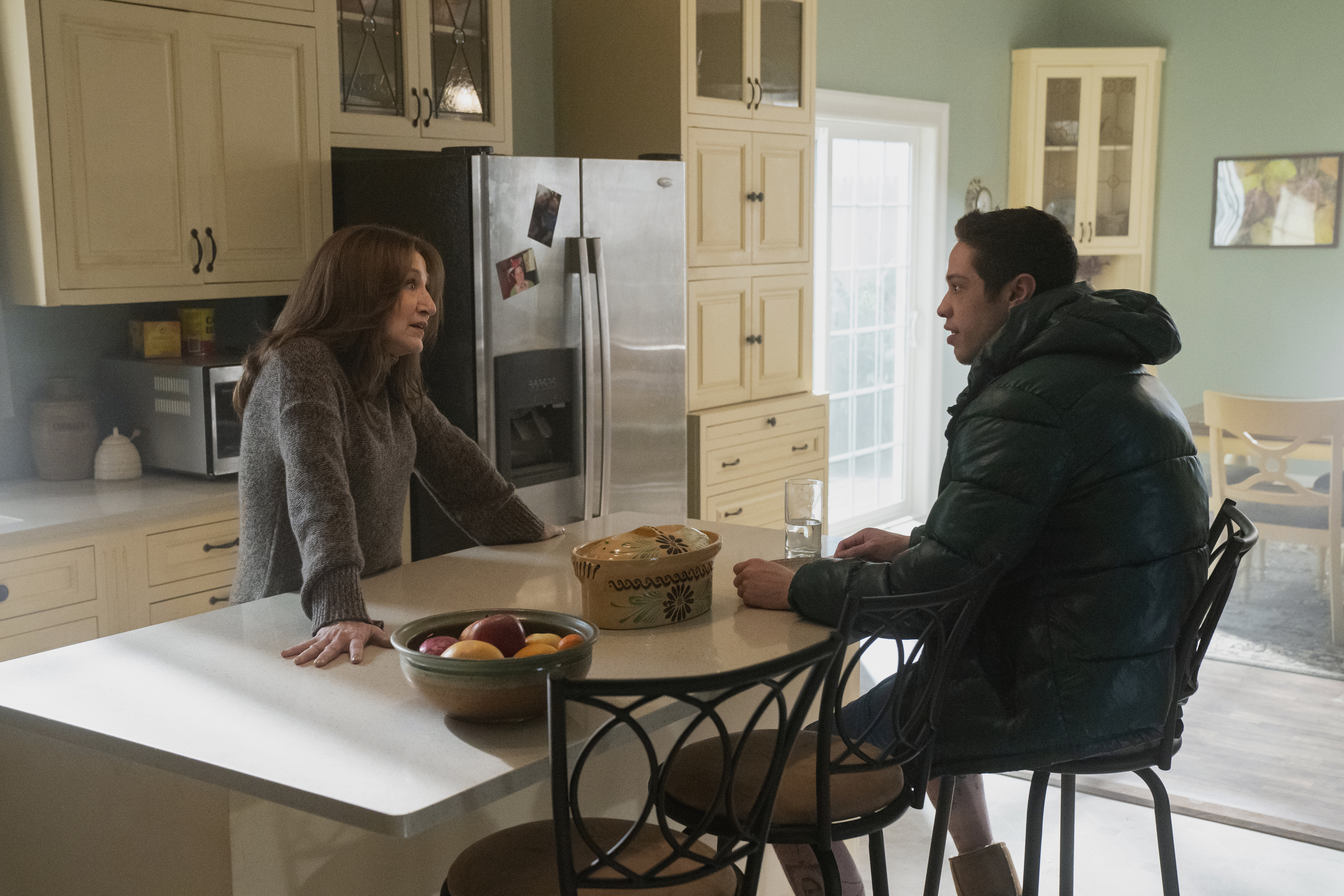 All eight episodes of the comedy series will premiere on Peacock on May 4th.