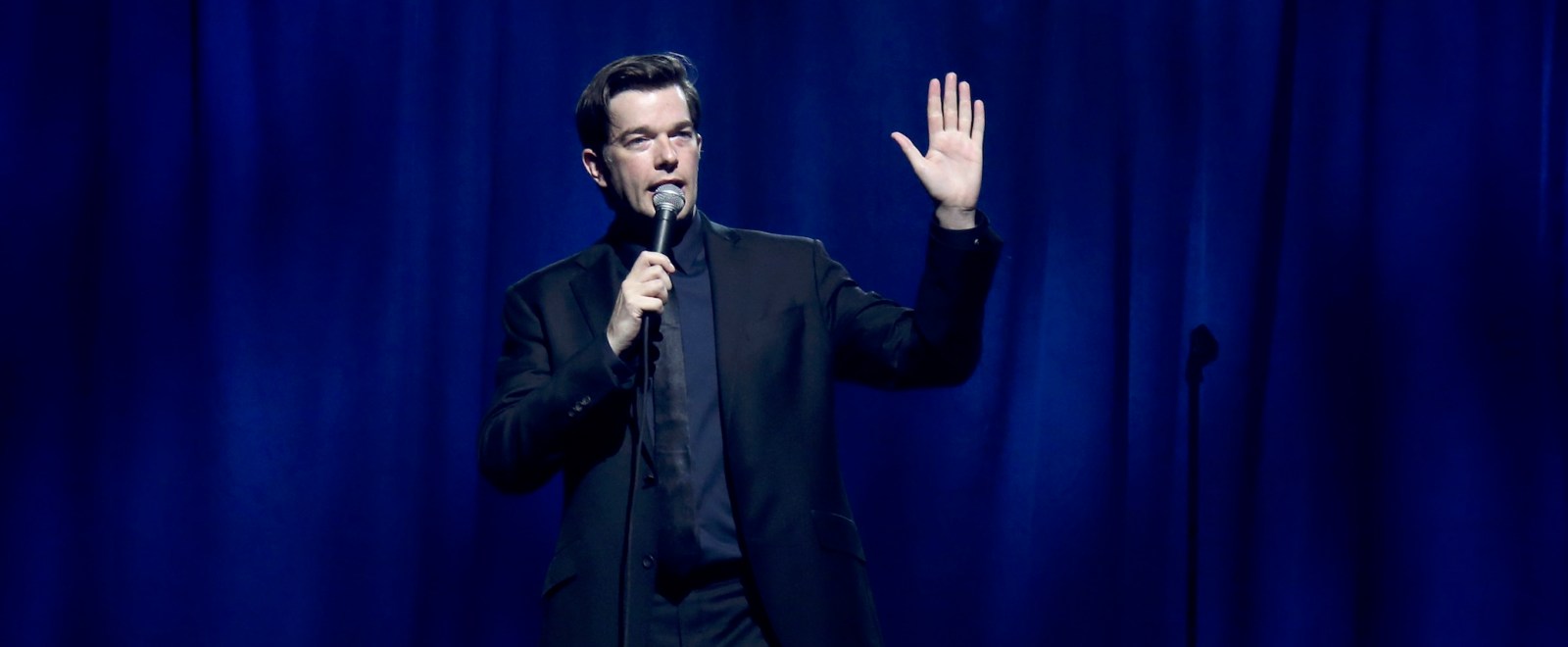 John Mulaney's last stand-up special, Kid Gorgeous, came out in 2018. A lot has happened to the comedian since then. He's gone to rehab, had a baby with Olivia Munn, and voiced a half-pig, half-spider in Spider-Man: Into the Spider-Verse. Mulaney will presumably cover all of those topics (well, maybe not the Spider-Ham thing) in his next special, which is coming to Netflix soon.
John Mulaney: Baby J will premiere on the streaming service on April 25. It was filmed at Boston's Symphony Hall in Feb. 2023 and features music from Talking Heads singer (and honorary Sack Lunch Bunch member) David Byrne.
Mulaney began touring with the show titled John Mulaney: From Scratch in the middle of 2021 after his widely publicized rehab stay. Much of the material for that special focused on his drug relapse and subsequent intervention, which was held by Seth Meyers, Nick Kroll, and other fellow comedians and Saturday Night Live alumni. Mulaney, who divorced from his wife in 2022, also spoke candidly about becoming a father for the first time as he had a child with actor Olivia Munn.
This is Mulaney's third special for Netflix, following 2015's The Comeback Kid and 2018's Kid Gorgeous, although 2012's New in Town is also available on the streamer. So is Oh, Hello. I haven't heard much from Gil Faizon, charmed I'm sure, and George St. Geegland lately. I hope they're doing OK and didn't commit any PPP loan fraud during the pandemic.
(Via Variety)