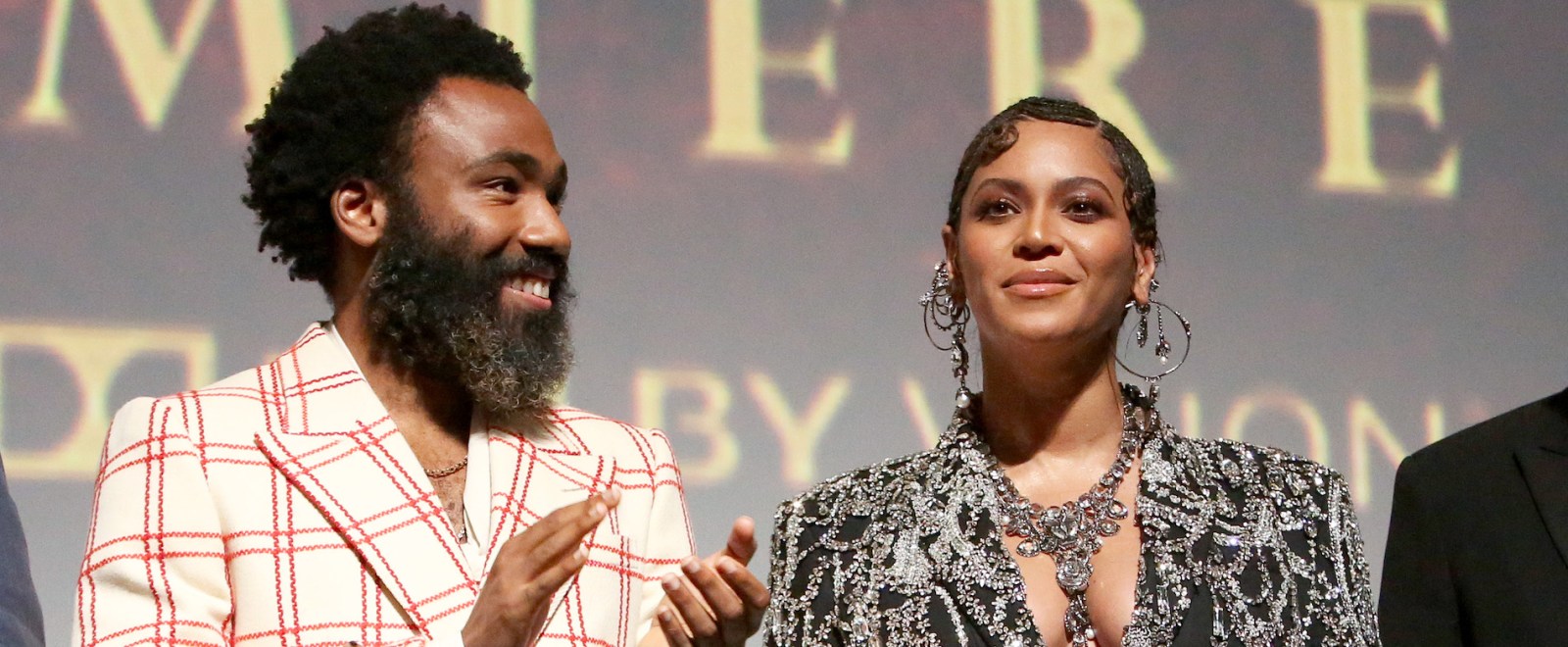 Between the bee-inspired name and the focus on obsessive fans, it seemed pretty clear from the get-go that Donald Glover and Janine Nabers' new series Swarm (which just released on Amazon Prime Video today, March 17) was inspired by Beyoncé and her enthusiastic fan base, known as the Beyhive. Glover (aka Childish Gambino) means no ill will, though, and actually took a moment to address Bey's fans in regards to the show.
In a clip from the Swarm premiere event in Hollywood earlier this week, Glover spoke to the audience, saying, "I am so happy that you guys are here, able to enjoy this, and uh, yeah… like, um… Beyhive: don't kill us. It's not that bad. It's actually, like, pretty cool."
In stans we trust @SwarmOnPrime pic.twitter.com/pvocJGLybj

— Prime Video (@PrimeVideo) March 16, 2023
There are probably no hard feelings between Glover and Beyoncé over the show, and if you'll remember, the two actually have a history together: They voiced Simba and Nala, respectively, in the 2019 remake of The Lion King.
Meanwhile, Swarm took over the internet in the hours after its release for multiple reasons: Chlöe has an NSFW sex scene minutes into the first episode, Billie Eilish plays a kiss-happy cult leader in a different episode, and another moment nods to Halsey and Michael Jackson.