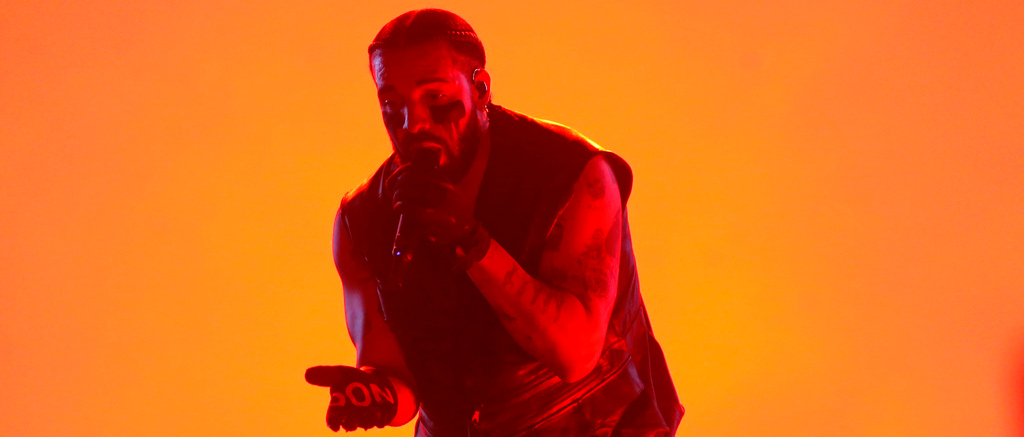 Drake has found himself in a sticky situation. With festival season in full effect, the "Jumbotron Sh*t Poppin" rapper's South American fans were excited to see him headlining the opening night of Lollapalooza Argentina alongside Rosalía. As the musician gearing up to hit the road for the It's All A Blur tour with 21 Savage, and given that the Toronto native has shown the country love in the past by betting nearly a million dollars on their soccer team to win the World Cup Final, Argentines were expecting a show of epic portions.
With fire display, smoke machines, and his signature high energy on stage, Drake nearly delivered on all cylinders except one, according to the fans attending the show as comments poured into Twitter complaining about his set.
One person's remarks roughly were translated as "Drake's show should've lasted an hour and 30 minutes in Lollapalooza Argentina, but the artist unexpectedly ended it early. In total, he played for less than an hour."
El show de Drake debía durar 1 hora y 30 minutos en Lollapalooza Argentina , pero el artista lo ha dado por terminado anticipadamente. En total cantó menos de 1 hora.
pic.twitter.com/tGco61w4gb

— MUSICTRENDS Colombia (@musictrendscol) March 18, 2023
Despite prompting the crowd to sing Argentina's World Cup anthem, "Muchachos," that wasn't enough to please the fans after he reportedly cut his set 30 minutes short.
Drake sings Argentina's World Cup anthem 'Muchachos' during his performance in the country.

— Pop Base (@PopBase) March 18, 2023
Fans at home had something to gripe about, too. According to some users, the festival promised that the rapper's set would be accessible via their stream. However, as viewers logged in to watch, a message on the screen revealed that Drake's set would no longer be televised.
wow drake's lollapalooza Argentina performance was complete trashhhhhhh ended the set 30 min early, cut the livestream 5 mins before the show…

— rebecca brooker (@beckybrooker) March 18, 2023
#Drake decided last minute to cancel the live broadcast of his #lollapalooza show here in Argentina… @Drake pic.twitter.com/Cg1VhAbRNW

— epodo.eth (@epodotcom) March 18, 2023
The anger has spilled over in the comment section of Lollapalooza Argentina's Instagram posts, as one user wrote, "Started 10 minutes late, cut 30 minutes early, sang 30 seconds of each song, out of control just said the word literal "control," sound went off, screens stayed on black for minutes — a disaster."
Other users jumped in to defend the star, pointing out that he wasn't the only performer not to have his set live-streamed.