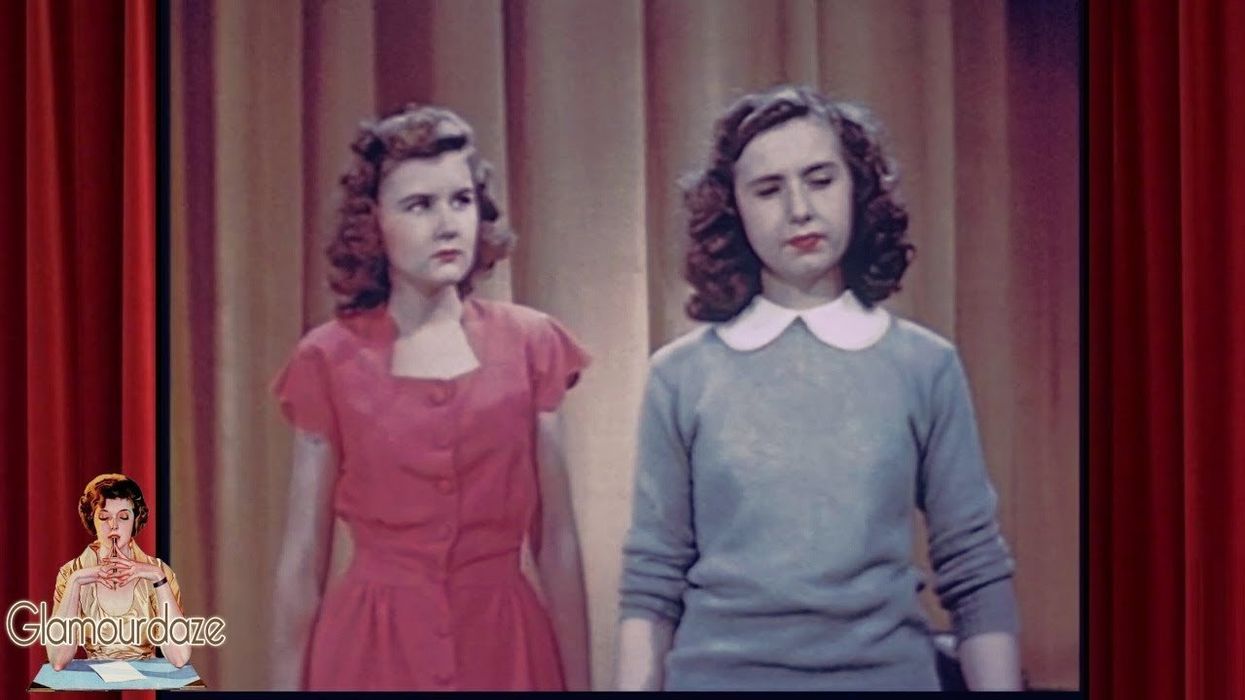 Often, when we think of the 1940s and the messaging that was sent to women and girls back then, we tend to imagine lessons about how to get and keep a husband. But it turns out that all messaging wasn't the same and some girls were receiving a much more progressive message about their appearance.
In a resurfaced video from the 1940s, Mary Stuyvesant, a Ponds beauty consultant, spoke to a group of high school girls about "how to be pretty." Surprisingly, the advice is rather timeless and not at all focused on becoming the best wife and mother you can be, but on learning to care for yourself. Stuyvesant refers to your physical appearance as icing on a cake and that good icing tastes nice but the cake is the most important part.
She goes on to explain to the girls that who they are as people is the cake and that's the part that needs the most attention.
---
It turns out teen girls in the 40s were similar to teen girls today, but instead of snapping their friends or scrolling TikTok, they were writing letters and listening to the radio.
"Sleep comes next to cleanliness as a beauty base, and I mean sleep. Not just go to bed if that means sitting up writing letters or listening to music," Stuyvesant lectures. She continues, "I've seen lots of sparkling eyes and good complexions sacrificed to swing records at bedtime."
At the end of the video a girl questions the advice, not fully understanding how not focusing on their physical appearance will make them prettier.
"Sometimes I could shake you girls when you worry so much about being pretty or not being pretty, as though prettiness were a woman's only attraction," Stuyvesant replied.
Minus the shaking part, the sentiment behind Stuyvesant's words are still true today. Focusing on properly taking care of yourself and making healthy choices is likely one of the best recipes for confidence in other areas of your life.
Watch the full lesson below: