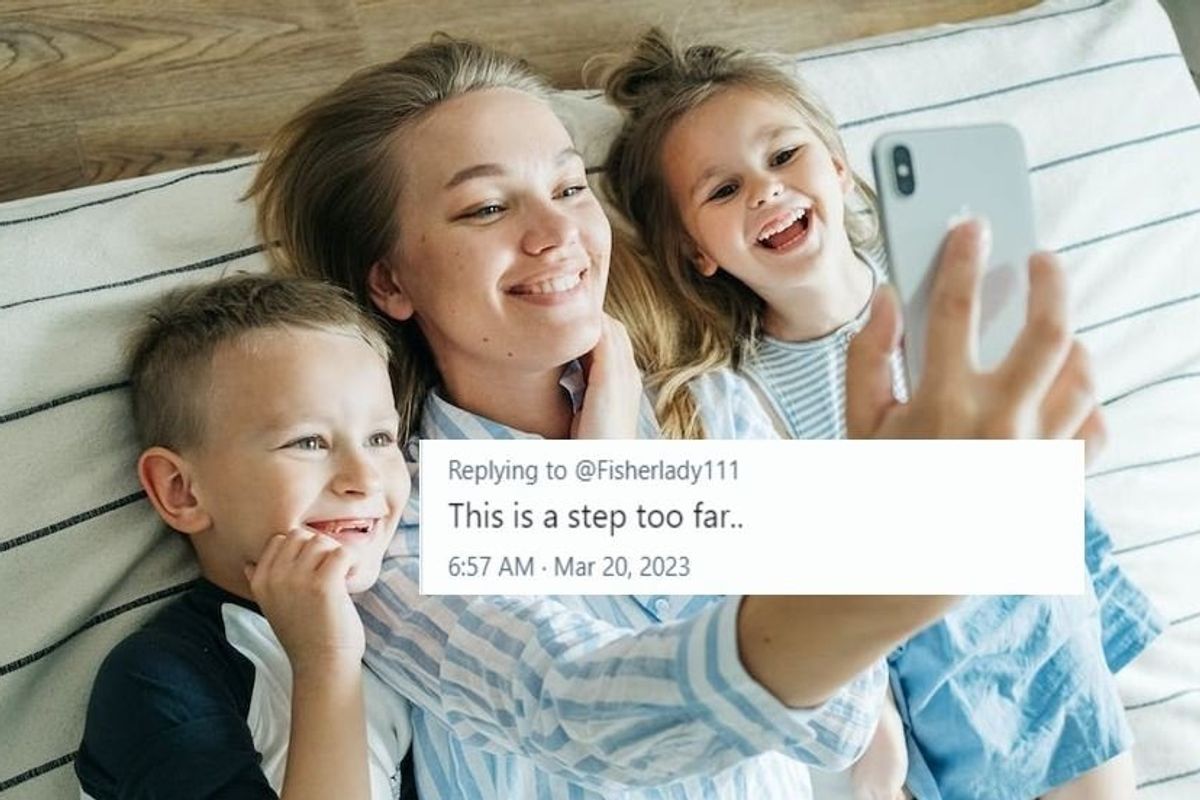 France's National Assembly has passed a new law that could seriously impact parents' ability to share photos of their children online. If passed by the Senate and signed by the president, it would give courts the power to ban parents from posting pictures of their children online.
The bill is controversial because it takes away parents' rights and puts them in the hands of the government. But supporters believe there are more than a few good reasons for the potential ban.
First, it keeps the child's image out of the hands of unsavory characters. Member of Parliament Bruno Studer, who proposed the bill, told Le Monde, "'A 13-year-old child has an average of 1,300 images of themselves circulating on the internet. These are photos that can be misused for child pornography or that can lead to bullying in the school environment."
---
According to Le Monde, 50% of all imagery of children shared on child pornography forums was first posted online by the child's parents. The bill would also give both parents the right to the child's image, so if one parent thinks the other is posting inappropriate images, they have the right to stop it.
None
"The first two articles aim to establish the protection of privacy as one of the responsibilities of parents as holders of parental authority, for which they must obviously involve the child," Struder continued. "In the most extreme cases, it is provided that the family judge may, if necessary, make a forced partial delegation of parental authority for the specific case of an exercise of image rights."
Opponents of the bill believe that the legislation would strike a blow to parents' rights. But doesn't a child have a right to choose how their image is used, especially in a world where the photos could remain visible for the foreseeable future? As the old saying goes, online is forever and photos taken of someone as a child could follow them around well into adulthood.
Further, as the first generation of children who grew up in influencer families are becoming adults, we're starting to realize the damage the lifestyle can have on young people. Aren't these kids entitled to some protection from being exploited by their parents?
"We talk a lot about image rights, but not about children's dignity," Thomas Rohmer, Director and founder of l'Observatoire de la Parentalité et de l'Education Numérique, told Le Monde.
The bill has struck up a much-needed debate online and some parents are adamant that it's their business what they do with photos of their children and no one else's.
Don't think it's necessarily a bad move, but it should be left at the behest of the parent and not the State.

— Joel (@JoelEveretMusic) March 20, 2023
This is a step too far..

— Walking_Each_Other_Home ♱ (@SouvlakiStud) March 20, 2023
Others joked that bills like this would help end the annoying "sharenting" trend.
A significant percentage of American moms might have nothing to do if banned in the US.

— Lee (@timshel_lee) March 20, 2023
Some applaud the idea.
THANK GOODNESS

— Antikythera (@RealAntikythera) March 20, 2023
Not a bad idea.

— harry webb (@harrywe26805243) March 20, 2023
Once you put your child on social media facial recognition follows them for life . There is no escape no privacy . It is not fair to your child to make such an important decision for them.

— A Conservative Environmentalist (@SUITE911) March 20, 2023
The debate is interesting because it involves three rightfully interested parties—parents, their children, and a state entrusted to protect children's rights. Whether or not the law is passed, the debate should serve as a way for people to confront this serious idea and to give parents a reason to think twice before posting photos of their children online.