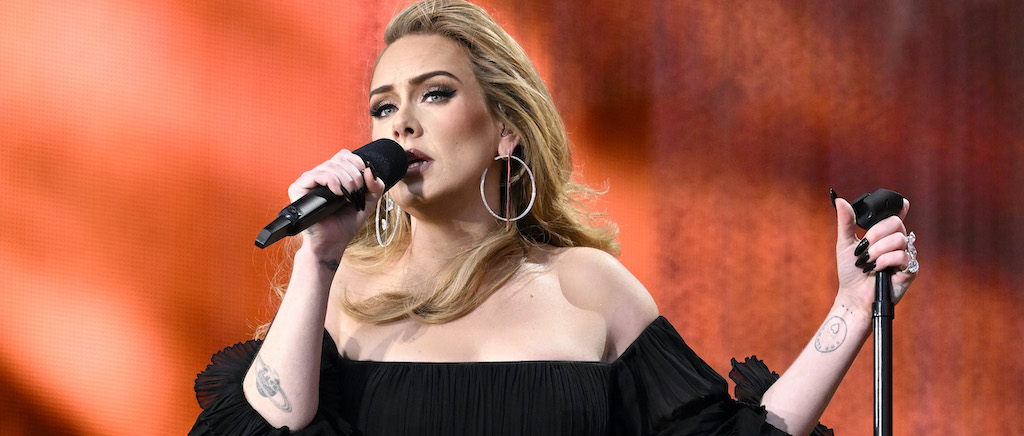 Adele is beloved for many things, including her unintended humor. But at the top of the list is her star power, proven by record attendance during her Las Vegas residency. Though Weekends With Adele was scheduled to wrap up Saturday, March 25, the recording artist just couldn't say goodbye.
Nearing the end of her set, Adele, filled with emotion, announced that she would be extending the residency. "Playing to 4,000 people for 34 nights is not enough," she told the crowd. The news had not yet been publicly announced, but she hinted something to the crowd, saying, "I'll be back for a few weeks in June." She added, "And I'm gonna film it, and I'm gonna release it to make sure that anyone who wants to see this show can see it."
https://twitter.com/PopBase/status/1639858400208244738/video/2
Now all of the details have been formally made public. Adele's Weekends With Adele residency at The Colosseum at Caesar's Palace in Las Vegas will begin on June 16 and run through November 4. Shows will be held on Fridays and Saturdays, just like the first leg of the residency.
In the past, Adele has opened up about not viewing herself as a big touring performer. Eventually, after nearly a month into the residency, she gained confidence, stating, "I love making music, but there is something about performing live that actually terrifies me and fills me with dread. That is why I am not a big touring artist. I did it last time to prove I could do it. But this experience of being in a room this size, I think I might be a live artist for the rest of my life."
The verified fan presale for the new Weekends With Adele dates will go on sale beginning at 10 am Pacific on Wednesday, April 5. For more information, click here.