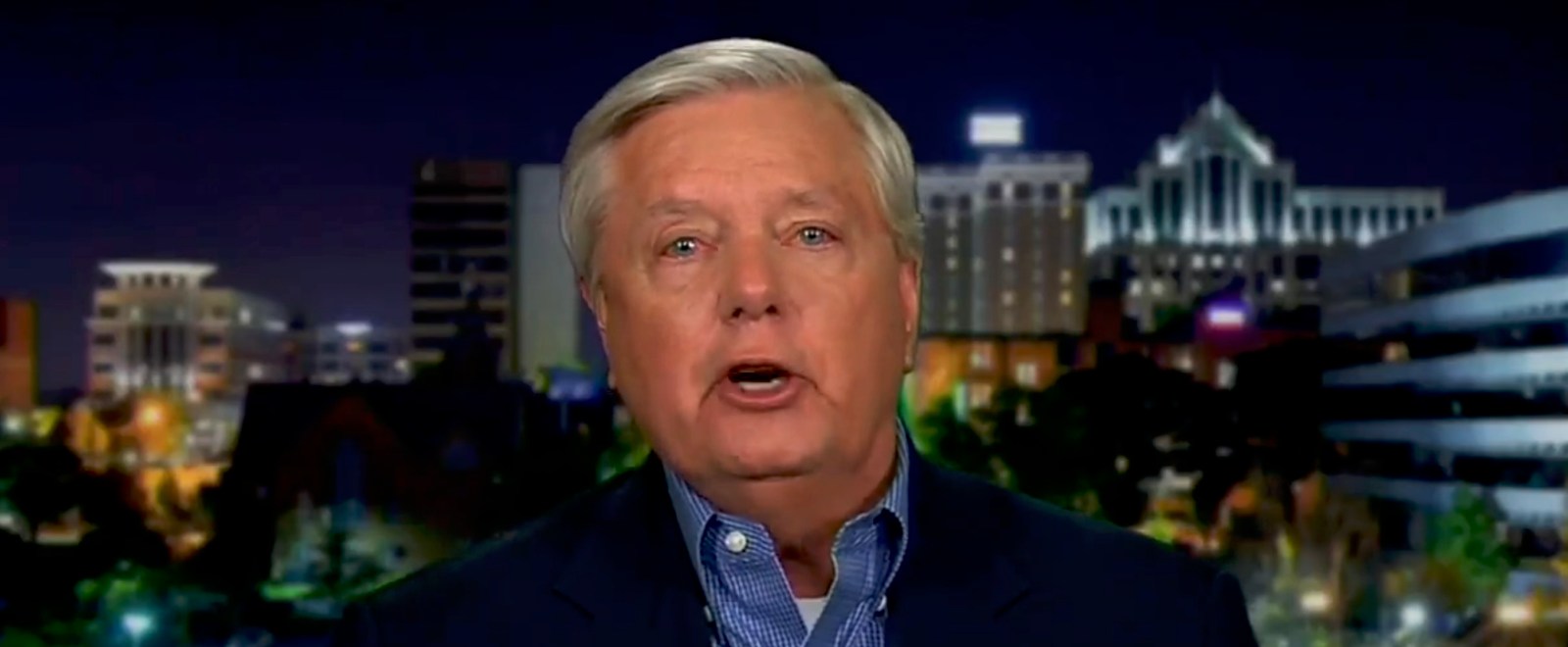 No one had a worse Thursday than Donald Trump — but Lindsey Graham wasn't far behind him.
Hours after a Manhattan grand jury voted to indict Trump, the South Carolina senator appeared on Hannity looking like he was on the verge of tears. "They're trying to destroy Donald Trump because they fear him at the ballot box," he said. "To the conservatives out there, make sure you vote if you got friends, make sure they vote. If you don't have any friends, go make some friends but you need to help this man, Donald J. Trump. They're trying to drain him dry; he's spent more money on lawyers than most spend on campaigns. They're trying to bleed him dry." Graham then suggested everyone go to Trump's website and "give the president some money to fight this bullsh*t."
You, in fact, do not need to do this. There are better ways of spending your money, like driving to McDonald's and buying everything on the menu.
Graham's Hannity spot was also plagued with yelling from the studio audience.
Hannity welcomed Graham to the show and as the senator began speaking, a woman's voice could be heard – presumably in the audience. Her words were audible but unintelligible. As Graham pressed on, the audio feed to the studio cut out, but the senator was still audible… The studio's audio feed was activated so Hannity could ask a question about how Trump can prevail, but several other voices were now audible but again, intelligible.
They were probably yelling something about aliens stealing ballots.
(Via Mediaite)