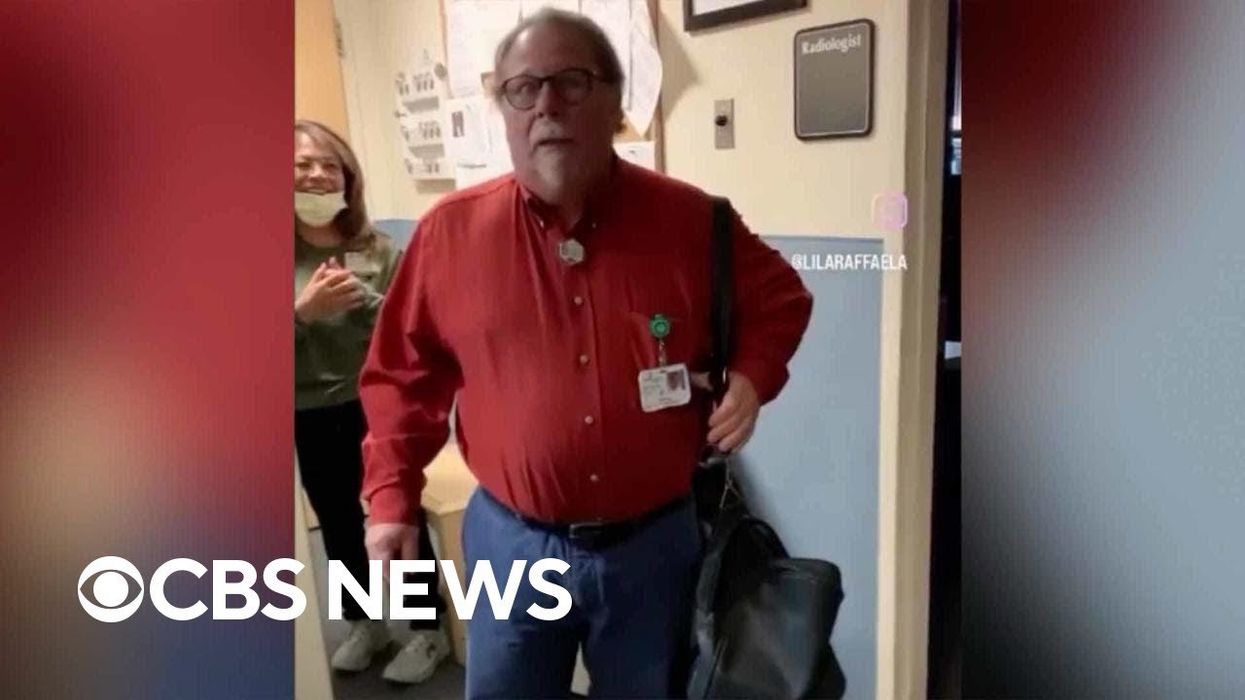 Becoming a grandparent is a really big deal. It's almost like a promotion of sorts, especially because grandparents get to spoil their grandkids silly and send them on their way. It's just another way to expand on the love you have for your own child, and if the baby is lucky, they'll get amazing grandparents that build a special bond with them.
Lila Chirico's dad is one of those guys who was simply born to be a grandpa. So much so that his co-workers wanted to share in his excitement of preparing for his first grandchild. His daughter is pregnant with her very first baby and the grandpa-to-be couldn't be happier.
Chirico was able to capture the adorable moment when her father's co-workers surprised him with a "grandpa shower." If you've never heard of a grandpa shower, no worries. It's something his co-workers came up with to shower the soon to be grandfather with joy and more baby items than he could imagine. His reaction was priceless.
---
"The ladies at my dad's work threw him a 'grandpa shower.' He's worked in the same department for over 30 years," Chirico shared via text overlay.
As he's about to round the corner to his surprise grandpa shower, you see one of his co-workers behind him jumping up and down in excitement. The granddad-to-be's face beams when he sees all of the bags and boxes of baby stuff, including a bib set that reads, "My grandpa loves me more than baseball." Chirico concludes that grandpa showers should become a thing, and I couldn't agree more.
See his reaction below: