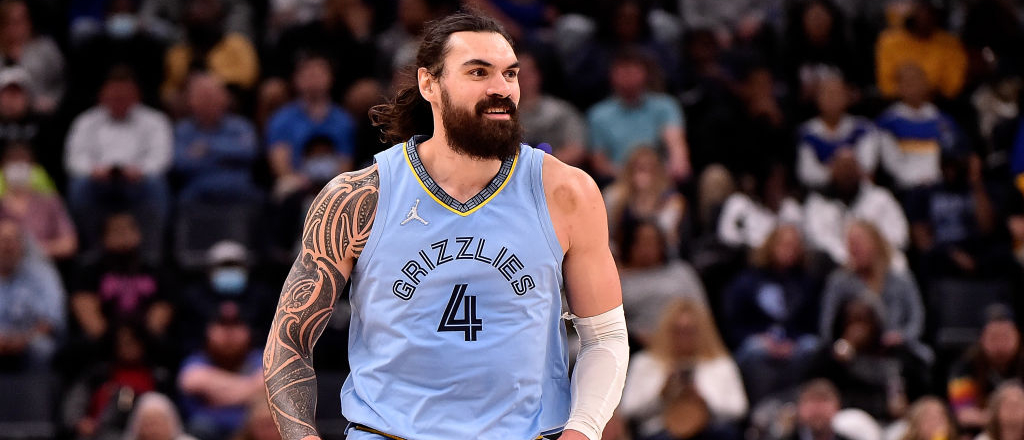 The Memphis Grizzlies have not had the services of Steven Adams since January, as the team's starting center has been sidelined due to a knee injury. As it turns out, the team's experience without Adams will prove important throughout the playoffs. According to Adrian Wojnarowski of ESPN, the PCL sprain that Adams suffered is expected to prevent him from playing for the 2-seed as it pushes for the first championship in franchise history.
ESPN Sources: Memphis Grizzlies center Steven Adams is likely to miss the postseason with his injured right knee. Adams, who underwent a stem cell injection a month ago, has been out with a PCL sprain since late January. pic.twitter.com/VtMnKhlHFq

— Adrian Wojnarowski (@wojespn) April 8, 2023
Per Wojnarowski, the team will sign two-way big man Kenneth Lofton Jr. to a contract in an effort to replace Adams.
To fortify the frontline now, the Grizzlies are signing two-way rookie forward Kenneth Lofton Jr., on a four-year, $7M contract, his agent Mike George of @OneLegacySports tells ESPN. Lofton was the G League's Rookie of the Year. https://t.co/BvkPxUtbNB

— Adrian Wojnarowski (@wojespn) April 8, 2023
Adams suffered the injury in the waning moments of the team's game against the Phoenix Suns on Jan. 22, when he dove for a loose ball. It was the first of two season-ending injuries suffered by a members of the team's frontcourt rotation, as Brandon Clarke tore his achilles in early March.
Despite his importance to the Grizzlies — particularly as an offensive rebounder — the team has been able to navigate Adams' absence. Memphis has gone 20-15 in the time since Adams went down, a stretch that has included Clarke's injury and Ja Morant's 8-game suspension. The team is 51-30 on the season and will play the winner of the 7-8 game in the Western Conference Play-In Tournament.