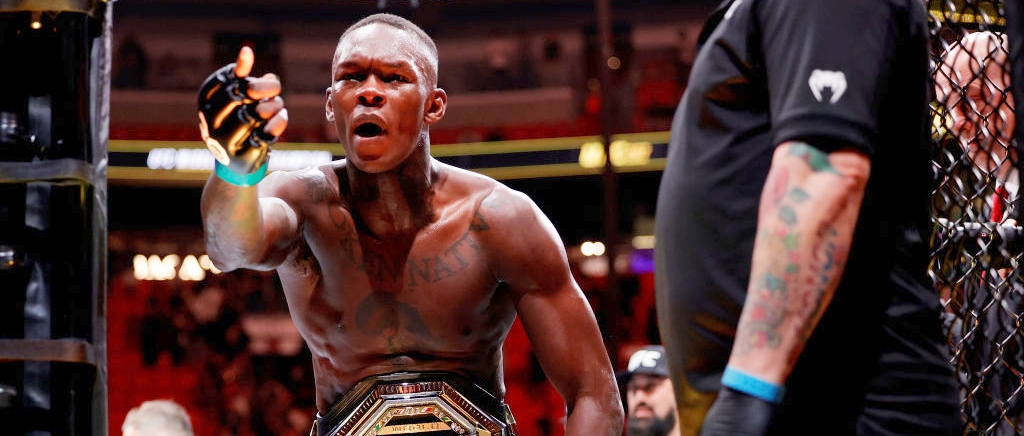 Israel Adesanya reclaimed the UFC Middleweight Title on Saturday night at UFC 287 when he knocked out Alex Pereira in the second round of their championship bout in Miami, avenging three consecutive losses to Pereira.
Pereira had bested Adesanya twice in kickboxing and once in UFC (at UFC 281 last year), and the victory for Izzy wasn't just sweet for getting revenge on Alex Pereira, but he also had a message for Pereira's son. After one of his kickboxing losses, Pereira's kid got in the ring and mocked Adesanya getting knocked by falling over next to him, which Adesanya hadn't forgotten about. After the fight, Adesanya explained why he sought out Pereira's family, pointed at them, and did the same celebration at them, falling to the mat after KO'ing Pereira.
Adesanya also went on Twitter and posted the Michael Jordan "And I took that personally…" line over the video of the celebration.
Grudges held between fighters is nothing new, but holding a grudge with someone's kid for a celebration is pretty hysterical. Adesanya certainly got the last laugh here and while having an 0-3 record against Pereira was surely plenty of motivation coming into the night, he made sure to also deliver a little bit of revenge to the youngest Pereira in the building as well.