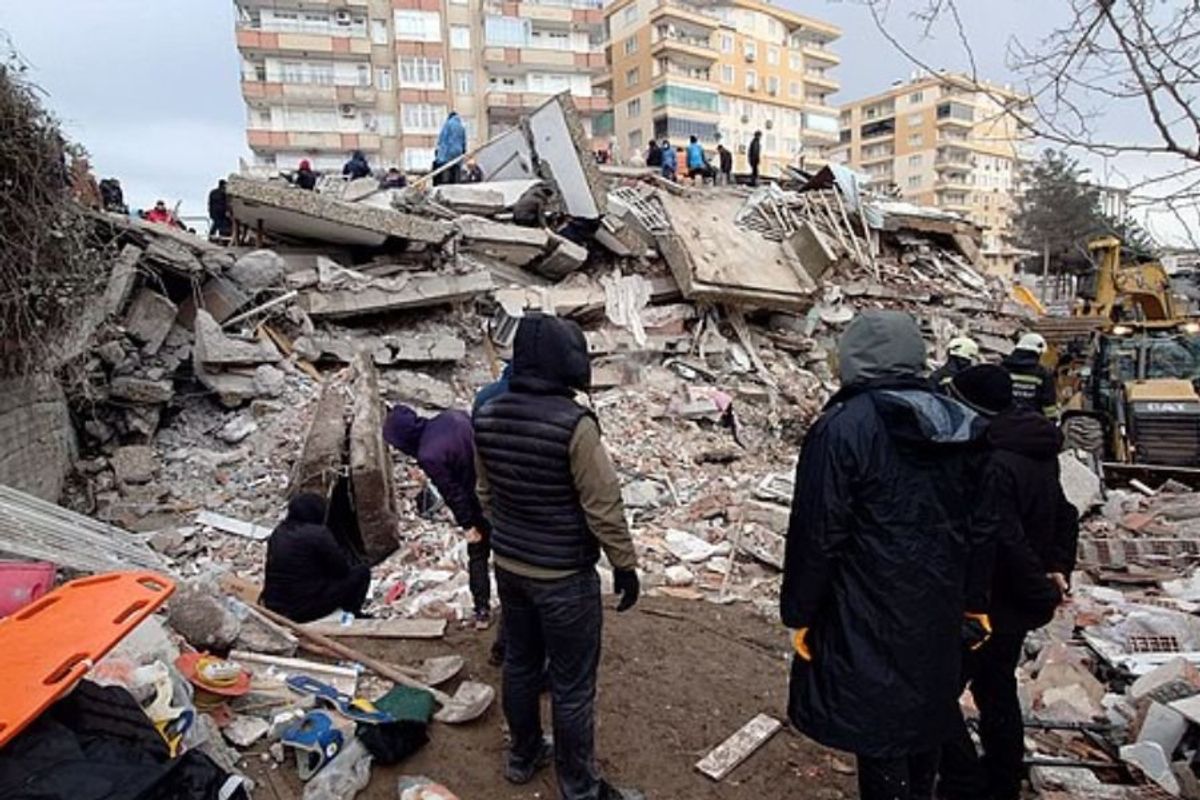 When rescuers pulled a 2-month-old baby from the rubble of Turkey's devastating earthquake in February 2023, onlookers cheered and cried. The infant had survived being buried for 128 hours—nearly five days—and was found in remarkably good health. With her parents presumed to be among the 50,000 people killed by the earthquake and with no knowledge of her family, she was taken into the care of medical authorities. They gave her the name Gizem, which means "Mystery" in Turkish.
However, one big mystery has been solved, and it's one that brings this story to a happier ending. The baby's mother has been found alive, and the two have been reunited after 54 days of separation.
---
Reuters reports that the baby's real name is Vetin, and her mother, Yasemin Begdas, is being treated in a hospital in the city of Adana. Vetin had initially been taken to a hospital in Adana, but after she was found to be in good health, she was flown by presidential plane to be cared for by the country's family ministry in Ankara.
According to Al-Jazeera, Family and Social Services Minister Derya Yanik helped reunite the mother and baby after a DNA proved their relationship.
"One of the most priceless tasks in the world is reuniting a mother with her child," said Yanik. "Being a part of that happiness meant a lot to us as well."
Yanik shared a video of baby Vetin being transported and reunited with her mother on Twitter:
u201c54 gu00fcnlu00fck hasret sona erdi.ud83dude0annEnkaz altu0131ndan 128 saat sonra kurtulan, hemu015firelerimizin Gizem Bebek ismini koyduu011fu Vetin Begdau015f 54 gu00fcn sonra annesine kavuu015ftu.nnVetin artu0131k bizim de bebeu011fimiz. nnBakanlu0131k olarak desteu011fimiz her zaman yanu0131nda olacak.u201d

— Derya Yanu0131k (@Derya Yanu0131k)
1680508794
"Vetin is now our baby, too," the translated tweet reads. "As the Ministry, our support will always be with you."
Sadly, Vetin's father and two brothers were killed in the earthquake, making the mother-baby pair the only surviving members of their immediate family. Theirs is a tragic and miraculous story of loss and survival, but now at least they are where a mother and baby should be—together—as they recover from their life-changing experiences.