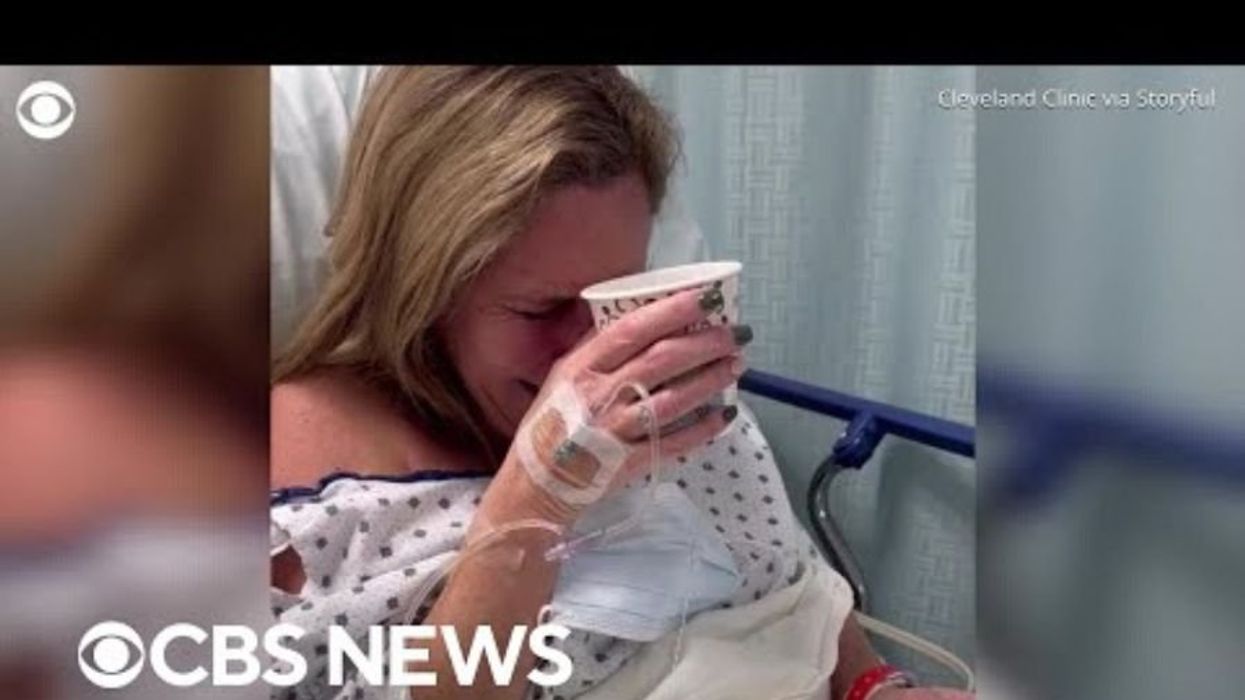 When we think about how hard it would be to lose one of our senses, we usually imagine losing our sight or our hearing. But what about losing our sense of smell?
Being able to smell may not seem as important as being able to see or hear, but that doesn't mean it's not a big deal if you can't. Our sense of smell functions as an early-warning safety alert system, for one thing, so losing it can put us at risk. But smell is also one of our biggest memory triggers; a familiar scent can transport us to a specific time and place in the past in an instant. Pleasant smells can also evoke joy, whether we're inhaling the fragrance of our favorite flower or basking in the mouth-watering scent of our mom's cookies.
One of the most beloved scents in the world, even for people who don't like the taste of it, is the smell of coffee. So when 54-year-old Jennifer Henderson got to experience her first whiff of coffee after two years of not being able to smell anything at all, her reaction was understandably emotional.
---
Henderson has been dealing with "long COVID," a term referring to new or lingering symptoms long after an initial acute COVID-19 infection wanes, since she contracted the virus two years ago. Long COVID can manifest in many ways, one of which is the senses of smell and taste going awry. For Henderson, long COVID has resulted in bananas tasting like metal, garlic tasting like gasoline and her sense of smell being nonexistent for two years, according to WOIO News.
However, Cleveland Clinic anesthesiologist and pain medicine specialists Christina Shin, M.D. and Jijun Xu, M.D., Ph.D. have found that a common pain medication treatment seems to help many COVID long haulers regain their sense of smell and taste. The doctors told WOIO they don't really konw why it works, but it does offer hope for many who are suffering with long COVID like Henderson.
"You feel like you're in this box," Henderson said in a video shared by CBS. "For two years, two senses are gone, completely gone. And now I just feel like I'm getting my life back. I'm getting back to normal."
Watch the moment she realizes she can smell the coffee:
People struggling with long COVID often feel forgotten as the world increasingly moves away from focusing on the pandemic. It doesn't help that there's still so much we don't know. As can be expected in a novel viral pandemic, data has taken time to collect and analyze, and even defining long COVID has been a challenge as researchers learn in real-time about the long-term effects of COVID infection.
The Kaiser Family Foundation reports that as of January 2023, the estimated workforce numbers affected by long COVID range from fewer than 500,000 to as many as 4 million. A study published in Nature in January 2023 estimated that long COVID occurs in at least 10% of acute SARS-CoV-2 infections, with more than 200 symptoms impacting multiple organ systems being identified with the condition.
Thankfully, breakthroughs like the one from the Cleveland Clinic do offer hope for people who have had far more questions than answers about their symptoms. Hopefully, we will see more people get relief like Henderson did as doctors and scientists keep working to decipher the long COVID puzzle.