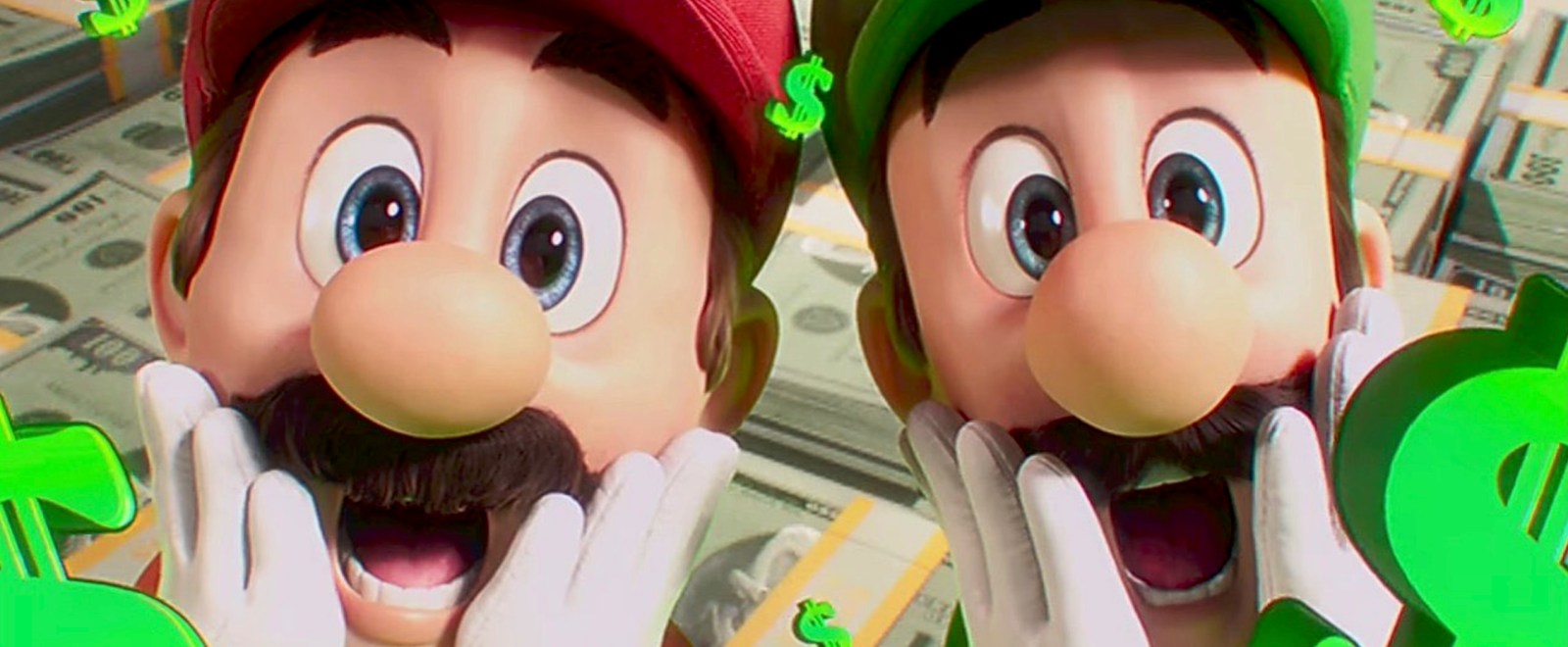 The Super Mario Bros. Movie is breaking records faster than Mario with a Super Star. The Nintendo and Illumination collaboration, featuring Chris Pratt as Mario, Charlie Day as Luigi, Jack Black as Bowser (in an Oscar-worthy performance), and Anya Taylor-Joy as Peach, had the biggest opening weekend for an animated film ever; it's also the highest-earning video game movie of all-time and the top-grossing movie of 2023 at the domestic box office. Not bad for a movie that's been out for all of a week.
The Super Mario Bros. Movie leaped over Ant-Man and the Wasp: Quantumania to become the biggest movie of 2023, followed by Creed III, John Wick: Chapter 4, and Scream VI. It's also number three worldwide for the year, behind two China releases, Full River Red and The Wandering Earth 2. Mario won't have much competition at the domestic box office until Mission: Impossible – Dead Reckoning Part One or Barbie, both which I plan to see 200 million times. At least. It'll be a real toss-up.
"The industry finally has a pre-pandemic level of consistent animated and family-friendly flicks throughout the summer and year-end holiday season," Shawn Robbins of Box Office Pro told the Hollywood Reporter. "All of which are kickstarted by the Mario juggernaut."
I checked: there isn't a Mario character called Juggernaut. Maybe he'll be created for the 17th film in the inevitable MCU (Mario Cinematic Universe).
(Via the Hollywood Reporter)