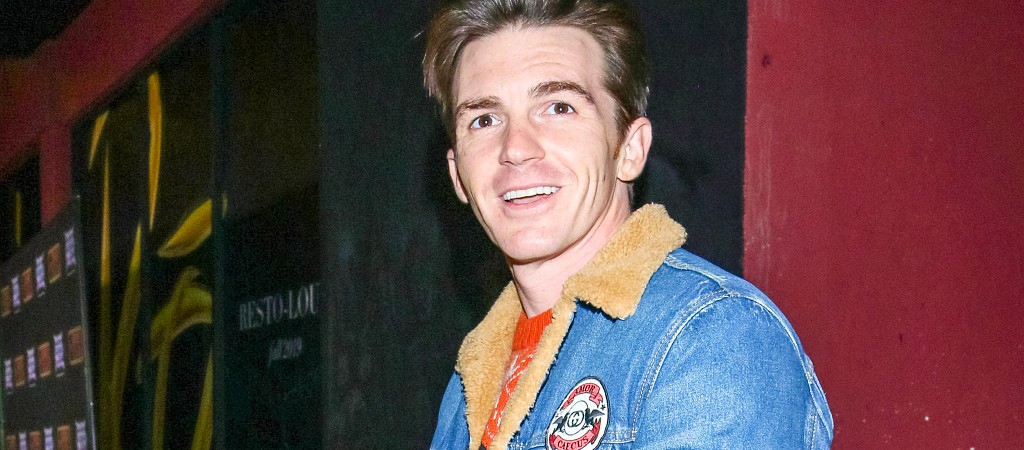 After police spent most of Thursday looking for Drake Bell, who was considered "missing and endangered," the former Nickelodeon star was eventually found safe. The Daytona PD confirmed that they made contact with bell, and the frantic search for the actor was called off. Bell has since broken his silence about the incident.
"You leave your phone in the car and don't answer for the night and this?" Bell tweeted along with the laughing face emoji.
You leave your phone in the car and don't answer for the night and this?

— DrakeBell.ethᵍᵐ (@DrakeBell) April 13, 2023
It appears that he's chosen to joke about the whole thing, which might not be the wisest move, given his history with law enforcement. According to TMZ, the former child star was sentenced for child endangerment back in 2021 after he exchanged messages with a 15-year-old girl and allegedly engaged in sexual contact. While on probation for those charges, he was spotted inhaling a balloon while his child was in the car in late 2022.
Via Us Weekly at the time:
"Drake pulled up in the driveway at his house [in Los Angeles] and started to inflate a pink balloon that was in his lap. He inhaled it … [until] the balloon was deflated," the eyewitness tells Us of the December 7 sighting, adding that the Drake & Josh alum repeated the action "six or seven times" over the course of 30 minutes. "Eventually he got out and went into his house, then he came back out and got his kid out of the rear child seat and carried him in."
In short, there was cause to be concerned for Bell's safety when he went missing, so the phone joke isn't exactly landing.
(Via Drake Bell on Twitter)